(Amazingly long shelf life)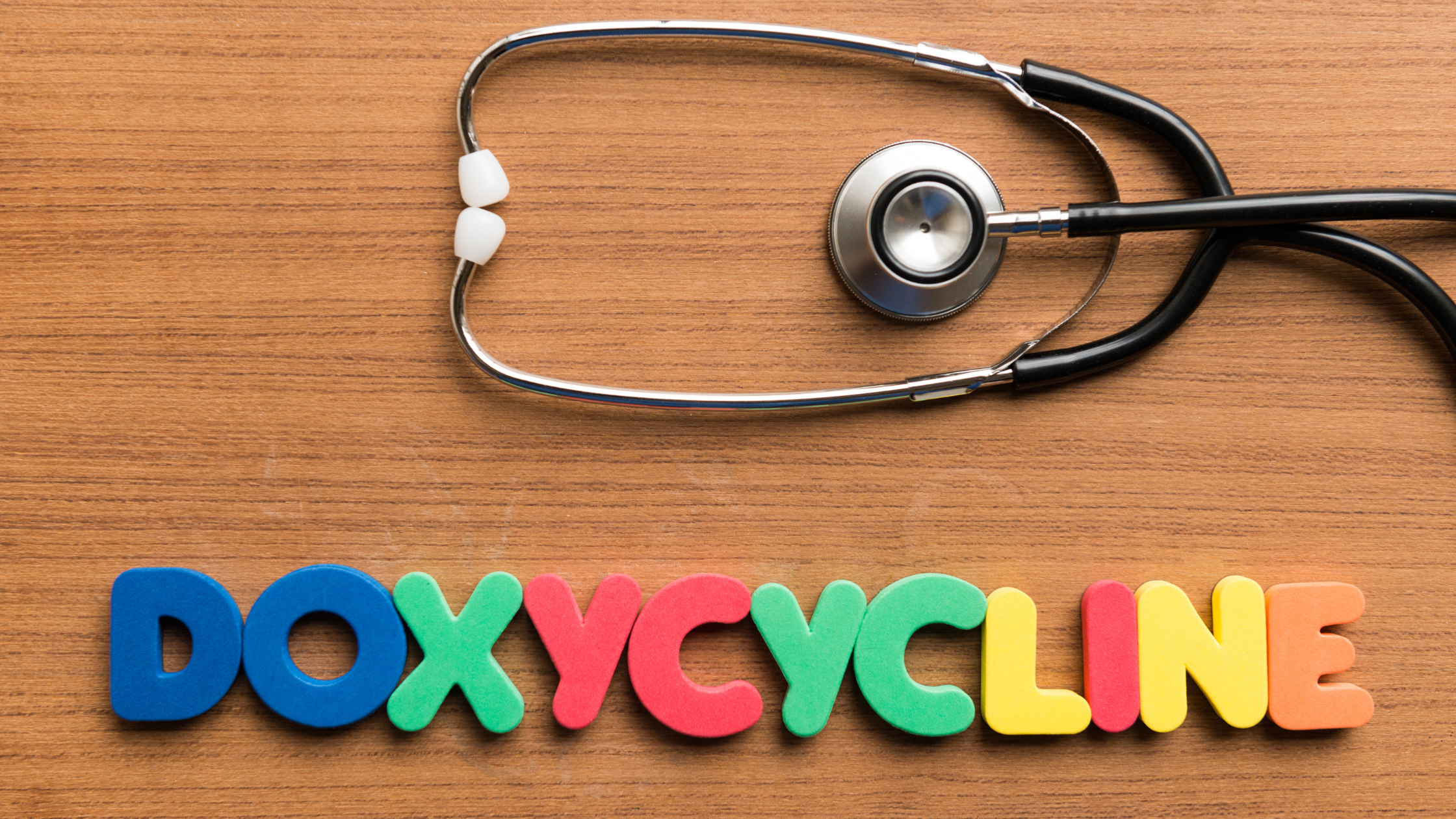 Patented in 1957 and released for commercial use in in 1967, doxycycline is a semisynthetic tetracycline.
It is one of the most widely used antibiotics due to its ability to treat both gram-positive and gram-negative bacteria. With more than 11 million prescriptions filled yearly, doxycycline is one of the most widely prescribed antibiotics in the United States. Along with its known anti-inflammatory properties, doxycycline is an important antibiotic during a biological warfare attack, namely anthrax or tularemia.
How long does doxycycline remain potent?
When stored in a cool, dry, and dark area away from sunlight and capped, doxycycline can retain much of its potency well past expiration date.
Expiration dates reflect the time during which the product is expected to remain stable, or retain its identity, strength, quality, and purity, when it is properly stored according to its labeled storage conditions. According to the Shelf-Life Extension Program, a joint initiative of the FDA and Department of Defense that tested 122 drugs for potency after their expiration date revealed doxycycline maintained its potency well past 66 months- over 5.5 years. In fact, doxycycline potency has proven well beyond its testing.
A report dated January 2006 titled "Stability Profiles of Drug Products Extended" states as of the date of the report (testing initially started in 1986) that "Of the extended lots, 81 lots (of the tested medications in that group)are now dormant and 175 lots are currently active (primarily 159 lots of doxycycline hyclate tablets)." (See pg. 5 of the report)That represents a 20 year extension past expiration date of potency for doxycycline!
Doxycycline is listed in the World Health Organization Model List of Medications for the newly released 2023 edition:
FIRST CHOICE (From WHO 2023 list)
Cholera
Sexually transmitted infection due to
Chlamydia trachomatis
SECOND CHOICE (From WHO 2023 list)
Cholera
Community acquired pneumonia (mild to
moderate)
Exacerbations of COPD
In addition, doxycycline can be used to treat:
Anthrax
Animal and human bites
Plague
Tetanus
Tularemia
Prevent malaria when taken before exposure
Infections caused by mites, ticks or lice
Lyme disease
How to take
Best if taken on an empty stomach. If stomach upset is a concern, doxycycline can be taken with food although absorption will be affected. Be sure to take with plenty of water and remain hydrated throughout the course of taking doxycycline.
If taking as a prophylaxis for malaria,(Per CDC):
Adults: 100 mg daily. 1-2 days before traveling to an area where malaria transmission occurs.
Note- check with health authorities in Florida, Texas and Maryland as locally acquired cases of Malaria have been recently diagnosed.
Before taking doxycycline, consult with your care provider if you are taking any of the following:
(Below are major drug interactions, for a full list check out this doxycycline interaction checker)
Acitretin
Aminolevulinic acid
Bcg
Cholera vaccine, live
Etretinate
Isotretinoin
Ketoconazole
Lomitapide
Levoketoconazole
Methoxyflurane
Mipomersen
Pexidartinib
Tretinoin
Typhoid vaccine, live
Vitamin A
What To Avoid
Do not take supplements containing calcium or iron within 2 hours of taking doxycycline. Taking these could limit absorption.
Avoid exposure to sunlight or tanning beds. Doxycycline can make your skin sun sensitive. There have been reports of severe sunburn while on this medication. Wear protective clothing and use sunscreen (SPF 30 or higher) when you are outdoors.
Allergy to any tetracycline antibiotic.
Consult primary care provider if pregnant or nursing. Doxycycline is present in breast milk but in concentrations generally considered safe. It is classified by the FDA as a pregnancy risk category B drug "Animal reproduction studies have failed to demonstrate a risk to the fetus and there are no adequate and well-controlled studies in pregnant women."
Common side effects may include:
Nausea and vomiting
Loss of appetite
Diarrhea (mild)
Skin rash or itching
Discontinue and seek immediate medical attention if you experience:
Severe stomach pain
Watery or bloody diarrhea
Trouble swallowing/itchy throat
Chest pain, and/or irregular heart rhythm
Short of breath
Unable to urinate or urinating very little
Dark urine (darker than normal)
Jaundice (yellowing of the sclera or skin)
Fever, chills, swollen glands, body aches
Bruising or bleeding
Severe headaches, ringing in your ears
Upper stomach pain (that may spread to your back)
Overwhelming fatigue
- Brooke Lounsbury, RN
Medical Content Writer
Lifesaving Medications
Everyone should be empowered to care for themselves and their loved ones during the unexpected.
Recent Posts
Keeping you informed and safe.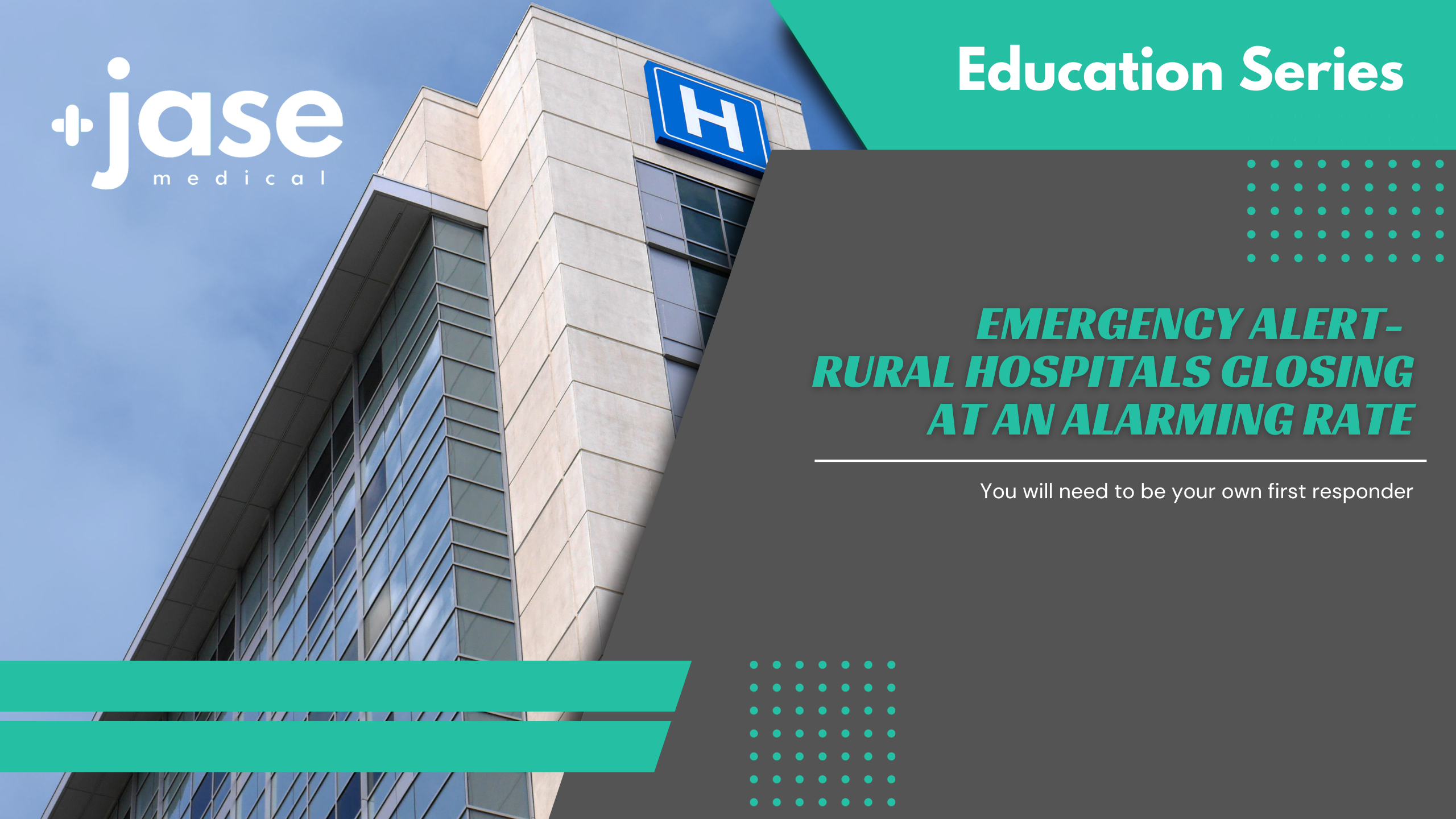 You will need to be your own first responderAccording to the Center for Healthcare Quality and Patient Reform, around 30% of all rural hospitals in the U.S. are at a risk of closure due to financial issues. It is expected that these losses will likely increase as...