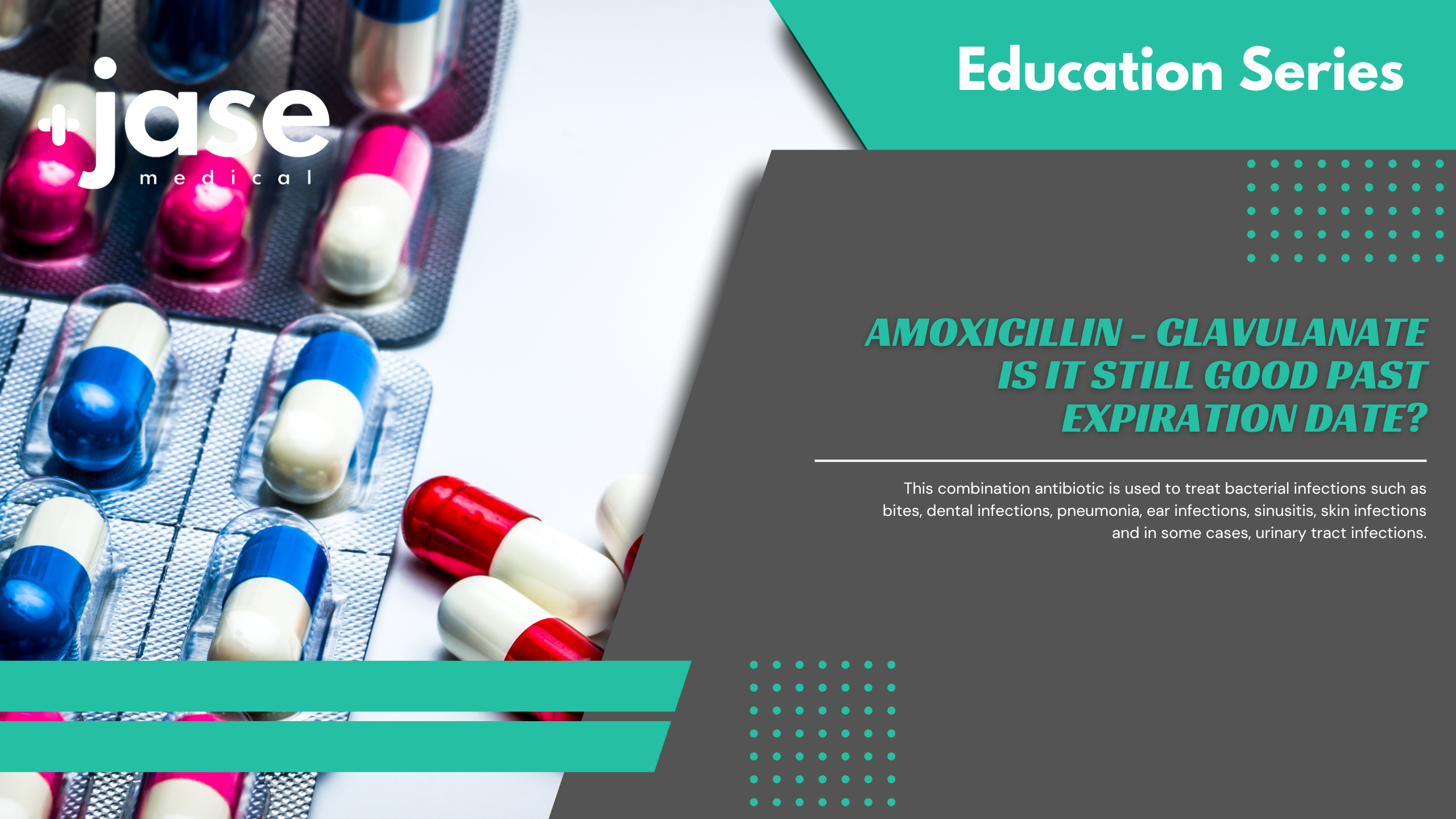 Amoxicillin-Clavulanate (also known under the brand name Augmentin) is a beta-lactam combination antibiotic. Amoxicillin is a penicillin antibiotic that fights bacteria in the body. Clavulanate potassium is a beta-lactamase inhibitor that helps prevent certain bacteria from becoming resistant to amoxicillin.
This combination antibiotic is used to treat bacterial infections such as bites, dental infections, pneumonia, ear infections, sinusitis, skin infections and in some cases, urinary tract infections.
When stored in a cool, dry and dark area away from sunlight and capped, amoxicillin-clavulanate can retain much of its potency past expiration date. In fact, there is no evidence that this antibiotic becomes toxic past its expiration date, however it may become less effective.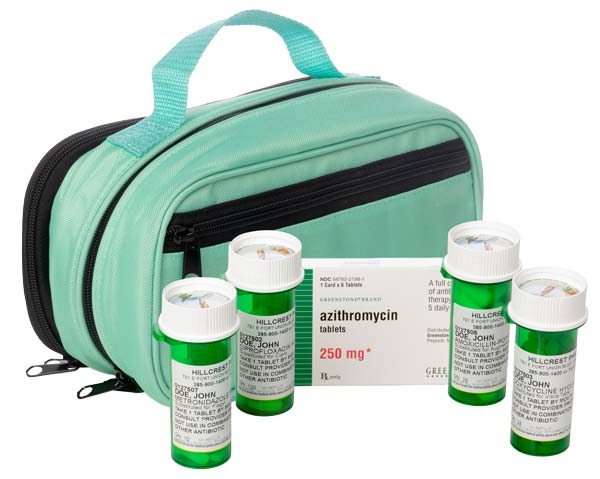 What is the difference between shelf life and expiration date?
Shelf life is the time a product is exposed to storage conditions such as heat, light and humidity and how it affects the potency of a drug. Expiration dates reflect the time period during which the product is expected to remain stable, or retain its identity, strength, quality, and purity, when it is properly stored according to its labeled storage conditions. According to the Shelf Life Extension Program, a joint initiative of the FDA and Department of Defense that tested 122 drugs for potency after their expiration date, revealed that Ampicillin, which is in the same family as Amoxicillin-Clavulanate maintained its active ingredients with no deterioration in strength for up to 64 months. This represents an average extension time, with some lots testing even further out on the timeline. Given the stated expiration date of Ampicillin is around 2 years, this represents a significant increase in time that it is still active. From 64 months on (Over 5 years) potency may be slightly affected. Research is ongoing.
How to take Amoxicillin- Clavulanate
Tablets can be taken with or without food, but typically gastrointestinal side effects are lessened when taken with food. Avoid high fat foods as this can make it harder for your body to absorb the medication. Tablets may be crushed if difficulty swallowing pills. If taking an extended-release tablet, DO NOT CRUSH- Swallow whole.
Side Effects
Most common side effects include: gastrointestinal symptoms like diarrhea (may be caused by c. diff), nausea, and vomiting
Less common side effects include: abdominal pain, flatulence, low platelet count, liver injury, rash, and headaches
When To Avoid
Allergy or hypersensitivity to amoxicillin or clavulanic acid, or other beta-lactam antibiotics like penicillin or cephalosporins (like Keflex or cephalexin)
History of kidney or liver disease (or on dialysis)
Co-administration with probenecid and allopurinol
Avoid if suspicion or confirmed mononucleosis infection
Tell your care provider if you are pregnant or breastfeeding. This antibiotic can pass into breast milk and affect the infant.
Amoxicillin-Clavulanate can make birth control pills less effective. Ask your care provider about using a non-hormonal birth control (condom, diaphragm, cervical cap, or contraceptive sponge) to prevent pregnancy.
Seek medical attention if you experience:
Discontinue and seek emergency help if: signs of allergy (hives, difficult breathing, swelling in your face or throat) or a severe skin reaction (fever, sore throat, burning eyes, skin pain, red or purple skin rash with blistering and peeling).
Diarrhea that is bloody or watery
Swollen glands
Muscle aches
Yellowing of skin and/or eyes (jaundice)
Severe weakness
Unusual bruising
- Brooke Lounsbury, RN
Medical Content Writer
Lifesaving Medications
Everyone should be empowered to care for themselves and their loved ones during the unexpected.
Recent Posts
Keeping you informed and safe.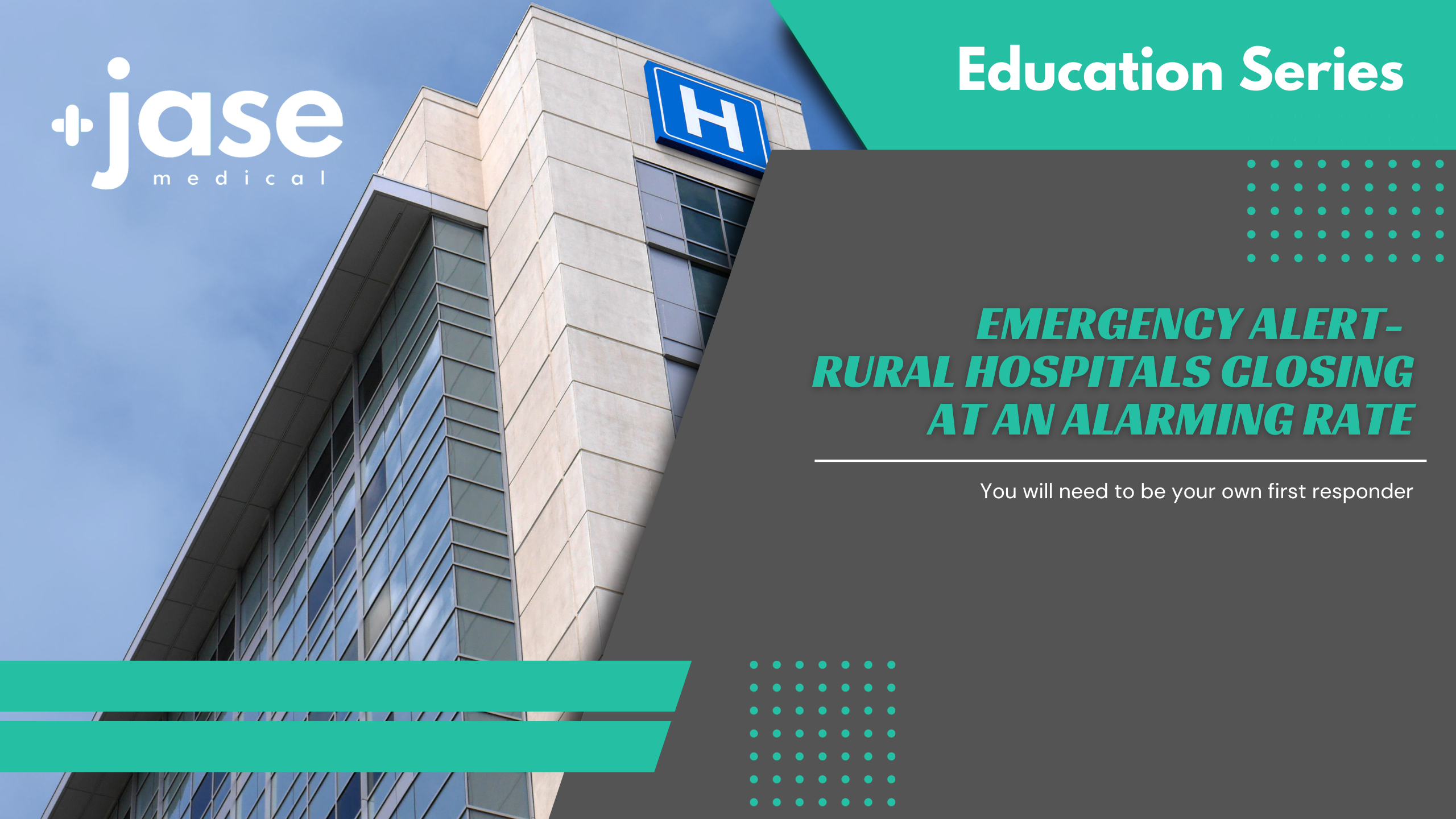 You will need to be your own first responderAccording to the Center for Healthcare Quality and Patient Reform, around 30% of all rural hospitals in the U.S. are at a risk of closure due to financial issues. It is expected that these losses will likely increase as...