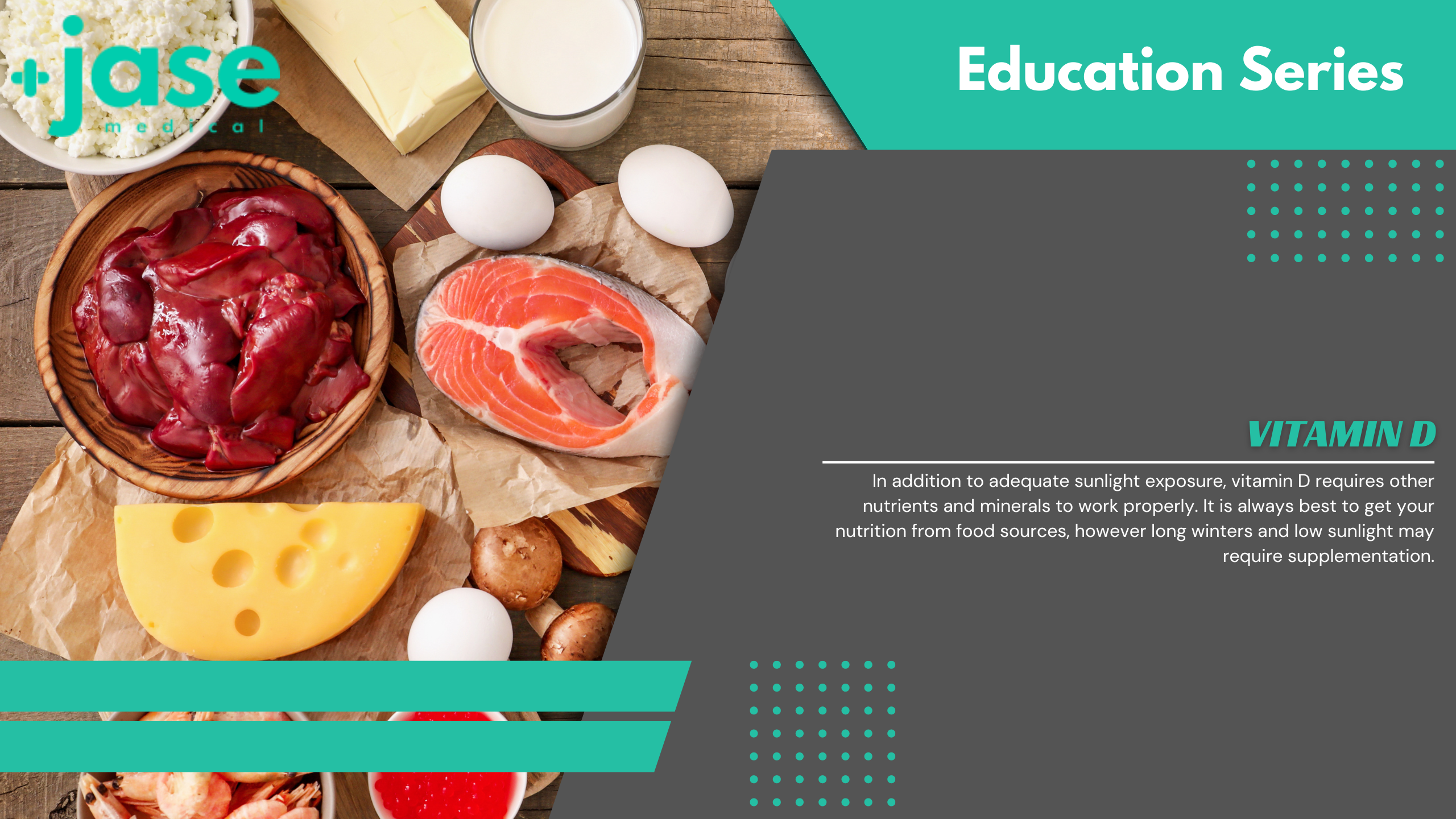 Vitamin D is
a steroid hormone, and sometimes called "activated vitamin D" or "calcitriol."
Steroid hormones are derived from cholesterol and are lipid-soluble molecules. Examples of steroid hormones include the sex hormones (androgens, estrogens, and progesterone) produced by male and female gonads and hormones of the adrenal glands (aldosterone, cortisol, and androgens). It is a fat-soluble vitamin that helps the body absorb and retain calcium and phosphorus. Both are necessary for building bone. Vitamin D also plays a role in bolstering the immune system to fight off viruses and bacteria. In addition,
research suggests
that vitamin D could play a role in downregulating autoimmune disease. In addition a
randomized 5 year clinic trial
of high vitamin D supplementation reduced the incidence of advanced cancer without a diagnosis of cancer at the beginning of the study. Much interest and research is ongoing in this promising field of study.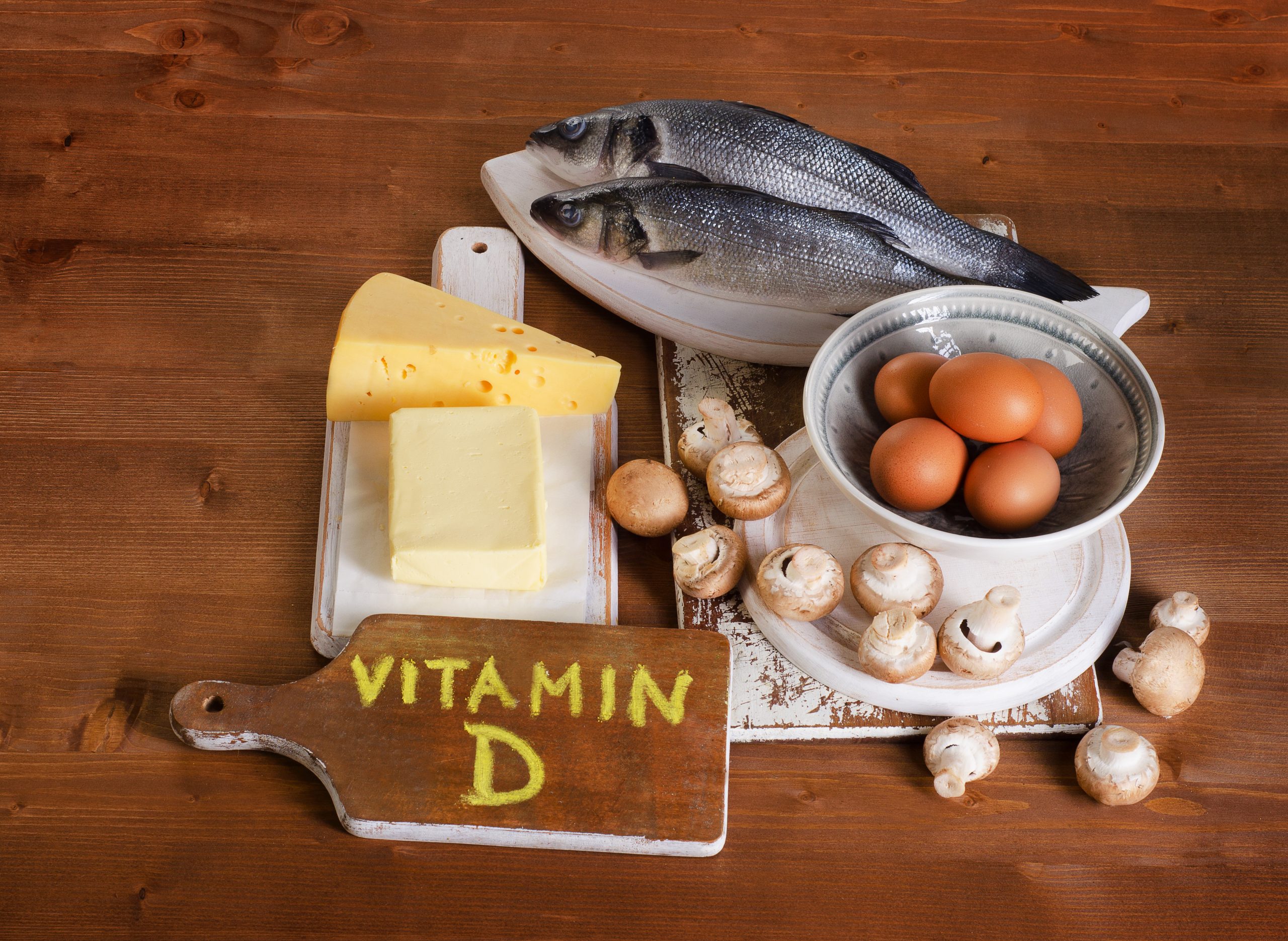 Vitamin D is found in two main forms:
Vitamin D2 (ergocalciferol) – The main source is from plants. Mushrooms, when exposed to UV light produce D2. Fortified cereals are usually fortified with vitamin D2
Vitamin D3 (cholecalciferol) – The main source is from animals- Sources of D3 are egg yolks, cod liver oil, fatty fish-salmon, sardines, herring, tuna, beef liver. In addition, when skin is exposed to sunlight vitamin D3 is produced. The body only produces enough vitamin D3 from sunlight as it needs then stops producing it.
The liver metabolizes vitamin D2 and vitamin D3 and form the active compound known as calcifediol. A study done by the National Institute of Health on post-menopausal vitamin D deficient women showed that vitamin D3 yielded twice more calcifediol than an equal amount of vitamin D2.
Excess Vitamin D3 is stored in the bodies adipose tissue and liver and is converted by the kidneys to the active form of vitamin. Excess vitamin D is almost exclusively from supplement sources.
The amount of vitamin D you need each day depends on your age. Average daily recommended amounts are listed below in micrograms (mcg) and International Units (IU):
| | |
| --- | --- |
| Life Stage | Recommended Amount |
| Birth to 12 months | 10 mcg (400 IU) |
| Children 1–13 years | 15 mcg (600 IU) |
| Teens 14–18 years | 15 mcg (600 IU) |
| Adults 19–70 years | 15 mcg (600 IU) |
| Adults 71 years and older | 20 mcg (800 IU) |
| Pregnant and breastfeeding teens and women | 15 mcg (600 IU) |
The 25-hydroxy vitamin D test (a blood test) is the most accurate way to measure how much vitamin D is in your body.
Factors affecting vitamin D deficiency
Older adults skin doesn't absorb vitamin D as well as younger population. Dark skin also doesn't absorb vitamin D very well either
Some diseases- celiac, Crohn's disease, ulcerative colitits, limit absorption of fats and vitamin D
Obesity and gastric bypass may need more vitamin D
Signs of vitamin D deficiency- up to 42 percent of the US population is deficient
Rickets in children
Osteomalacia in adults
Not sleeping well.
Bone pain or achiness.
Depression or feelings of sadness.
Hair loss.
Muscle weakness.
Lowered immunity to infections-viral and bacterial
Signs of vitamin D toxicity
Vitamin D toxicity is not common, except when extremely high doses of vitamin D is taken in supplement form for a long time (months).
Hypercalcemia
Nausea, vomiting
Can progress to bone pain and kidney stones
How to Improve Your Vitamin D Status
In addition to adequate sunlight exposure, vitamin D requires other nutrients and minerals to work properly. It is always best to get your nutrition from food sources, however long winters and low sunlight may require supplementation. If supplementing with vitamin D, it is best to take with fat since it is a fat-soluble vitamin.
Vitamin K2(MK-7)- activates osteocalcin, which integrates calcium into the bone. Activates matrix GLA protein (MGP) to bind excess calcium and promote arterial flow and flexibility. Food sources include fermented foods, natto
Magnesium- helps convert vitamin D to active form. Food sources include leafy greens, beans, legumes, almonds, cashews
Zinc– synergistic effect- vitamin D enhances zinc action and homeostasis and zinc enhances vitamin D absorption. Food sources include oysers, red meat, poultry
Boron– increases vitamin D in the blood. Food sources include coffee, milk, apples, dried and cooked beans, and potatoes
Cold water fish– salmon, herring, sardines, tuna
- Brooke Lounsbury, RN
Medical Content Writer
Lifesaving Medications
Everyone should be empowered to care for themselves and their loved ones during the unexpected.
Recent Posts
Keeping you informed and safe.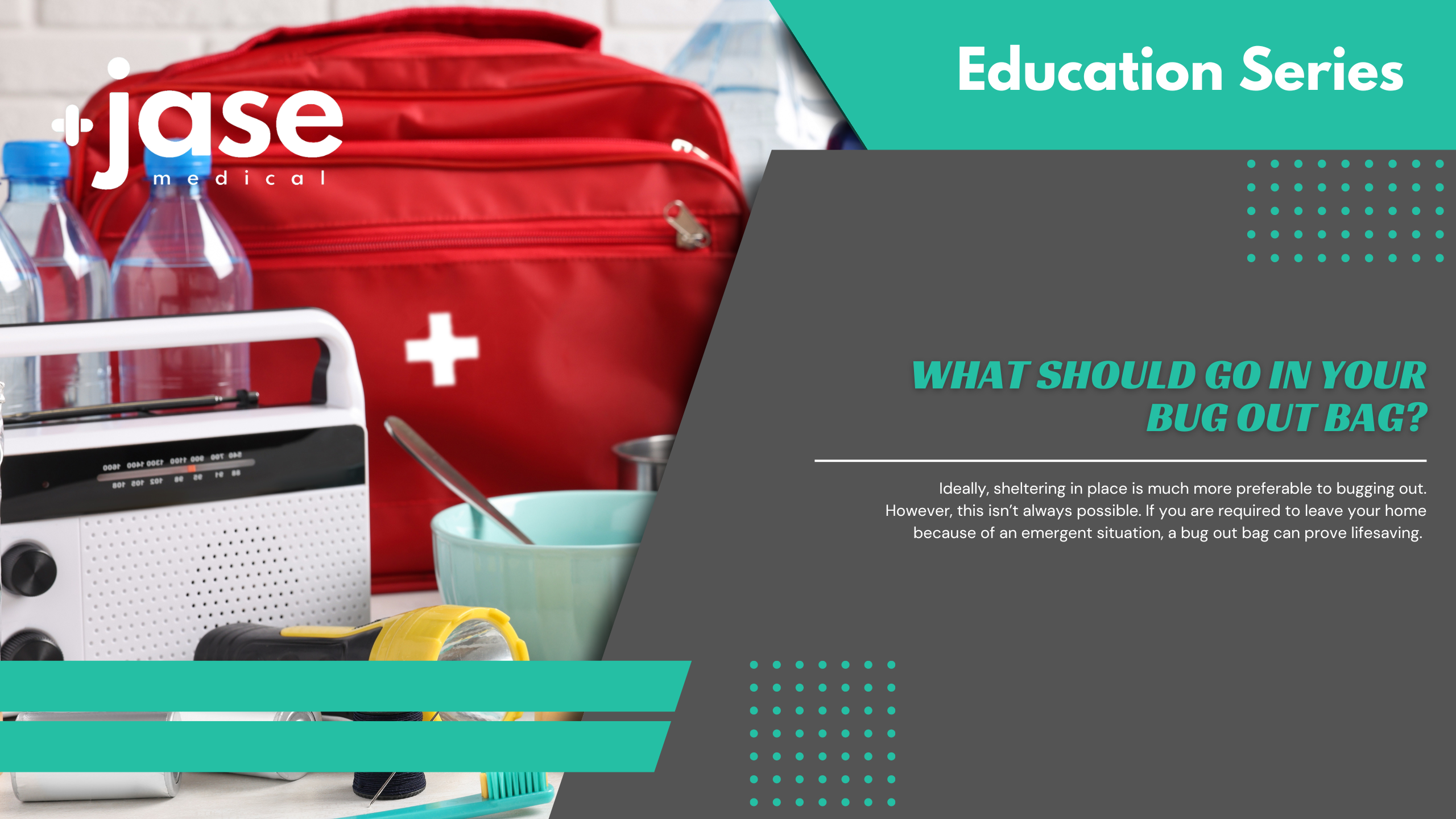 There are many possible scenarios where you may need to leave your home because of a natural or manmade disaster. Ideally, sheltering in place is much more preferable to bugging out. However, this isn't always possible. If you are required to leave your home because...