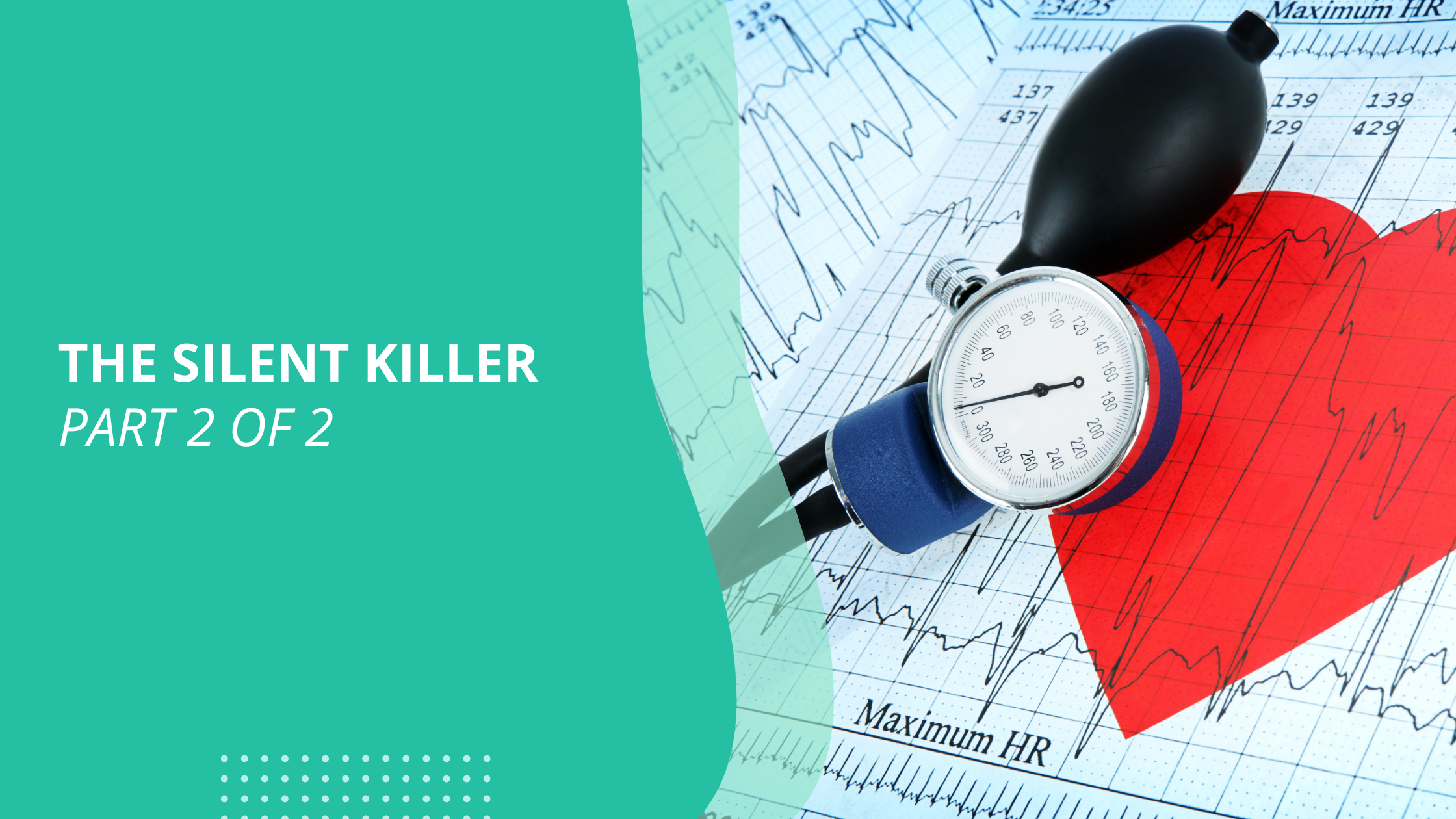 (Part 2)
Part 2 will discuss:
Physiology of blood pressure regulation,
Medications to help control hypertension
Blood pressure regulation is a complex process involving a series of body systems, hormones and input from the nervous system all working together to achieve and maintain homeostasis.
As this is a complex topic, we will keep our focus on systems that control blood pressure: one is the RAAS system, the other is the baroreceptor reflex. Both systems rely on input from hormones, receptors, and organs to help maintain a healthy blood pressure. In addition, nervous system responses (sympathetic, parasympathetic and/or autonomic) along with vagal nerve activity help regulate blood pressure. Our focus will be primarily on the hormones, systems and organs involved in blood pressure regulation.
RAAS, the system that controls long term blood pressure
The renin-angiotensin-aldosterone system (RAAS) is a complex multi-organ endocrine (hormone) system involved in the regulation of blood pressure. It regulates sodium and water by balancing fluid and electrolyte levels and regulates sodium and water absorption in the kidney. When this system is working properly, RAAS is activated when there is a drop in blood pressure (such as reduced blood volume). Once RAAS is activated it signals systems and hormones to increase water and electrolyte absorption in the kidney. This compensates for the drop in blood volume, which increases blood pressure.
Several organs, tissues and glands are involved in the RAAS, including:
Kidneys
Adrenal glands
Lungs
Heart
Blood vessels
Pituitary gland
Note, there are several other hormones such as thyroid and corticosteroids that play a part in blood pressure control. These hormones can indirectly play a part in blood pressure regulation.
What are the steps in renin-angiotensin-aldosterone system (RAAS)?
Five minute scholar has a simple video that briefly explains the process
When blood pressure falls, kidneys release renin, an enzyme into the bloodstream
Once released, renin splits a protein produced by your liver called angiotensinogen. The resulting split of this protein produces the hormone called angiotensin l. This hormone is inactive.
In the lungs and kidneys, angiotensin converting enzyme (ACE) converts angiotensin l to angiotensin ll, an active hormone. This hormone causes small arteries to constrict, which in turn increases blood pressure. It also causes the pituitary gland to release antidiuretic hormone (ADH), also called vasopressin, and the adrenal glands to release aldosterone (a steroid hormone).
Aldosterone and ADH work together and cause the kidneys to retain sodium. In addition, aldosterone causes kidneys to excrete potassium through urine.
Water retention is the result of the increase in sodium, which in turn increases blood volume and blood pressure.
Short term blood pressure control
A short video explaining baroreflex regulation
(regulated by the nervous system and neurotransmitters)
There are baroreceptors located in the walls of blood vessels and the heart. They respond to sudden changes in blood volume-which signal the cardiovascular center of the brain to adjust the change in blood pressure. If baroreceptors detect a low blood pressure, it triggers vasoconstriction (narrowing of blood vessels) to increase the blood pressure. If high blood pressure is detected, vasodilation (widening of blood vessels) lowers the blood pressure.
In addition, there are renal baroreceptors, which are located within the kidneys. When these baroreceptors sense a sudden change in blood pressure (low blood pressure), it triggers the RAAS system to activate. The immediate response from baroreceptors results in short term blood pressure control until the RAAS system can take over.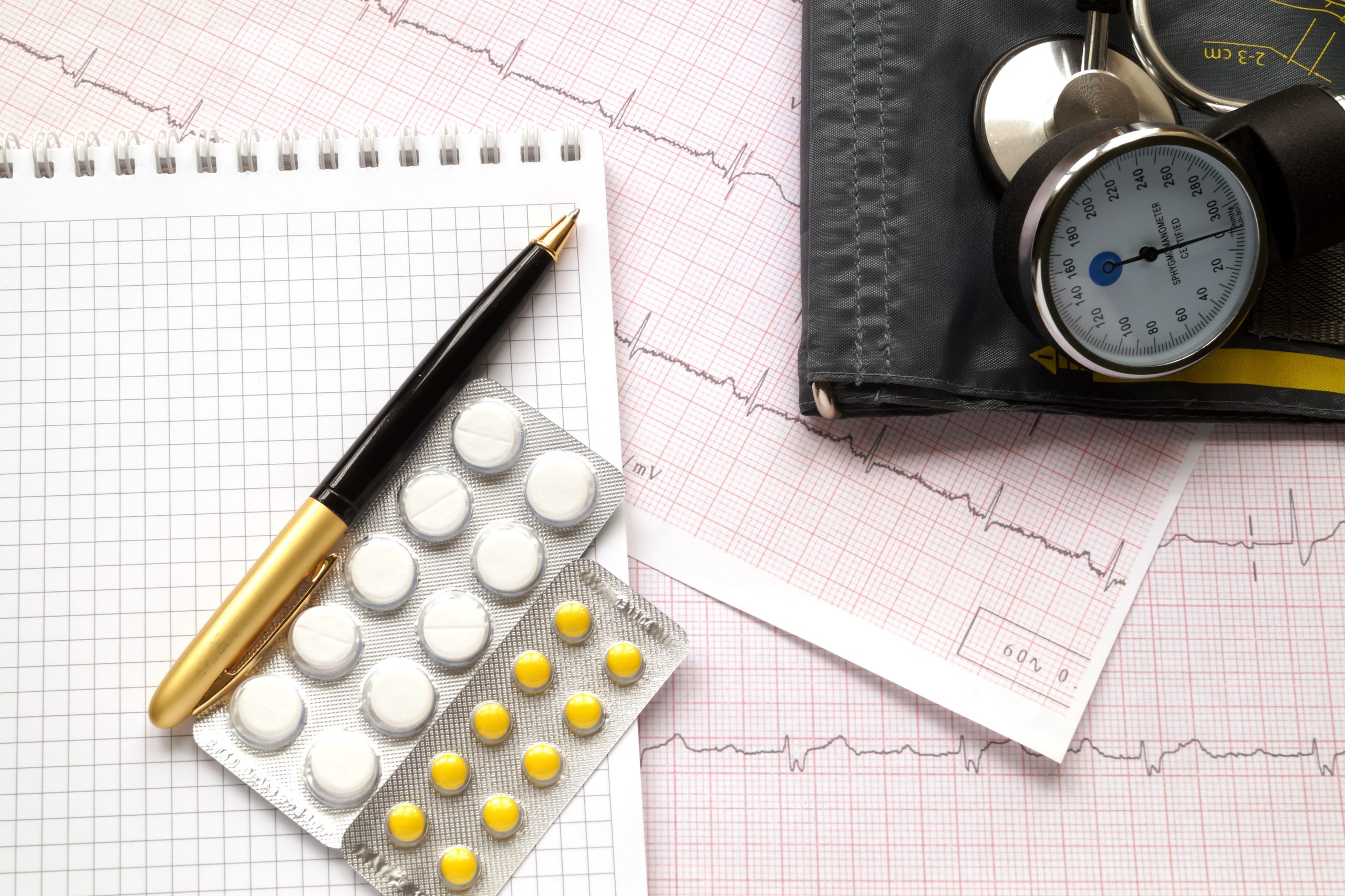 Drug classes to control blood pressure
The following are just a few of the many medications used to control high blood pressure. Many of these drugs have other uses, from treating congestive heart failure to reducing likelihood of stroke or heart attack.
Ace inhibitors Lisinopril (Prinivil, Zestril) benazepril (Lotensin), enalapril (Vasotec) and others
ACE inhibitors prevent an enzyme in the body from producing angiotensin II which narrows blood vessels.
Calcium channel blocker – Amlodipine (Norvasc), diltiazem (Cardizem, Tiazac) and others
Calcium causes the heart and arteries to squeeze (contract) more strongly. By blocking calcium, calcium channel blockers allow blood vessels to relax and open.
Beta blockers (Not usually a first line drug to be used) Metoprolol (Lopressor, Toprol XL), atenolol (Tenormin) and others
Beta blockers work by blocking the effects of the hormone epinephrine, also known as adrenaline.
They cause the heart to beat more slowly and with less force, which in turn lowers blood pressure. They also help widen veins and arteries to improve blood flow.
Central agonist class-Clonidine (Catapres)
Central-acting agents lower heart rate and reduce blood pressure. This drug blocks signals from the brain to the nervous system that increase the heart rate and narrow blood vessels. As a result, the heart doesn't pump as hard and blood flows more easily through the body's veins and arteries.
Diuretics- Hydrochlorothiazide (Hydrodiuril, Microzide), furosemide (Lasix) spironolactone (Aldactone)
Diuretics work by reducing the volume in liquid in the body by releasing sodium and water. This in turn lowers blood pressure.
- Brooke Lounsbury, RN
Medical Content Writer
Lifesaving Medications
Everyone should be empowered to care for themselves and their loved ones during the unexpected.
Recent Posts
Keeping you informed and safe.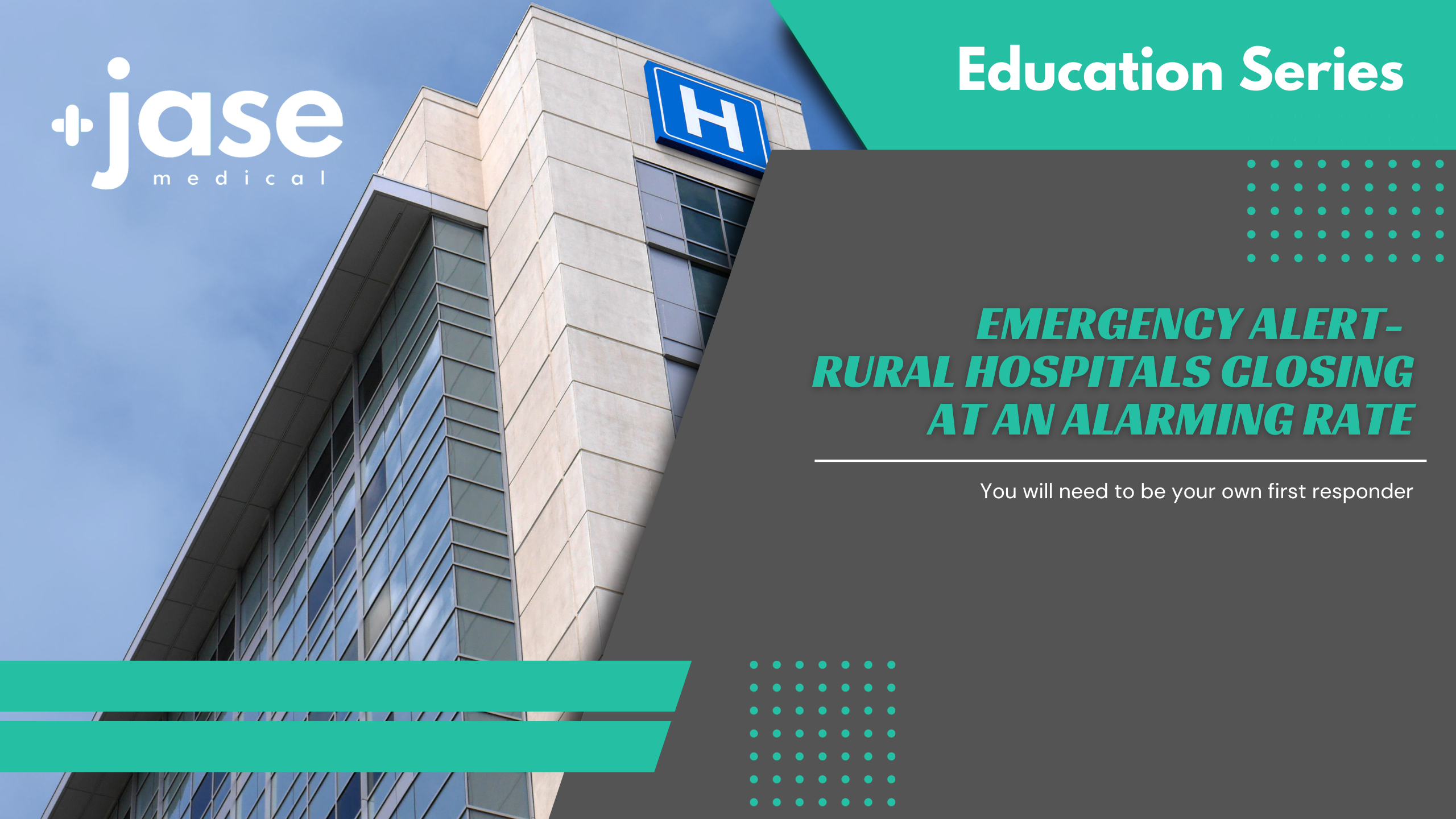 You will need to be your own first responderAccording to the Center for Healthcare Quality and Patient Reform, around 30% of all rural hospitals in the U.S. are at a risk of closure due to financial issues. It is expected that these losses will likely increase as...