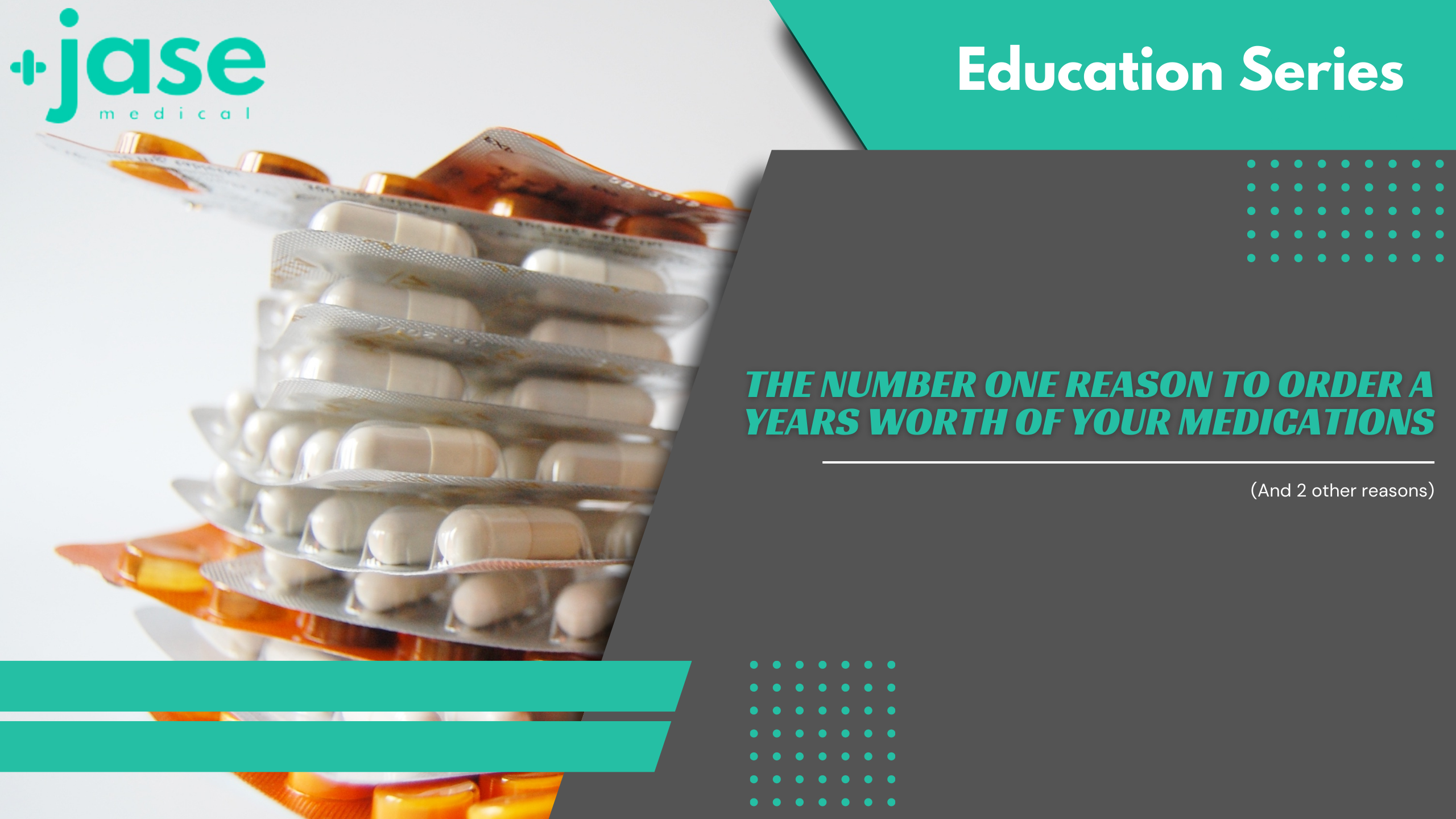 (And 2 other reasons)
Jase Medical recently launched Jase Daily, a 365-day emergency supply of prescription medicines mailed to your door, just like the Jase Case. Their extensive list of chronic medicines covers heart and blood pressure, cholesterol, diabetes, family planning, mental health and more. I recently placed my order and found the form easy and self-explanatory. It is reviewed by a board-certified doctor before filling the prescription.
I have a primary doctor, however the assurance and peace of mind of having enough back up meds to weather the coming storms (pick one) allows me to focus on other priorities. With the continued escalation of tensions throughout the world, the last thing you should have to worry about is your prescription medications running out and there is no way to refill them. Check it out, I think you will be pleasantly surprised!

3 reasons to order a years' worth of medications from Jase Daily-NOW
The UPS Teamsters Union has a pending strike starting August 1, 2023 if an agreement isn't reached. Their contract expires July 31st.UPS is the world's largest package delivery company in the world, with more than 495,000 employees in over 200 nations. These drivers carry a whopping 6% of the United States gross domestic product. (GDP).
UPS Healthcare , a division of UPS, delivers lifesaving devices, critical diagnostic tests and medications to hospitals, clinics, laboratories, and pharmacies. Over the past decade, this division has been acquiring health logistic carriers, such Bomi Group Multi-National Healthcare Logistics Firm, which has facilities in 37 countries, 2,000+ daily flights to 220 countries/territories and more than 950 global field stocking locations. This global health network would be severely impacted if this strike took place and will directly impact delivery of pharmaceuticals. Could one of your chronic medications be on that list?
12 weeks and counting
On the UPS Teamsters Union website is a countdown clock boldly displayed on its front page. As it stands of this writing, the ticking clock is at just a little over 12 weeks until the strike if their demands aren't met. The international union branch of Teamsters is demanding settlement of 28 of 30 open settlements and riders. Various news reports and interviews are pointing to a strike as very likely. Teamsters' union president, Sean O'Brien has been touring the country and holding rally's ahead of the strike, instructing workers to save money to weather the coming strike.
In the event of a strike, the domino effect and pressure put on other carriers, such as Fedex will surely result in delays, lost packages and overworked drivers. Not only the pharmaceutical industry will be affected, but all facets of commerce will come to a standstill. How long is unknown.
History repeating itself- The strike of August 4, 1997
The UPS strike in 1997 lasted 15 days and saw 187,000 UPS Teamsters strike. Back then, there were 2 main issues the union was fighting for- to maintain control of the pension fund and to create full-time positions from the part time ones. The Teamster union now represents about 330,000 members. That is nearly double the number compared to over 25 years ago.
That collective action stopped delivery of 80% of UPS shipments, with 7 million packages remaining in backlog and a loss of $780 million. President Clinton encouraged both sides to settle, but he did not seek an injunction under Taft-Hartley to end the strike.
There has been no public statement from the Whitehouse regarding if President Biden would intervene using the Taft Hartley act if the strike does take place.
Increasing tensions between China and the US could mean supply chain disruption. If the pandemic has taught us anything, it is how fragile the supply chain is, especially with healthcare related supplies and pharmaceuticals.
A step in the right direction- but stalled- A bill authored by the Congressional Research Service and sponsored by representative Mike Gallagher, (R-Wi-8) was introduced in 2022 (HR 7121) – Protecting our Pharmaceutical Supply Chain from China Act of 2022. This bill, which was referred to the Subcommittee on Health, would phase out all Chinese sourced ingredients purchased by the federal healthcare programs by 2024. No further action has been taken.
Imagine a world where you couldn't get your lifesaving medications for an extended period of time-Imagine what would life be like without your blood pressure, diabetes, or asthma medications-This could be a very real possibility- Or if you run out of your mental health medications? Also, along these same lines, have you ordered your Jase case that contains 5 lifesaving antibiotics yet?
- Brooke Lounsbury, RN
Medical Content Writer
Lifesaving Medications
Everyone should be empowered to care for themselves and their loved ones during the unexpected.
Recent Posts
Keeping you informed and safe.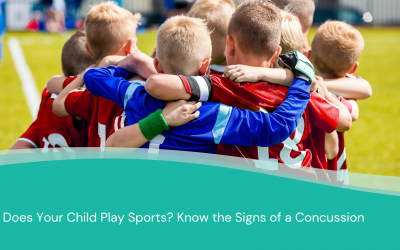 A concussion is a type of traumatic brain injury—or TBI—caused by a bump, blow, or jolt to the head or by a hit to the body that causes the head and brain to move rapidly back and forth. This sudden movement can cause the brain to bounce around or twist in the skull,...