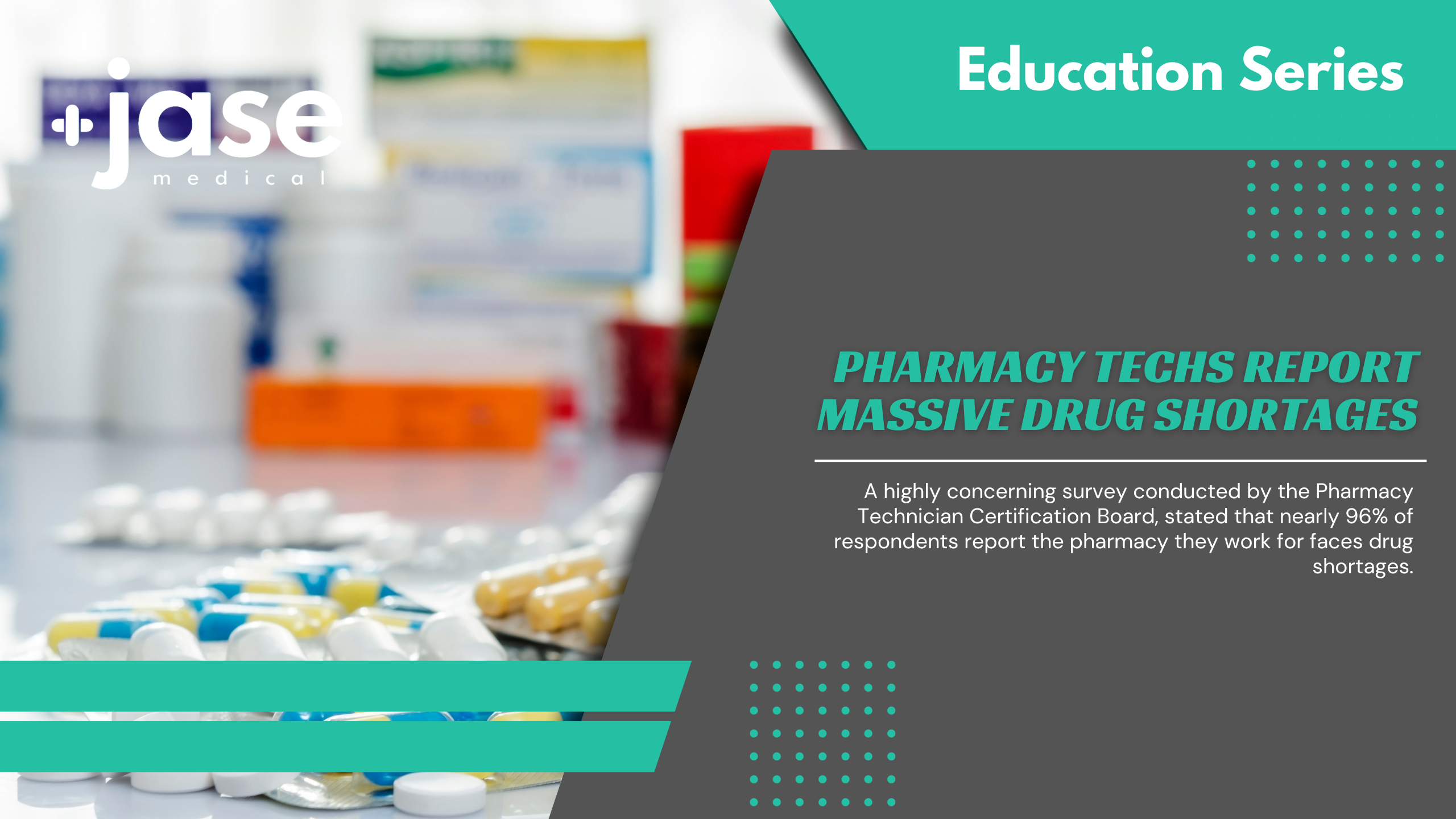 A highly concerning survey conducted by the Pharmacy Technician Certification Board, who grants a Supply Chain and Inventory Management for certification, has stated that nearly 96% of respondents report the pharmacy they work for faces drug shortages.
Established in 1995, the PTCB became the first certification organization for pharmacy technicians. PTCB is the only nonprofit pharmacy credentialing organization in the US. They have established patient safety and best practices, ensuring their certification program provides the most widely accepted credentials for pharmacy technicians across the country.
Drugs the survey respondents reported shortages on were:
Chemotherapy drugs (See Whitehouse.gov statement below)
ADHD medications
Local anesthetics, such as lidocaine,
Weight loss and diabetic medications such as Ozempic and Wegovy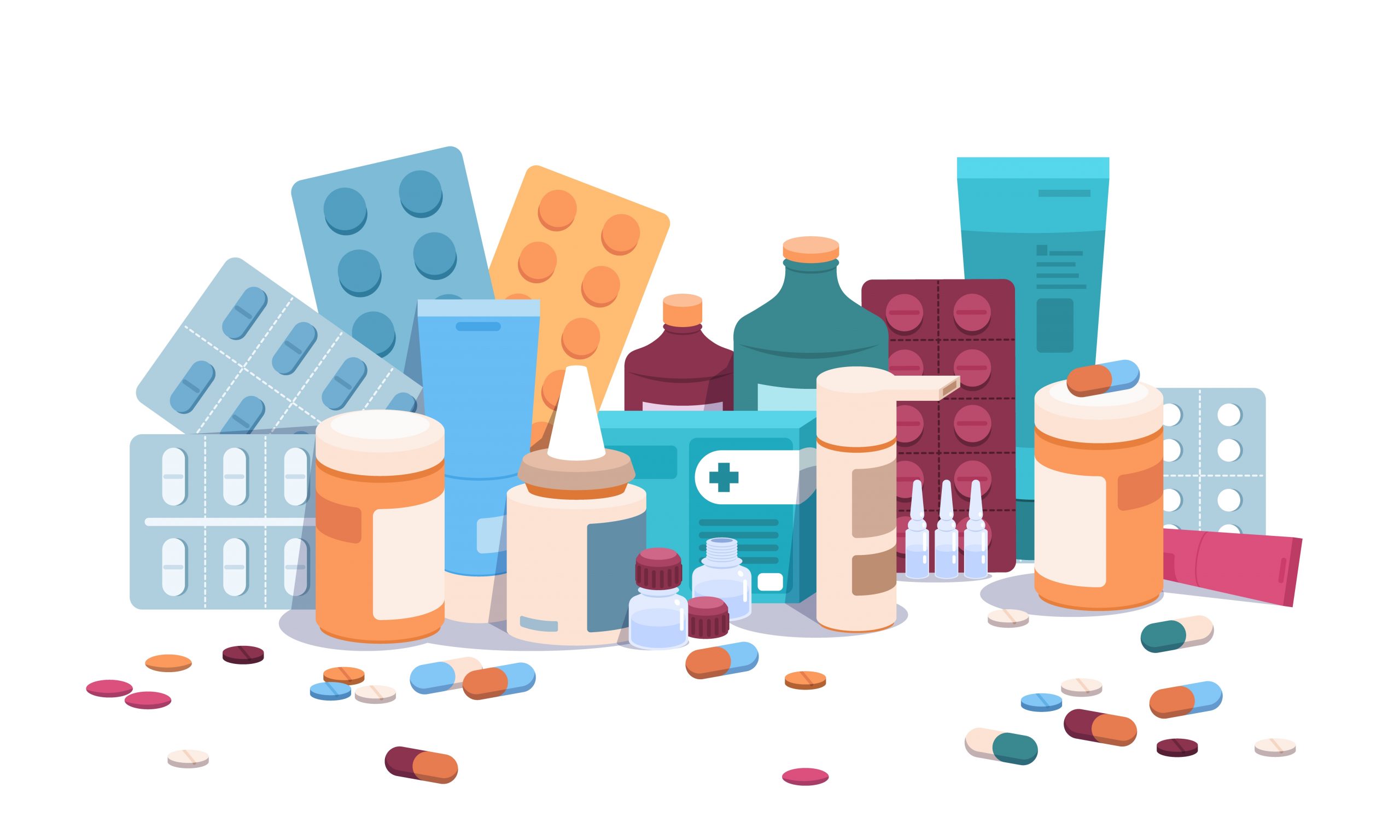 No end in sight for chemotherapy drugs shortages according to the Biden-Harris administration.
According to the Whitehouse.gov website, ongoing shortages of chemotherapy drugs continue to plague our nation.
The White House goes on to state that there is a shortage of 15 cancer drugs due to manufacturing and supply chain issues. Three of the most widely used generic drugs-methotrexate, carboplatin, and cisplatin- have been used for decades for cancer treatment. Because of these supply issues and delays, serious impacts on patient care have occurred.
Approximately 400,000 patients per month receive cancer treatments. Healthcare systems, the FDA, and manufacturers are working together to ensure that these patients receive their treatments. The Whitehouse also states, "The FDA continues to work with drug manufacturers and healthcare providers to restore access to these cancer treatments and other medications that are currently in short supply." However, no stable and solid solution is in place for these shortages- now or in the future.
As pharmacists scramble to find alternative drugs for their patients, there seems to be no end in sight.
Even our own government, cannot tackle this massive drug shortage. It's time to take matters and responsibility into your own hands for the health of you and your family.
A brief survey over at Drugs.com reveals the following shortages:
Epinephrine 0.1mg injection- (other strengths available)
Doxycycline oral suspension-Lupin, the manufacturer has given no reason or estimated time frame for resupply.
Penicillin G Benzathine / Penicillin G Procaine- shortage due to demand
Nystatin Topical Powder- insufficient supply for usual ordering
Duloxetine Delayed Release Sprinkle Capsules-Manufacturer has no estimate when product may be available.
Drug shortages are a national security threat
Earlier this year, a Homeland Security briefing and testimony report from October 2019 brought to attention underlying factors responsible for drug shortages. Citing up to 80-90 percent of drugs manufactured overseas along with supply chain disruptions and the current geopolitical landscape,
Senator Gary Peters, a Democrat of Michigan and chairman of the Senate Committee on Homeland Security and Government Affairs states," "Taken together, these underlying causes not only present serious concerns about providing adequate care to patients, but they also represent serious national security threats."
As WW3 seems to be more likely each day that passes, our dependence on lifesaving drugs and medical supplies is in the crosshairs. Being prepared now is more important than ever.
- Brooke Lounsbury, RN
Medical Content Writer
Lifesaving Medications
Everyone should be empowered to care for themselves and their loved ones during the unexpected.
Recent Posts
Keeping you informed and safe.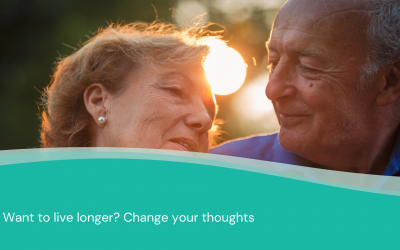 The holidays are meant to be a joyous time shared with friends, family, and coworkers. However, many things can take a toll on your emotional health. Job loss or job insecurity, financial woes, loss of health or a loved one can cause depression, anxiety, and feelings...