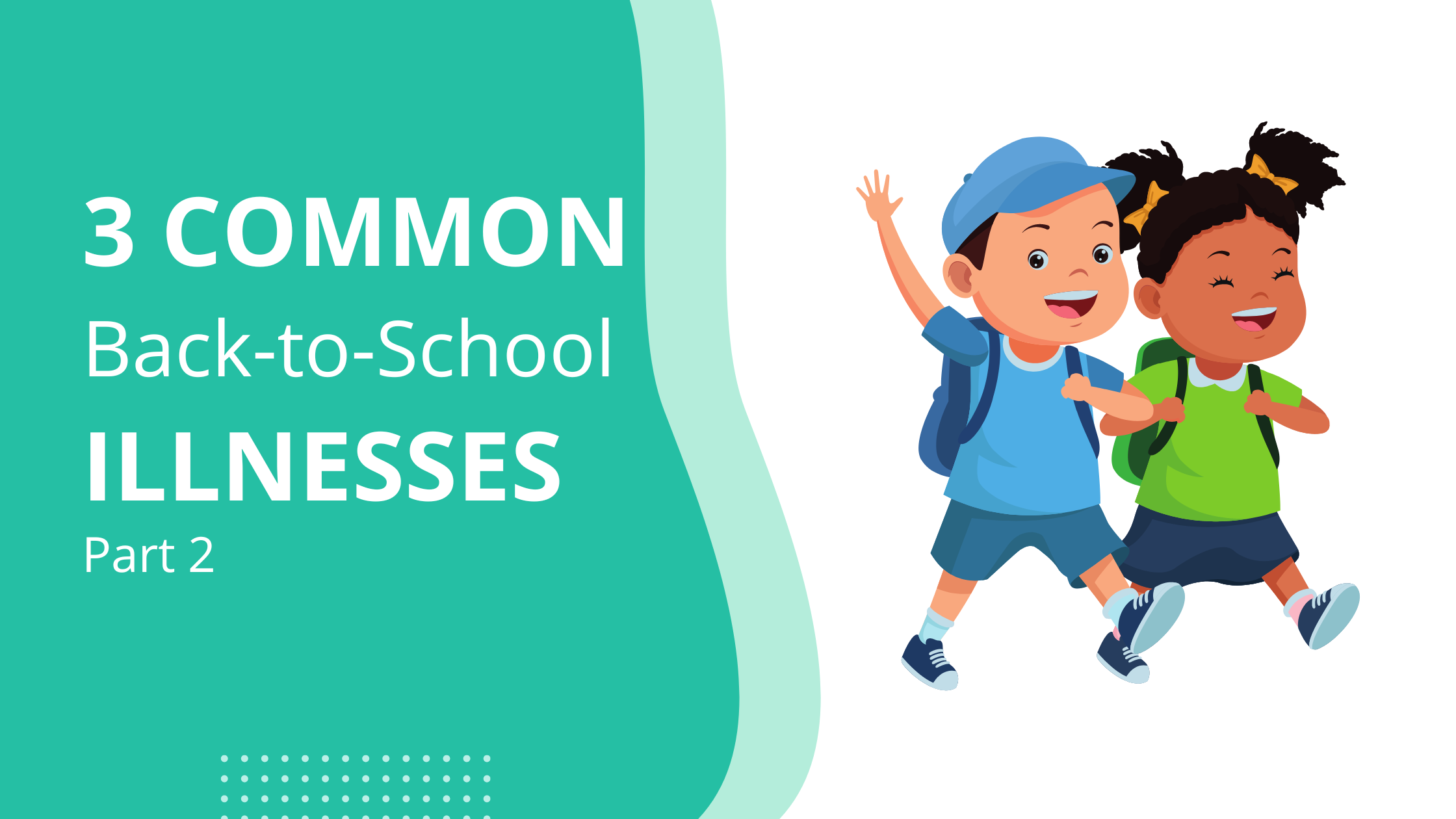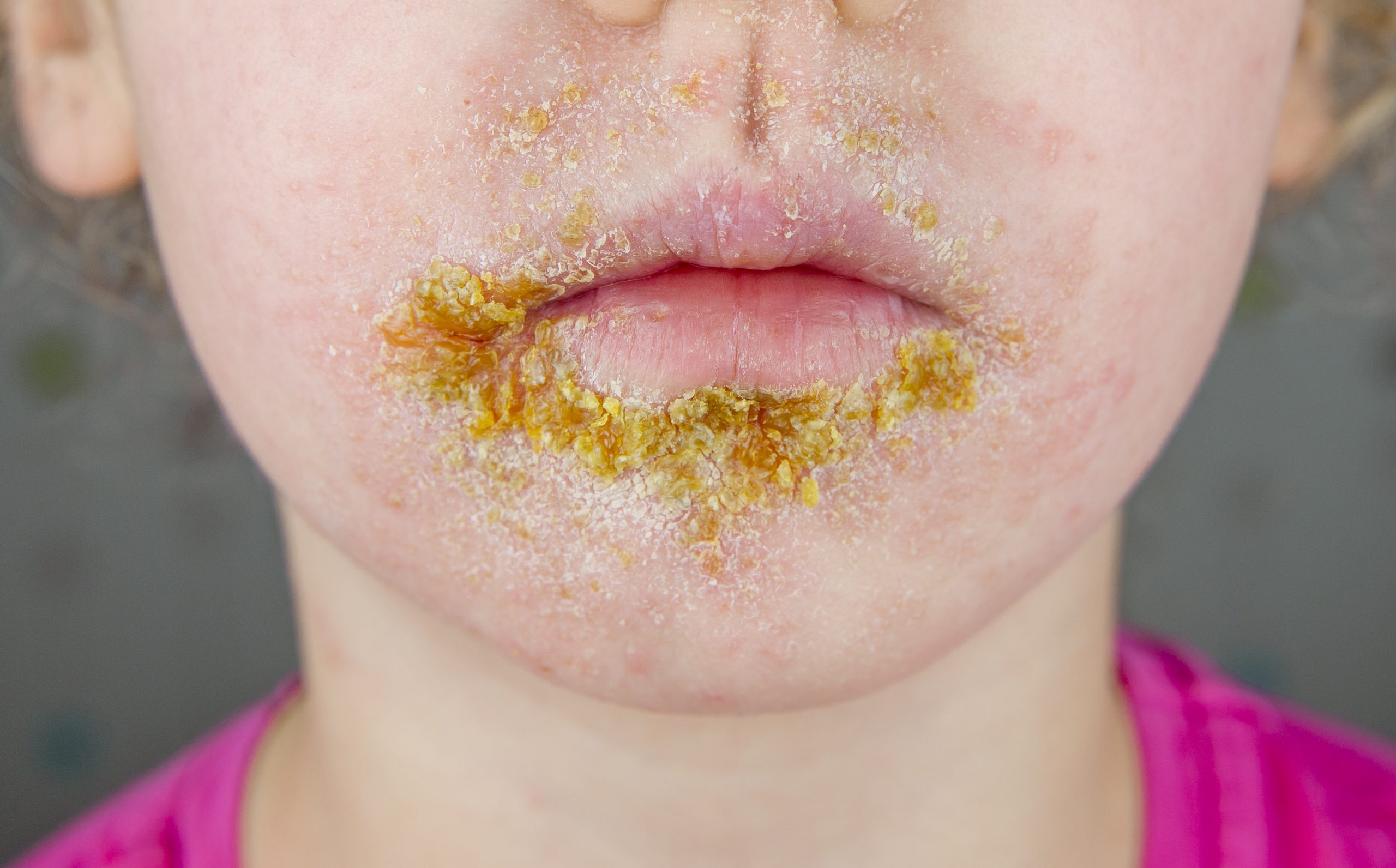 Last week we reviewed head lice, colds and flu and pinkeye. Today we will look at impetigo.
Impetigo
Impetigo is a skin infection caused by one or both of the following bacteria: group A Streptococcus and Staphylococcus aureus. It is the most common skin infection in the age 2-5 group. On occasion adults may become infected, especially if they have another skin issue or are recovering from a cold or other virus.
Group A Streptococcus (group A strep) causes many different infections. These infections range from minor illnesses to very serious and deadly diseases., such as strep throat, scarlet fever, cellulitis, rheumatic fever and more.
Staphylococcus aureus (S. aureus or "staph") causes skin and soft tissue infections such as abscesses (boils), furuncles, and cellulitis. Most staph infections are not serious, however staph infections can on occasion cause bone, bloodstream, and pneumonia. Methicillin-resistant staph aureus (MRSA) is an antibiotic resistant staph infection is becoming more common.
How impetigo is spread
Impetigo is highly contagious and can be spread from skin-to-skin contact, like in daycare and school environments where children are in close contact with each other.
People with scabies or other skin infections or injuries that break the skin are at an increased risk of impetigo.
Sharing washcloths and towels,
Contact with sores and rash through personal contact (hugging, playground play)
Not practicing correct personal hygiene- by keeping sores and blisters clean and removing excess crusty material as it builds up.
Symptoms and diagnosis
Impetigo starts out as red itchy blisters and sores, that easily spreads when scratched.
The blisters are filled with yellow or honey-colored fluid and ooze and crust over. Rash that may begin as a single spot but spreads to other areas due to scratching.
Sores usually start on the face and lips and can spread, arms, or legs and other areas of the body.
Patches of impetigo on the body (in children).
Treatment
Both S, aureus and group A strep impetigo are treated either with an antibiotic cream or in the case of a severe infection an oral antibiotic.
Your care provider can guide you in the best treatment option available. They may want to take a sample of the bacteria on the skin to determine if you have impetigo, however visual observance is how it is usually diagnosed.
Impetigo can take weeks to clear up. If the rash spreads or does not get better (after a week or so) following treatment, contact your care provider for further guidance. You may need to try another antibiotic.
NOTE: Most impetigo is caused by group A strep
Most cases of impetigo are treated with a prescription antibiotic cream applied directly to the affected area(s). Only severe cases and cases that aren't healing may need an oral antibiotic.
Be sure to keep sores clean by daily cleansing with mild soap and water and patting dry. Wash soiled washcloths in hot water and dry on high heat. Apply prescribed cream once skin is dry.
It takes about 10 days for sores to appear after someone is exposed to group A strep. If an oral antibiotic is indicated for group A strep impetigo it is usually treated with Amoxicillin-Clavulanate (one of the antibiotics in the Jase case)
If an oral antibiotic is indicated for S. aureus impetigo, your care provider may prescribe doxycycline (one of the antibiotics in the Jase case) or another antibiotic if needed.
Complications of untreated impetigo
Rare complications include:
Kidney failure
Glomerulonephritis
Scarring
Prevention
Use a clean washcloth and towel each time you wash.
DO NOT share towels, clothing, brushes, and other personal care products with anyone.
Avoid touching sores that are oozing. If you do, immediately wash hands, wipe hands on towel and immediately put the towel in the washer or if using paper towels, discard in trash immediately.
Keep your skin clean to prevent getting the infection. Wash minor cuts and scrapes well with soap and clean water
Avoid using hot tubs or swimming pools to prevent spread of impetigo to other parts of the body
Lifesaving Medications
Everyone should be empowered to care for themselves and their loved ones during the unexpected.
Recent Posts
Keeping you informed and safe.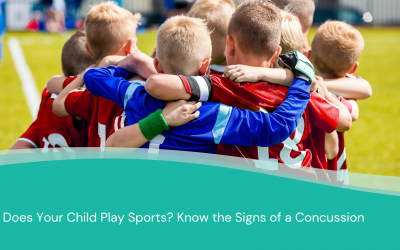 A concussion is a type of traumatic brain injury—or TBI—caused by a bump, blow, or jolt to the head or by a hit to the body that causes the head and brain to move rapidly back and forth. This sudden movement can cause the brain to bounce around or twist in the skull,...