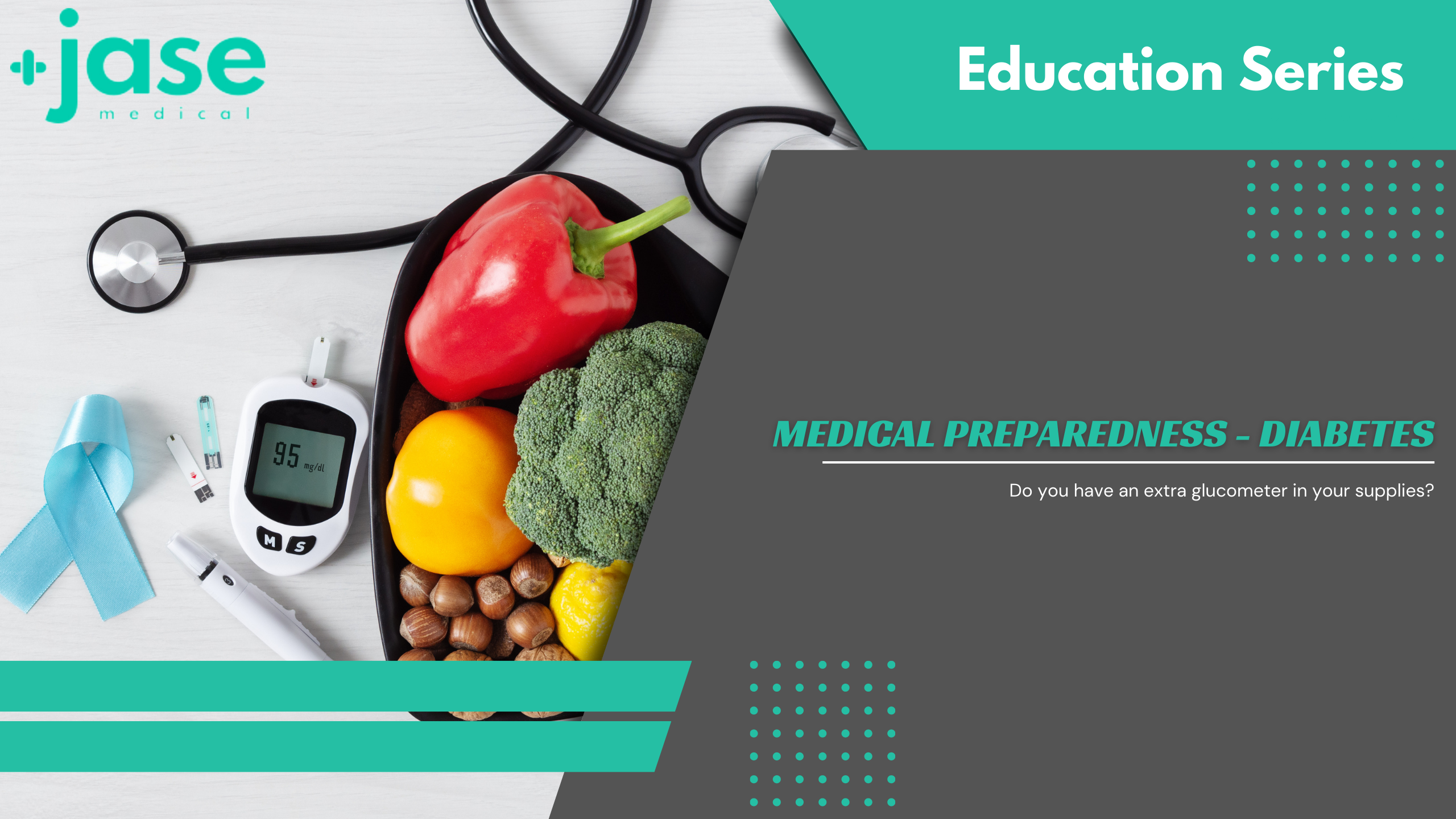 Do you have an extra glucometer in your supplies?
A chronic condition such as diabetes can be life threatening if our fragile medical supply chain is disrupted and medication or supplies to test are not available. Having adequate supplies- an extra glucometer with test trips, batteries, and solution should be in every diabetic's medical kit. Whether you are type 1, 2 or gestational diabetic having the extra glucometer and supplies is vital. Nowadays, glucometers there are so many high-tech glucometers- ones that use a thin needle under the skin and read glucose levels every few minutes and alert user if levels are out of range, to blood free sensors that use flashing light to take glucose readings- and even more. Even though technology is wonderful, relying on it can be dangerous. Glucometers can fail by giving incorrect readings or stop working altogether. It is important to have another glucometer, preferably one that isn't as high tech to measure the reading against or in case of altogether failure. In addition, make sure you have an adequate supply of medication- both oral and injectable insulin (along with supplies) in case these drugs aren't available for an extended period of time. Aim for at least 6-month supply of drugs and supplies. Even more would be better.
Always check with the diabetic and observe for symptoms of hypo/hyperglycemia. If glucose readings are within normal limits established by their care provider but they exhibit symptoms of poor glucose control, retake glucose with alternate glucometer. Contact primary care provider or healthcare professional if needed.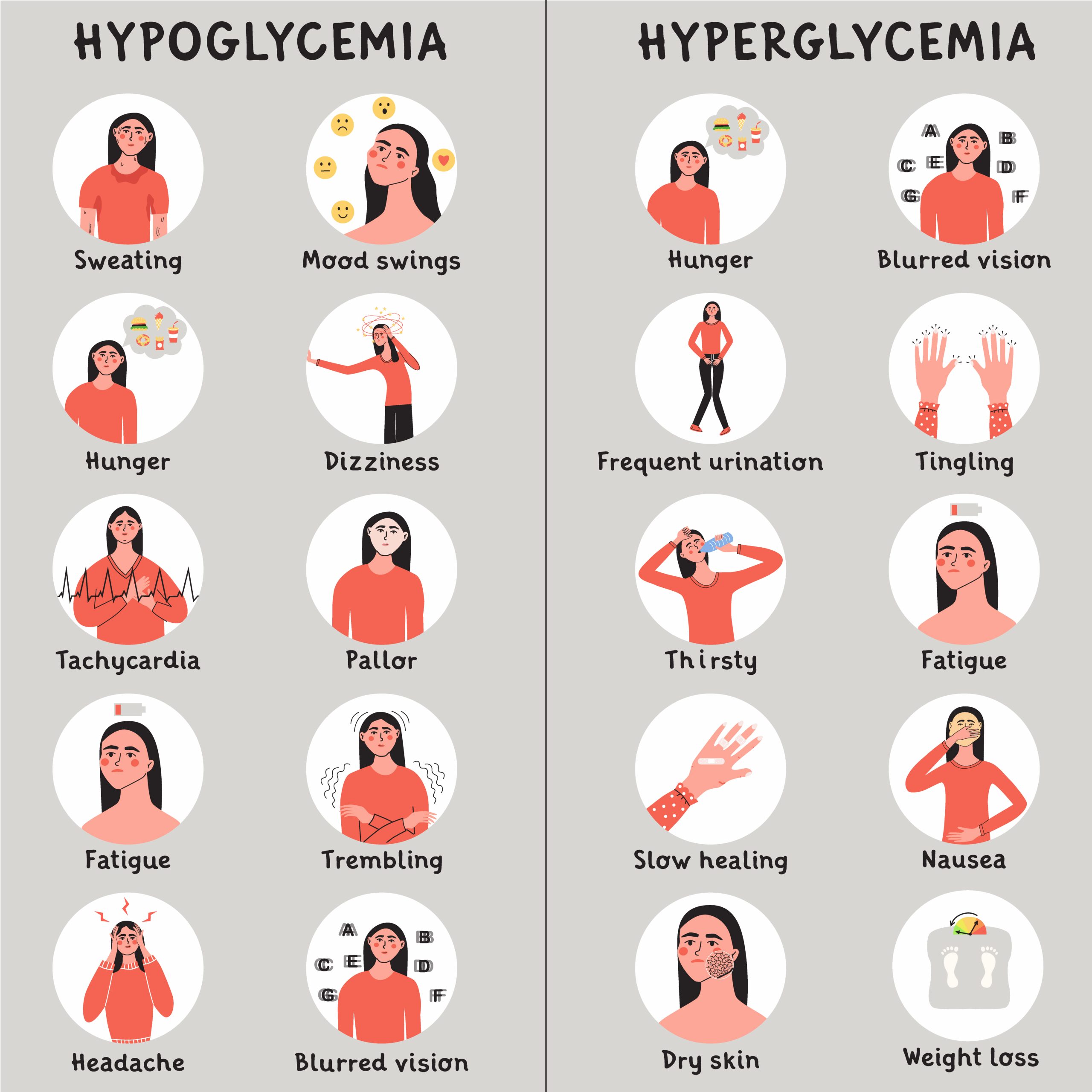 Diabetes testing and lab values
The following are excerpts from the CDC website:
Tests for Type 1 Diabetes, Type 2 Diabetes, and Prediabetes
A1C Test
The A1C test measures your average blood sugar level over the past 2 or 3 months. An A1C below 5.7% is normal, between 5.7 and 6.4% indicates you have prediabetes, and 6.5% or higher indicates you have diabetes.
Fasting Blood Sugar Test
This measures your blood sugar after an overnight fast (not eating). A fasting blood sugar level of 99 mg/dL or lower is normal, 100 to 125 mg/dL indicates you have prediabetes, and 126 mg/dL or higher indicates you have diabetes.
Glucose Tolerance Test
This measures your blood sugar before and after you drink a liquid that contains glucose. You'll fast (not eat) overnight before the test and have your blood drawn to determine your fasting blood sugar level. Then you'll drink the liquid and have your blood sugar level checked 1 hour, 2 hours, and possibly 3 hours afterward. At 2 hours, a blood sugar level of 140 mg/dL or lower is considered normal, 140 to 199 mg/dL indicates you have prediabetes, and 200 mg/dL or higher indicates you have diabetes.
Random Blood Sugar Test
This measures your blood sugar at the time you're tested. You can take this test at any time and don't need to fast (not eat) first. A blood sugar level of 200 mg/dL or higher indicates you have diabetes.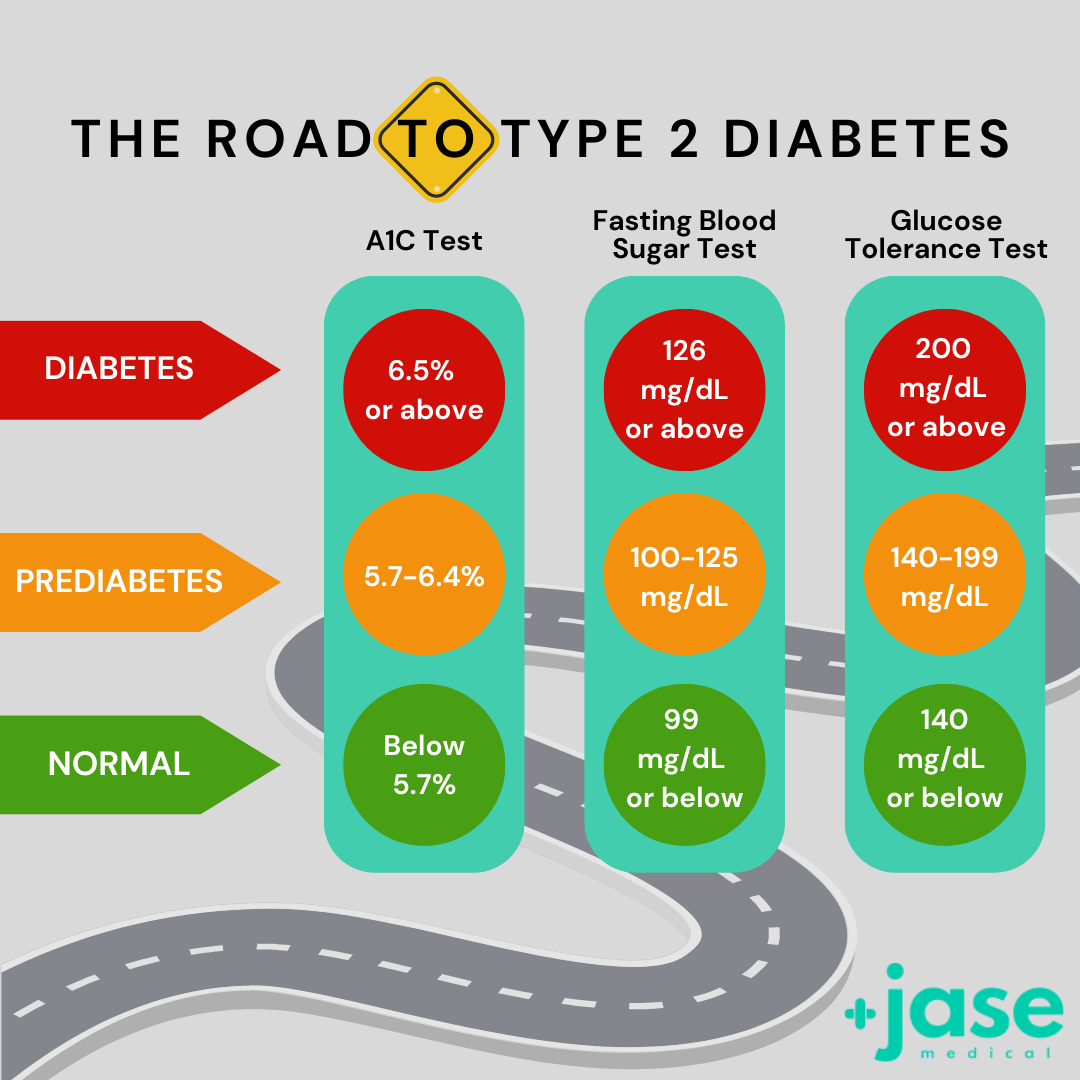 5 things you can do to improve blood sugar – prediabetic or diabetic
Get moving
Exercise of any form contributes to overall health and is a valuable tool in managing glucose levels. Even a brisk walk has benefits. If you haven't been exercising, take it slow and easy. The key is to be consistent. If walking, aim for at least 30 minutes a day 5 days a week. Studies reveled that walking 30 minutes a day reduced blood sugar readings by 25 percent. Once you have mastered this, consider HIIT- high intensity interval training-short bursts of intense exercise alternated with low intensity recovery periods. Studies show that this form of exercise has the more powerful effect on glucose control than other forms of exercise. Consult with your primary care provider before embarking on any new exercise regimen.
Reduce stress
High stress hormones prevent the pancreas from producing insulin. When under stress, stress hormones such as glucagon and epinephrine are released and reduce glucose uptake in the muscle. When this happens, more glucose is circulating in the blood, causing hyperglycemia. Ways to manage and reduce stress include journaling, exercise, meditate, connect with others, and my personal favorite, deep breathing. Johns Hopkins Medicine has a good video on deep breathing and stress reduction.
Follow diabetic diet and consider intermittent fasting (IF)- only under the supervision of a healthcare professional
If you are prediabetic or type 2 diabetic intermittent fasting- when you eat in a restricted time frame- for example eat 8 hours and fast 16- has proven health benefits, including the ability to lower blood sugar and in some cases reverse diabetes and insulin resistance (Insulin resistance is when muscles, fat, and liver cells don't respond well to insulin and can't easily take up glucose from your blood.)
There are downsides to intermittent fasting. If you are taking medication to lower blood glucose IF could potentially cause a hypoglycemic episode. In addition, with type 1 diabetics, IF can cause hyperglycemia and hypoglycemia.
Get good quality sleep- at least 7 hours a night
Too little sleep can affect glucose levels by:
Increasing insulin resistance.
Make you hungrier the next day and reduce how full you feel after eating and causes the hunger hormone grehlin to increase
Make you more likely to reach for junk foods—those that are high in carbs and sugar.
Stay hydrated and don't get overheated
Dehydration can lead to an increase in blood glucose because the blood is more concentrated.
Also, extreme heat can cause blood vessels to widen, which in turn causes insulin to absorb more quickly, leading to low blood sugar.
- Brooke Lounsbury, RN
Medical Content Writer
Lifesaving Medications
Everyone should be empowered to care for themselves and their loved ones during the unexpected.
Recent Posts
Keeping you informed and safe.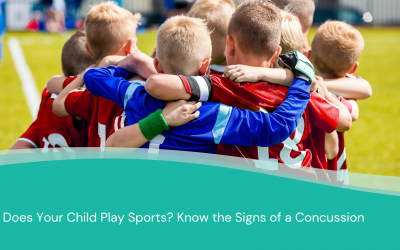 A concussion is a type of traumatic brain injury—or TBI—caused by a bump, blow, or jolt to the head or by a hit to the body that causes the head and brain to move rapidly back and forth. This sudden movement can cause the brain to bounce around or twist in the skull,...