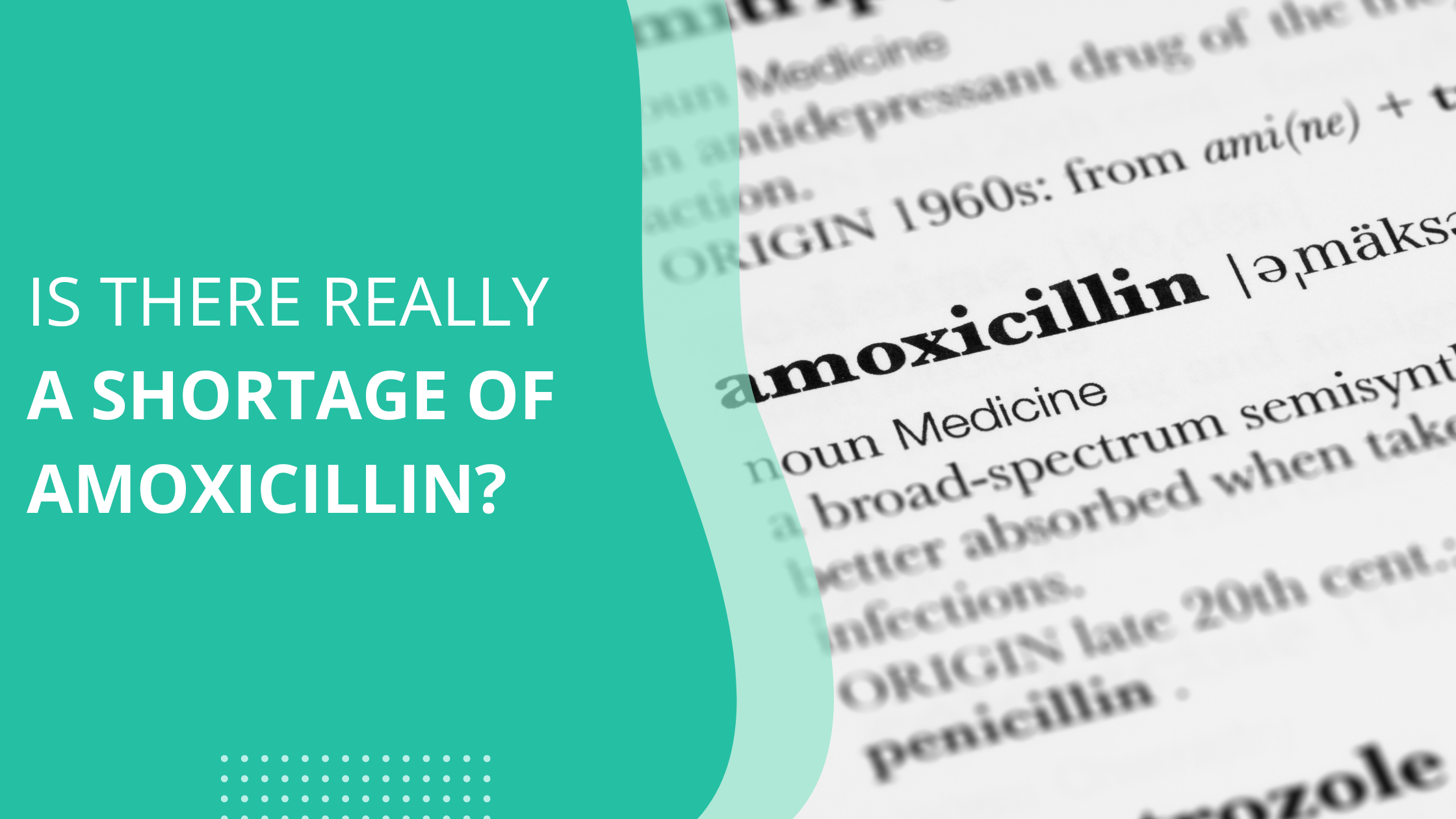 A widespread shortage of a common antibiotic, amoxicillin has swept the country. Amoxicillin is one of the first antibiotics used to treat strep throat, ear infections, urinary tract infections and many more. The shortage includes amoxicillin in pill form, powder to mix with water to make a suspension, and chewable tablets.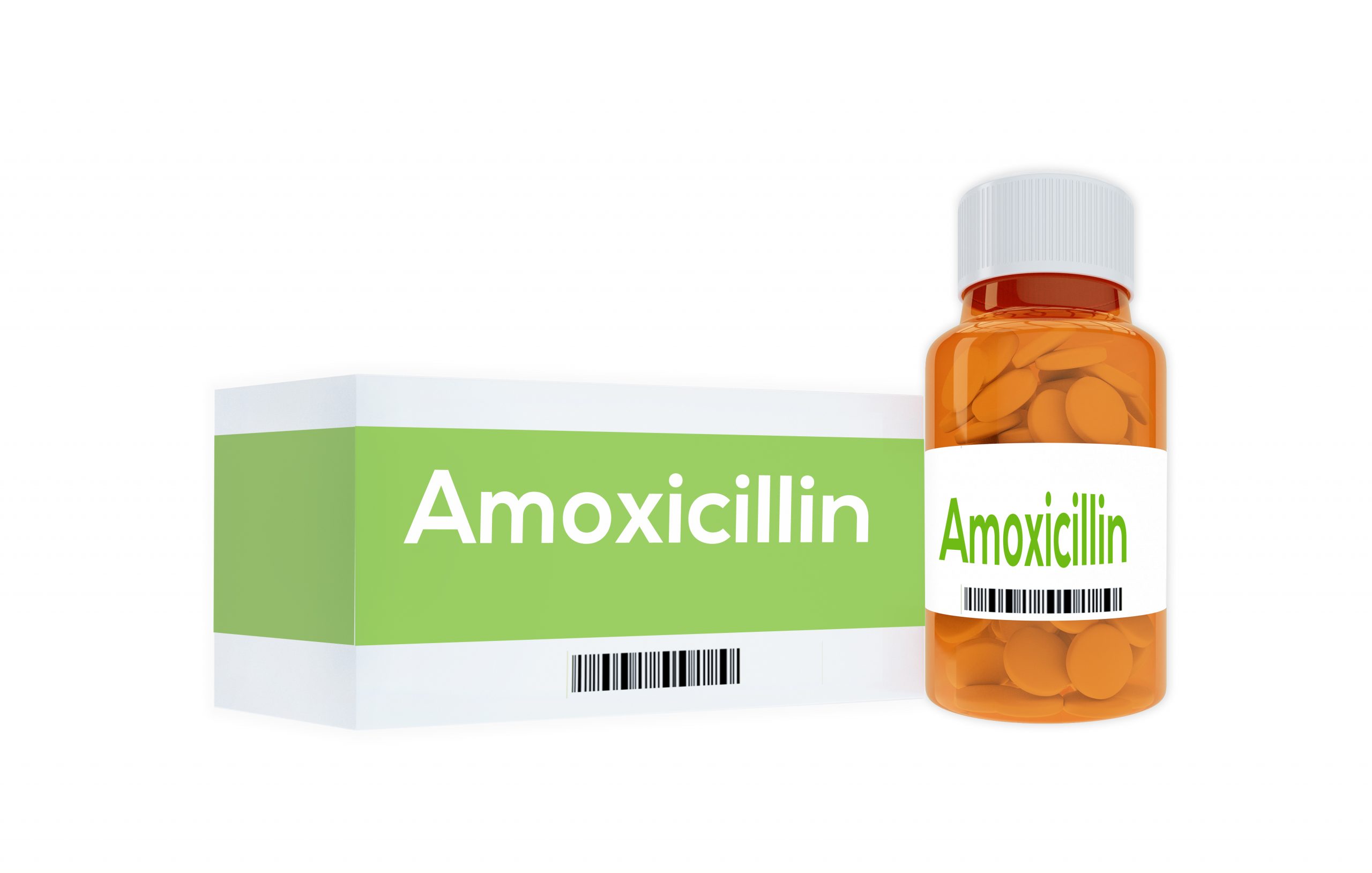 The American Society of Healthcare Pharmacists maintains a database of drug shortages and manufacturers. They have listed amoxicillin manufacturers who have reported shortages or no availability.
Aurobindo, with facilities located throughout the world, refuses to provide availability information.

Hikma, based out of the UK, did not provide a reason for the shortage.

Rising, based out of New Jersey has amoxicillin capsules and tablets available, but doesn't state whether they have amoxicillin powder available

Sandoz, headquartered in Switzerland did not provide a reason for the shortage.

Teva, which is based out of Israel did not provide a reason for the shortage.
However, the FDA states the only shortage is amoxicillin in powder form. This is because if even one manufacturer can supply the necessary drug there is no perceived shortage.
This is very disturbing. All it takes is that one manufacturer to declare either a shortage or the drug not available at all and the US supply is dried up.
Augmentin, (amoxicillin / clavulanate) is one of the antibiotics included in the Jase case. This can be substituted for amoxicillin if amoxicillin isn't available.
Generics less likely to be manufactured
An analysis conducted by the US Pharmacopeia, a group that sets standards around the world for medicines, antibiotics are 42% more likely to be in shortage in the US compared to other types of drugs. Most antibiotics are now generic.
According to an analysis by the FDA Report "Drug Shortages: Root Causes and Potential Solutions" identified three root causes of drug shortages.
Lack of incentives for manufacturers to produce less profitable drugs;

The market does not recognize and reward manufacturers for "mature quality systems" that focus on continuous improvement and early detection of supply chain issues; and

Logistical and regulatory challenges make it difficult for the market to recover from a disruption.
The world supply chain is in dire straits. Even if medicine is available, the pending diesel shortage and possible rail strike could make getting the lifesaving medication to you. Talk to your care provider and pick up extra medications, both prescription and over the counter. If you haven't already, get your Jase cases for your family. This winter could prove to be a rough one for those not prepared.
- Brooke Lounsbury
Medical Content Writer
Lifesaving Medications
Everyone should be empowered to care for themselves and their loved ones during the unexpected.
Recent Posts
Keeping you informed and safe.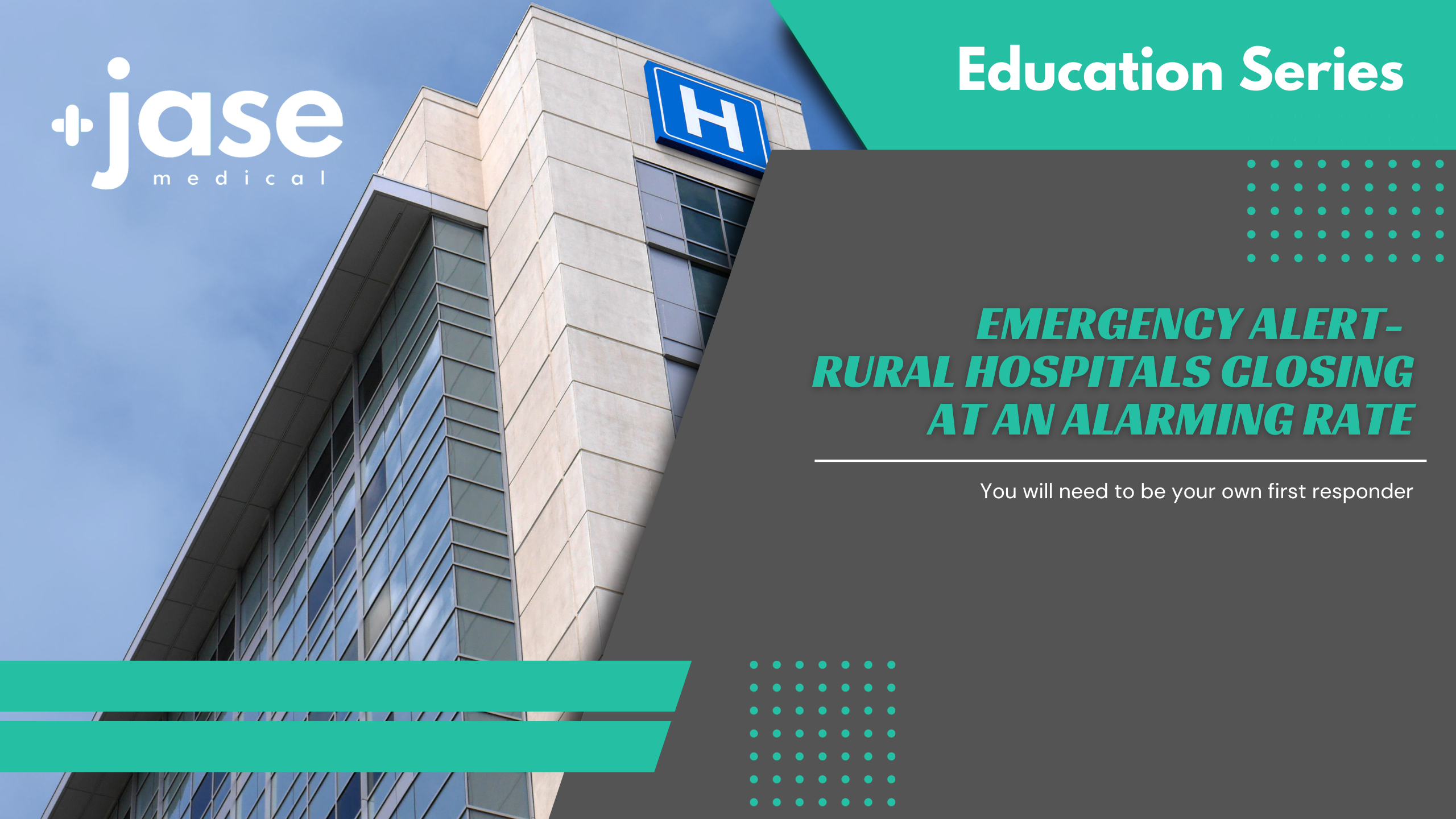 You will need to be your own first responderAccording to the Center for Healthcare Quality and Patient Reform, around 30% of all rural hospitals in the U.S. are at a risk of closure due to financial issues. It is expected that these losses will likely increase as...