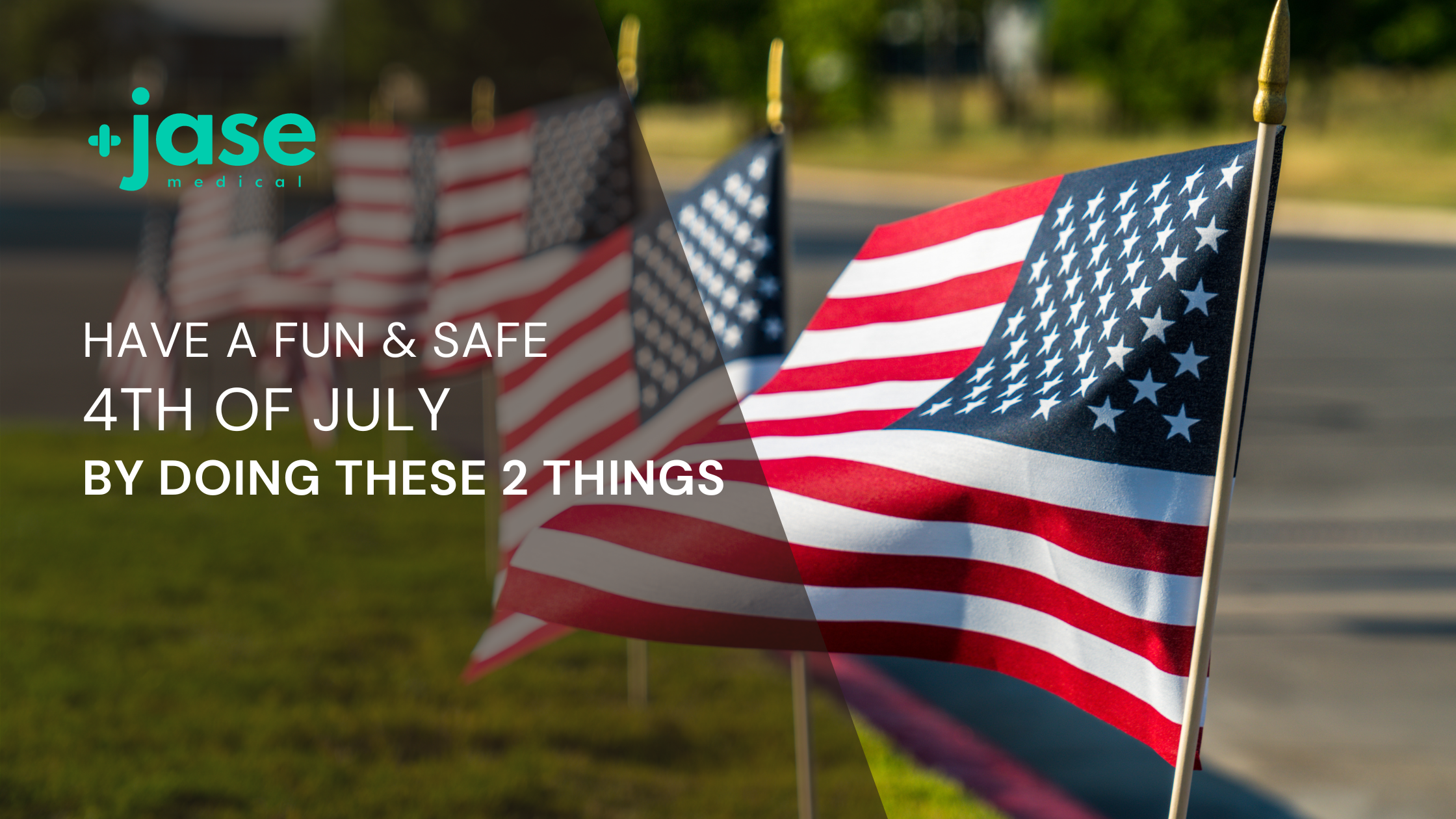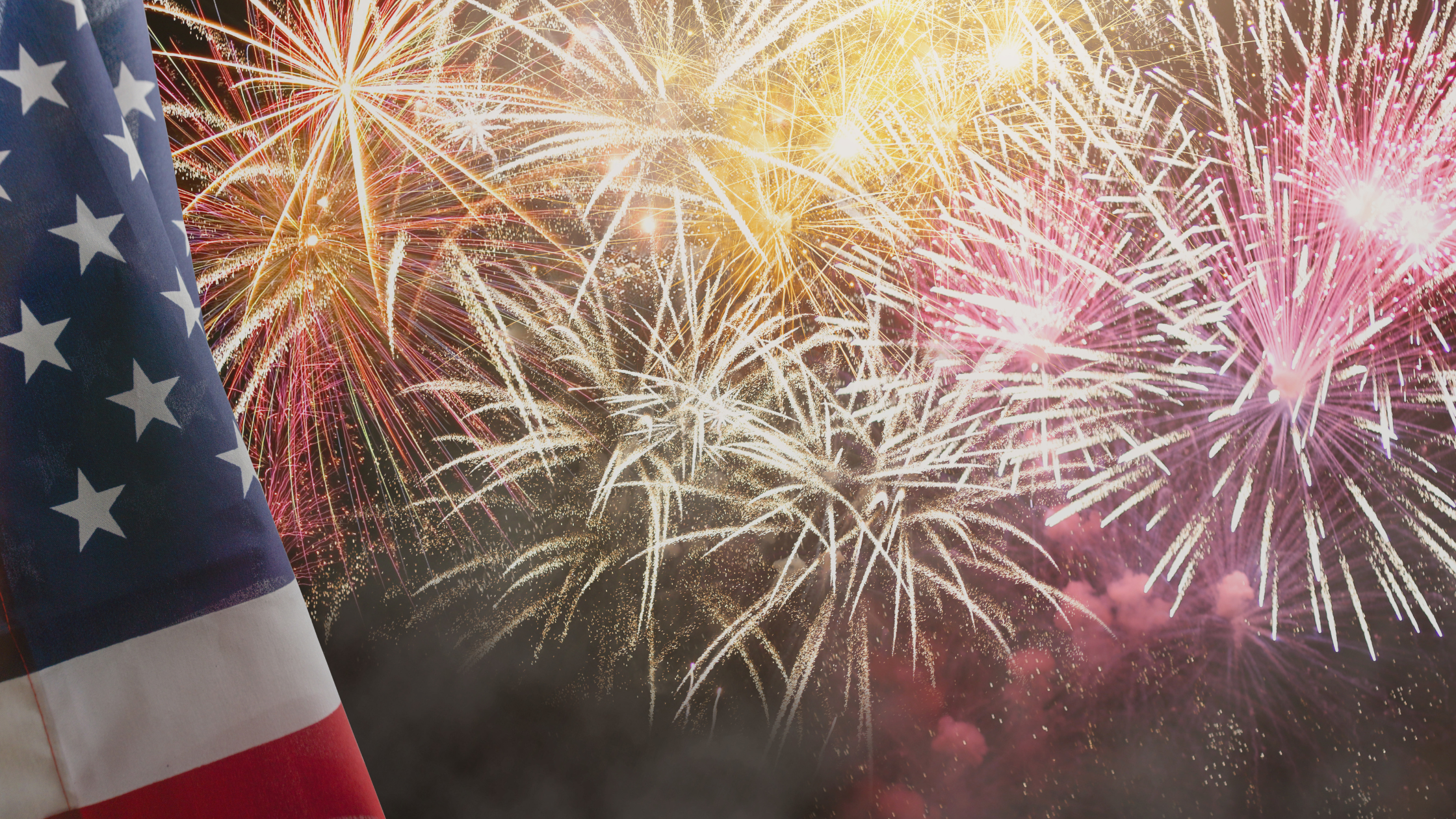 July 4th is celebrated and remembered by parades, picnics, camping or staying home for a "staycation. Many fond memories of fireworks displays and activities are also part of the 4th and are longstanding traditions in many communities. Children and adults alike love to set off cones, sparklers, spinners, smoke bombs and more in neighborhood streets once the dark of the evening sets in. Picnics are a popular pastime where the grill is fired up and hot dogs, hamburgers and chicken are cooked. Somehow, food always tastes better when eaten outdoors.
Food and fireworks, the two cornerstones of many community's 4th festivities. Play it safe by avoiding foodborne illnesses and firework related injuries.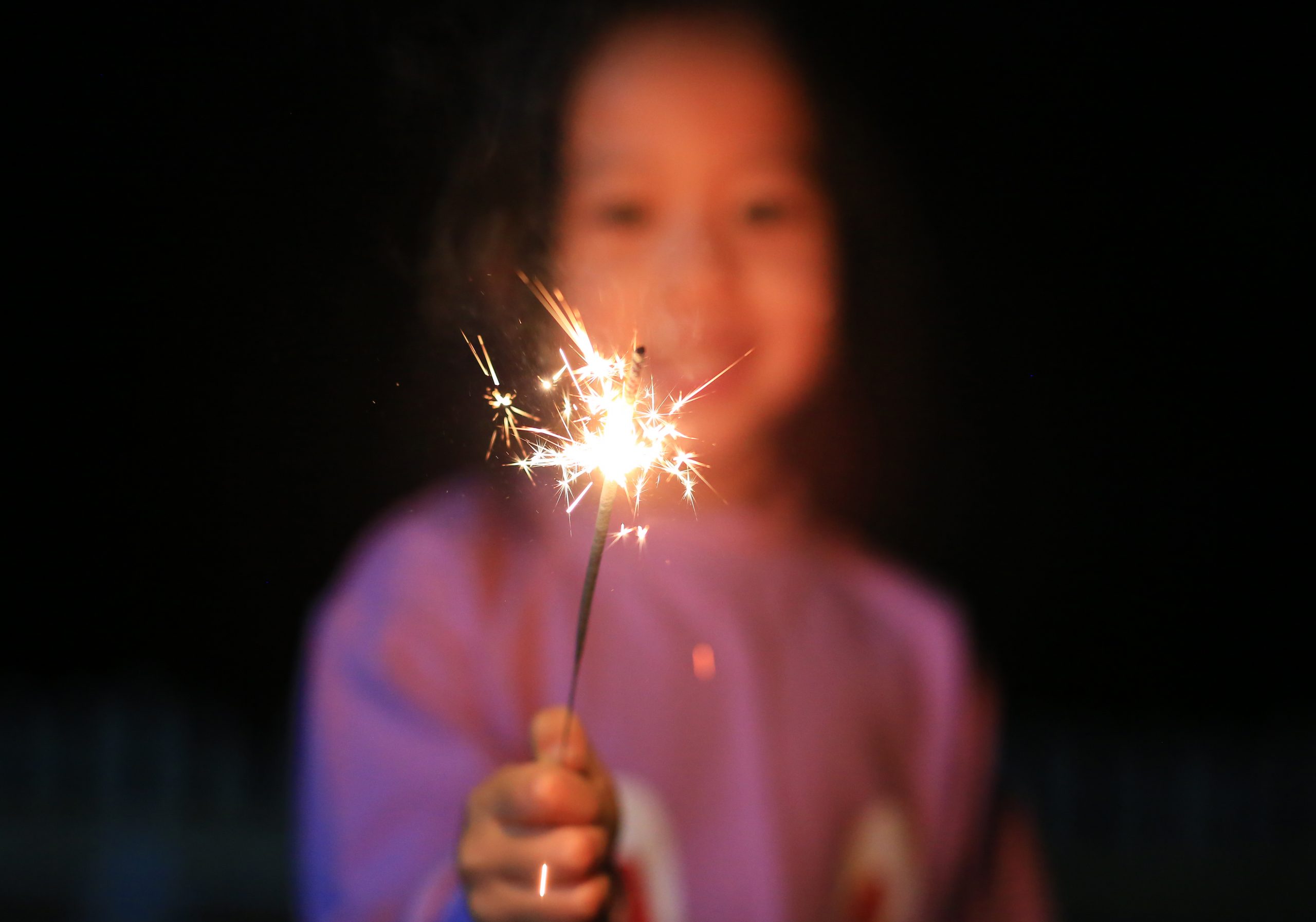 Fireworks dos and don'ts
(Excerpt from Consumer Product Safety Division)
Fireworks injuries both before, during and after the 4th of July according to the Consumer Product Safety Commission firework injuries increased by 25% from 2006 and 2021. This included 11,500 injuries in 2021. In 2022 firework injuries claimed 11 deaths.
Firecrackers accounted for the highest number of injures last year, with 1,300 people injured. Sparklers were also a cause, with 600 injuries in 2022.
73% of injuries occurred in the weeks before or after the Fourth of July.
The parts of the body most often injured by fireworks were hands and fingers (an estimated 29 percent of injuries) along with head, face, and ears (an estimated 19 percent); legs (an estimated 19 percent); and eyes (an estimated 16 percent)
Burns were the most frequently estimated type of injury, making up 38% of all emergency department-treated fireworks injuries.
Most fireworks injuries and deaths are preventable. CPSC urges consumers to celebrate safely this holiday by following these safety tips:
Never allow young children to play with or ignite fireworks, including sparklers. Sparklers burn at temperatures of about 2,000 degrees Fahrenheit—hot enough to melt some metals.
Keep a bucket of water or a garden hose handy, in case of fire or other mishap.
Make sure fireworks are legal in your area, and only purchase and set off fireworks that are labeled for consumer (not professional) use.
Never use fireworks while impaired by alcohol or drugs.
One vivid (and painful) memory I have of a firework injury as a child- I ran into the street to get a sparkler from my dad. I was barefoot and stepped on a discarded sparkler that had been tossed to the ground. I add to the above list- wear proper shoes when using fireworks!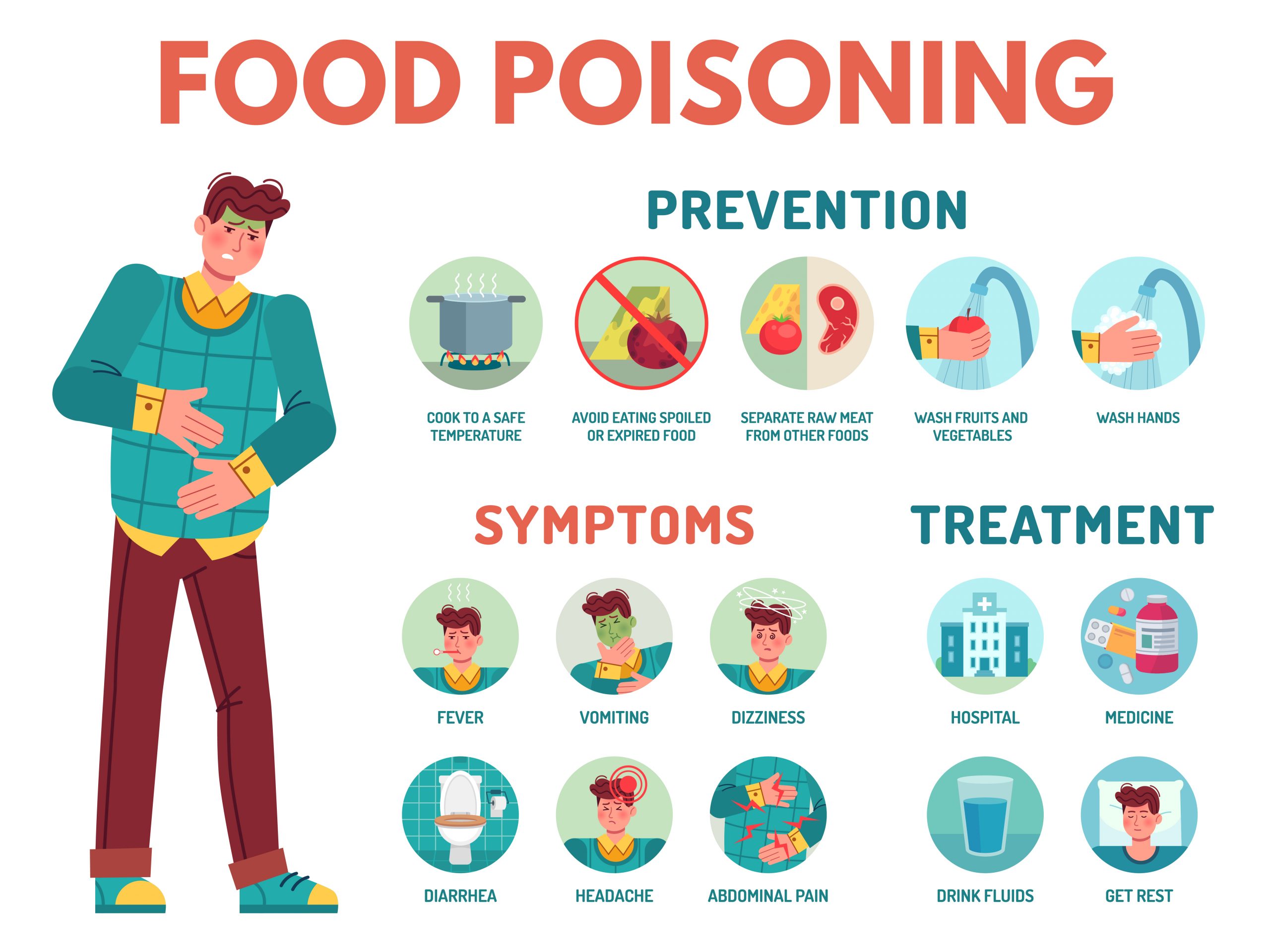 Practice food safety this 4th
No one wants to be sick, especially in the summer. Preventing foodborne illnesses is easy, by taking a few precautions and prior planning.
The following are the 3 most common forms of food poisoning according to the CDC. There are many more listed and can be found here
Norovirus, commonly called the sotomach flu, has no relation to influenza virus is found in fresh fruits and vegetables along with seafood tops the list. Symptoms usually start anywhere from 12-48 hours after eating contaminated food
Salmonella bacteria cause about 1.35 million infections, 26,500 hospitalizations, and 420 deaths in the United States every year. The CDC reports recent outbreaks tied to flour, peanut butter, salami sticks, onions, prepackaged salads, peaches, and ground turkey. Symptoms can start anywhere from 6 hours to 6 days from eating contaminated food.
Clostridium perfringens bacteria are one of the most common causes of food poisoning. CDC estimates that the bacterium causes nearly 1 million foodborne illnesses in the United States every year. Symptoms usually start from 6 to 24 hours after eating contaminated food. Foods commonly linked to C. perfringens food poisoning include: Poultry-chicken and turkey, beef, pork and gravy.
As you can see, foodborne illnesses can take days to develop. You may not even recognize it as such.
Most foodborne illnesses clear up on their own, however symptoms can be life threatening. Dehydration and other complications need to be dealt with as soon as possible if foodborne illness is suspected.
Salmonella, for example, can be treated with an antibiotic if the symptoms are severe. Ciprofloxacin, one of the antibiotics in the Jase Case is recommended to treat severe salmonella poisoning. Having emergency medications such as the Jase Case brings peace of mind.
Preventing foodborne illness
The USDA has a fantastic food keeper app for the safe storage and shelf life of many different foods
No matter what type of food you are preparing the most important first steps are to thoroughly wash hands and prevent cross contamination.
Always wash hands for 20 or more seconds before, during and after handling any food.
Wash hands, utensils, cutting boards after preparing food in hot soapy water. Prevent cross contamination by thoroughly cleaning surfaces in between food items. For instance, if grilling chicken, meat, fish or pork use a separate cutting board to prepare. Store meat, fish, pork and chicken in a separate compartment of refrigerator to prevent juices leaking over other food items. Thoroughly rinse fruits and vegetables under running water. Use separate knives and cutting boards-ones not used in
Meat Handling Safety
Excerpt from USDA site on grilling and storing meat
Preheat your grill and scrub the grate with a long-handled brush once the grill has fully preheated. Remnants from the last grill session should scrape off.
Remove the meat, poultry or seafood from its container and place on the grill at a safe distance apart. Discard any marinade used to prepare your meat, poultry or seafood.
When grilling your foods, make sure you've destroyed dangerous bacteria by cooking to the proper internal temperature.
Beef, pork, lamb: 145 F with a 3-minute rest.
Ground meats: 160 F.
All poultry (whole or ground): 165 F.
Fish (whole or filet): 145 F.
You can't tell by looking at food whether it is done. Always use a food thermometer to check the internal temperature of your food to determine if it is safe to eat. The thermometer should be inserted into the thickest part of the meat and poultry, through the side of burgers and thin filets of fish, for the most accurate temperature reading.
Make sure to pack up any leftovers and refrigerate them within two hours. In hot weather (above 90 F), refrigerate within one hour.
Above all, We at Jase Medical wish you all a fun and safe 4th!
- Brooke Lounsbury, RN
Medical Content Writer
Lifesaving Medications
Everyone should be empowered to care for themselves and their loved ones during the unexpected.
Recent Posts
Keeping you informed and safe.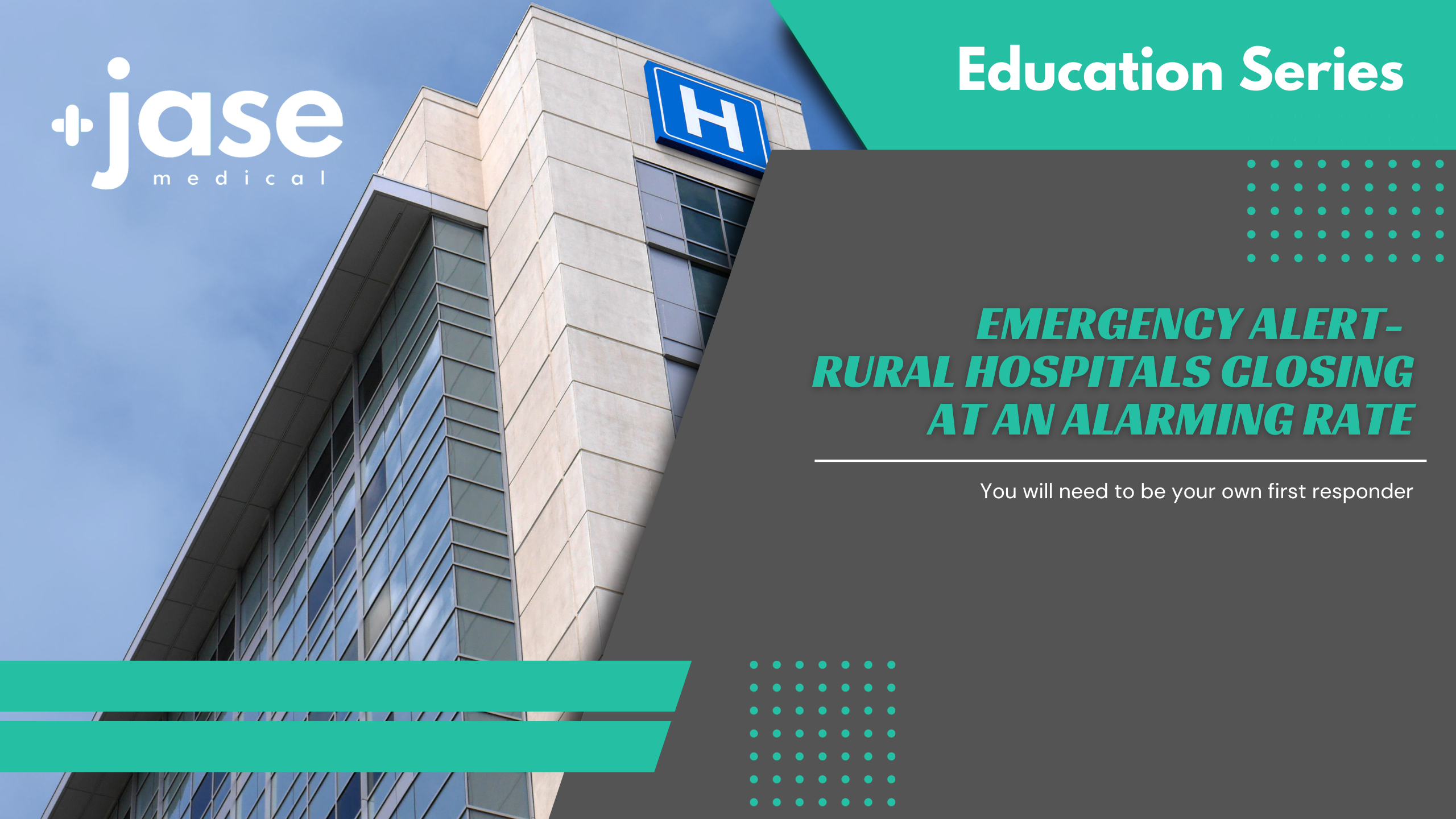 You will need to be your own first responderAccording to the Center for Healthcare Quality and Patient Reform, around 30% of all rural hospitals in the U.S. are at a risk of closure due to financial issues. It is expected that these losses will likely increase as...