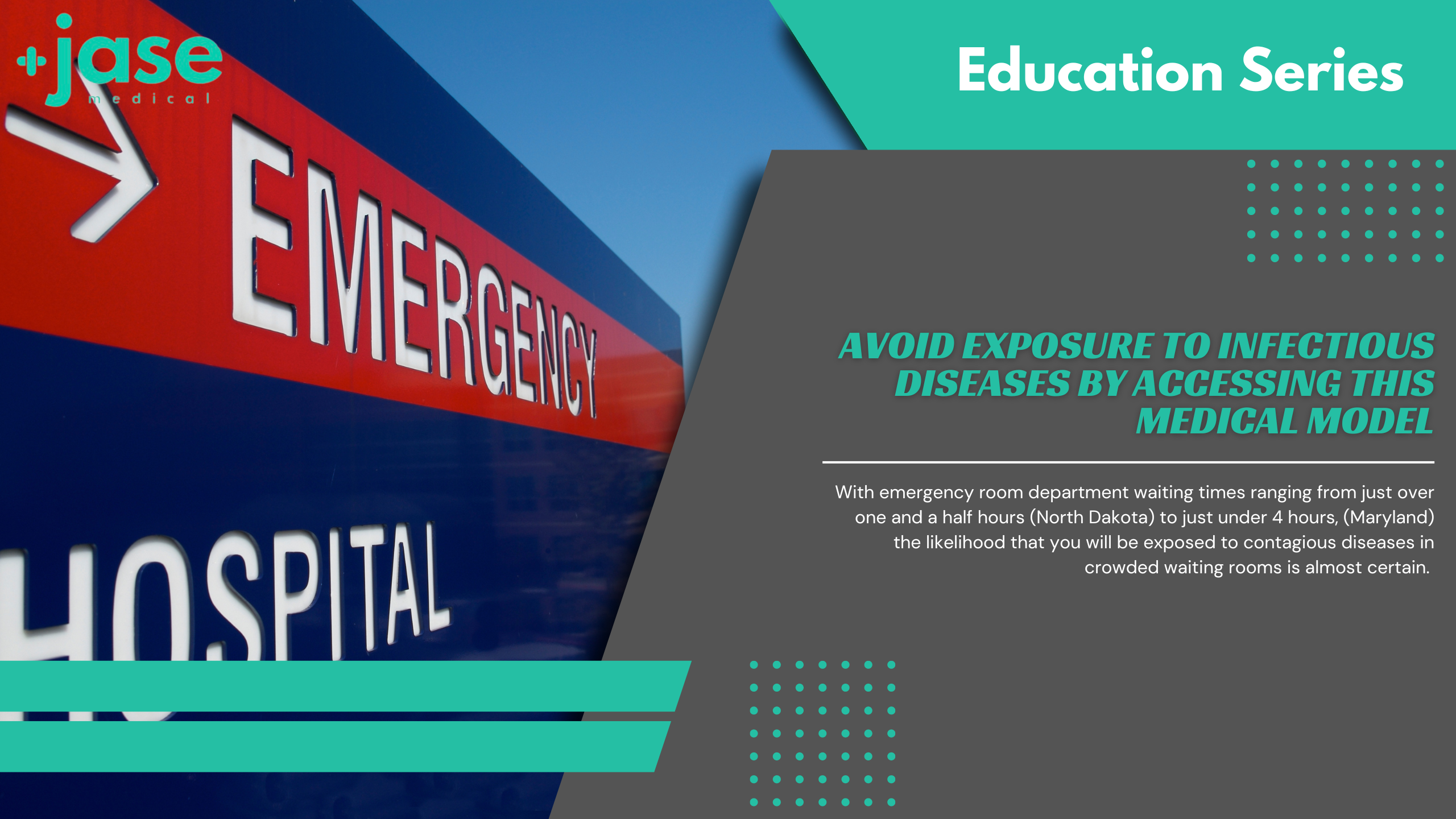 With emergency room department waiting times ranging from just over one and a half hours (North Dakota) to just under 4 hours, (Maryland) the likelihood that you will be exposed to contagious diseases in crowded waiting rooms is almost certain.
From urinary tract infections to respiratory infections (pneumonia, covid, influenza and others) to gastrointestinal illnesses (diarrhea and vomiting) to hospital acquired infections, the waiting room in the emergency department is a cesspool of infectious agents.
It is estimated that up to one in four ER visits are unnecessary or could be handled via doctors office or urgent care visits. In addition, the CDC estimates that 42 percent of the US population visits the ER annually. Given the long wait times in the ER waiting rooms, this is a massive number of potentially unnecessary exposures to infectious diseases.
To put this in perspective, this calculates to approximately 3.48 million ER visits that could be handled by urgent care or doctor's office visit Even with shorter waiting times (average wait time in doctors waiting room is 18 minutes) you are still exposed to other sick people for an extended period of time.
The most common reasons for an ER visit as of 2020 are:
Abdominal pain
Chest pain
Fever
Shortness of breath
Cough
Pain, non-specific
Psychiatric disorders
Back pain
Accidents
While many of these visits are true emergencies, a sizeable number are preventable.
Healthcare worker shortage
Along with extended wait times, the US is facing an unprecedented healthcare worker shortage.
The pandemic put a tremendous strain on the healthcare population, many report burnout as a factor for leaving. In addition, the workforce is aging faster than the replacement rate of qualified workers.
Both these statistics point to compromised patient care, The remaining workers are stretched to their limit, working long hours, leaving them exhausted both mentally and physically.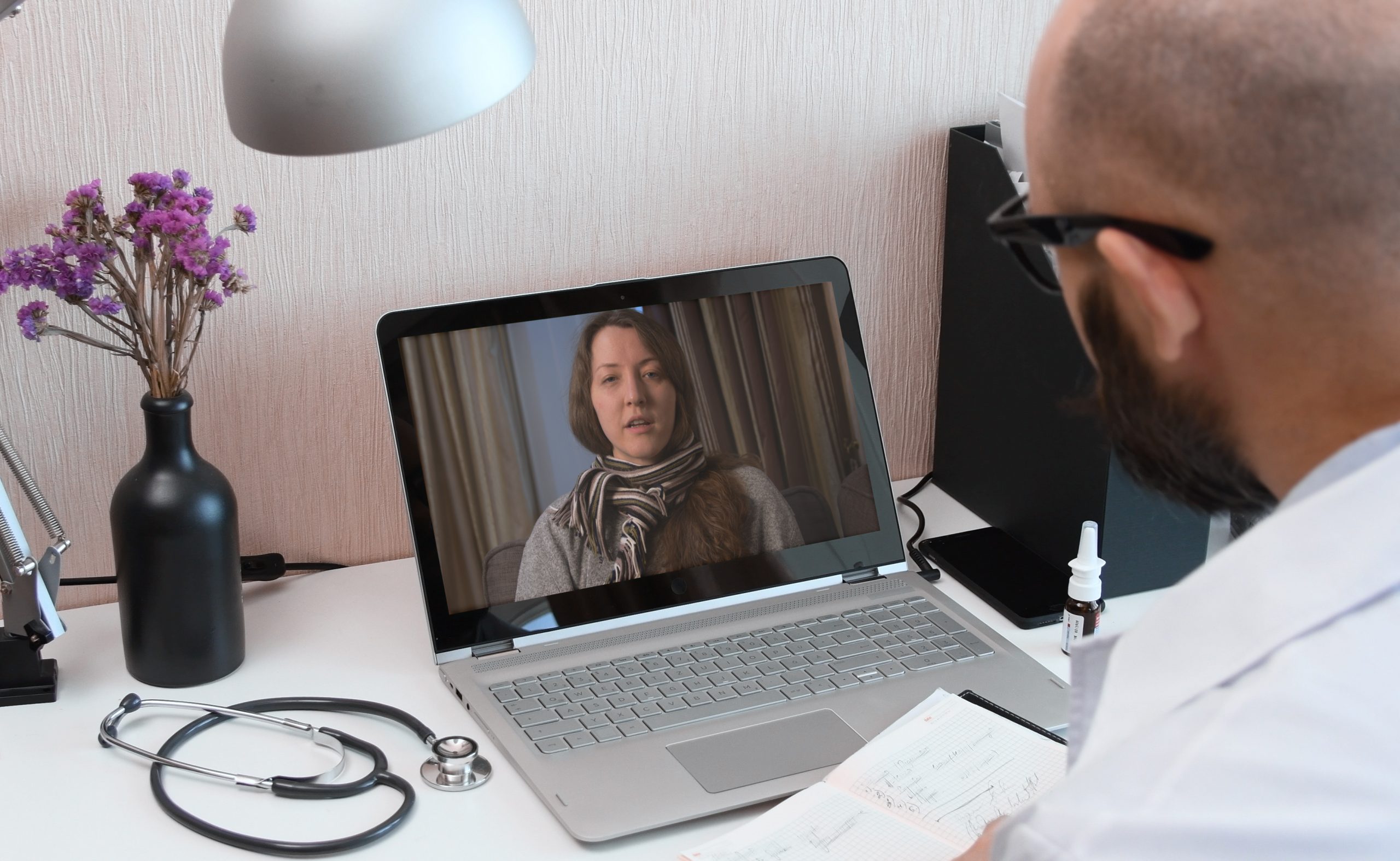 A viable and highly effective option to non-emergent in person visits is telemedicine
Telehealth — sometimes called telemedicine — lets your health care provider care for you without an in-person office visit. Telehealth is done primarily online with internet access on your computer, tablet, or smartphone.
Telehealth visits can range from:
Strains and sprains
Allergies and asthma management
Flu symptoms
Diarrhea
Vomiting
Monitor chronic health conditions such as arthritis, and blood pressure.
Medication refills
Order labs and x rays as necessary
The telehealth provider can triage and advise if an ER or in-person visit is warranted.
Cons of telehealth
Should never be used as emergency care
Should not be used in place of in office visits
Some populations may not be familiar with digital access and how to use. There can be a learning curve.
There are several ways to utilize telehealth care:
Speak to your health care provider live over the phone or video chat.
Send and receive messages from your health care provider using secure messaging, email, secure messaging, and secure file exchange.
Use remote monitoring so your health care provider can check on you at home. For example, you might use a device to gather vital signs to help your health care provider stay informed on your progress.
Advantage of telehealth visits
Avoids exposure to infectious diseases by avoiding waiting rooms.
Saves transportation costs and time traveling.
Can save time accessing medical care.
Many health insurance plans now cover these types of visits.
Your healthcare provider may already be providing telehealth services. Check with them and see if this is an option. In addition, check with your healthcare insurance provider and inquire if they cover telehealth visits.
- Brooke Lounsbury, RN
Medical Content Writer
Lifesaving Medications
Everyone should be empowered to care for themselves and their loved ones during the unexpected.
Recent Posts
Keeping you informed and safe.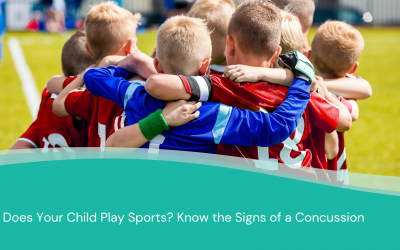 A concussion is a type of traumatic brain injury—or TBI—caused by a bump, blow, or jolt to the head or by a hit to the body that causes the head and brain to move rapidly back and forth. This sudden movement can cause the brain to bounce around or twist in the skull,...