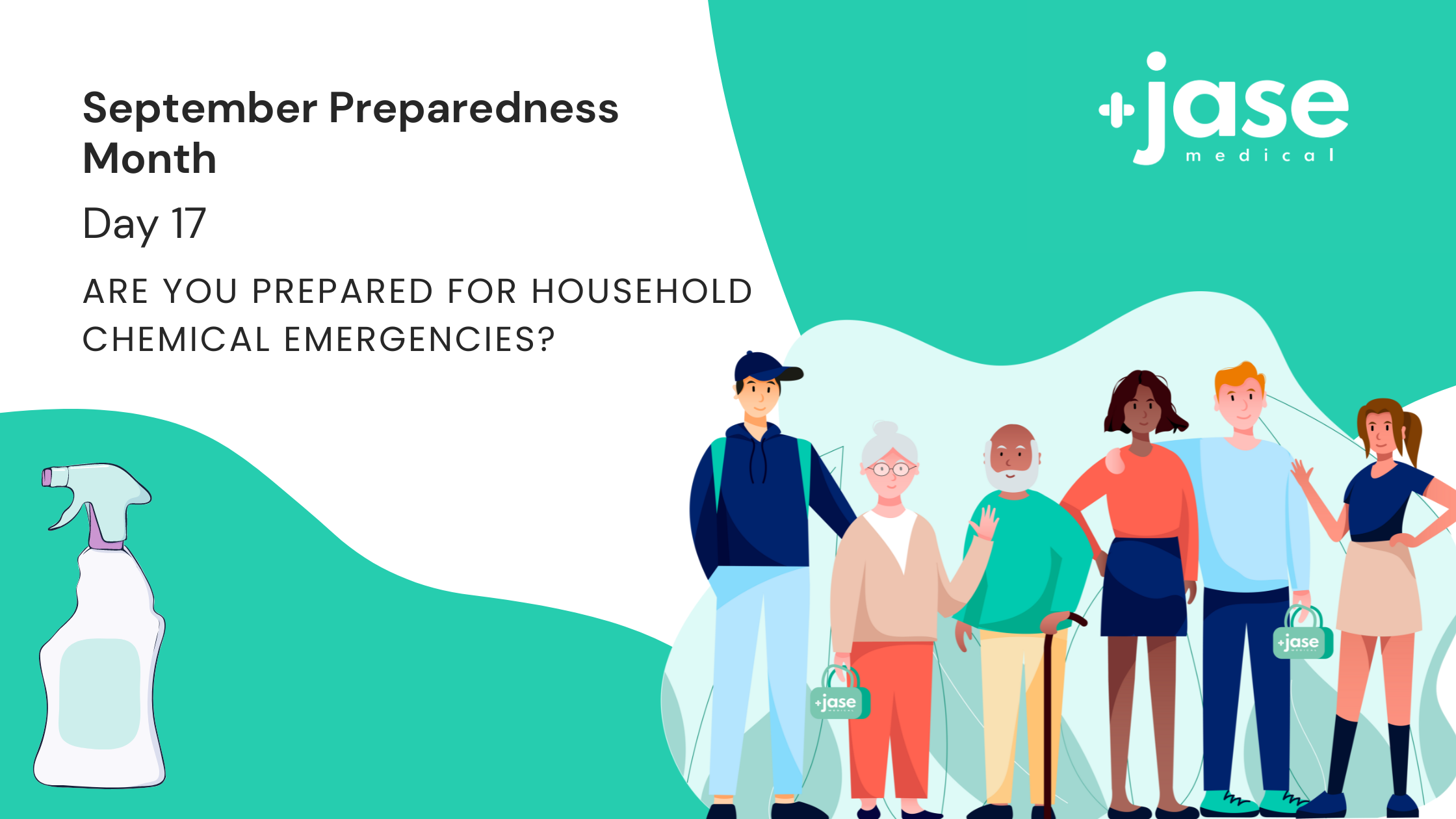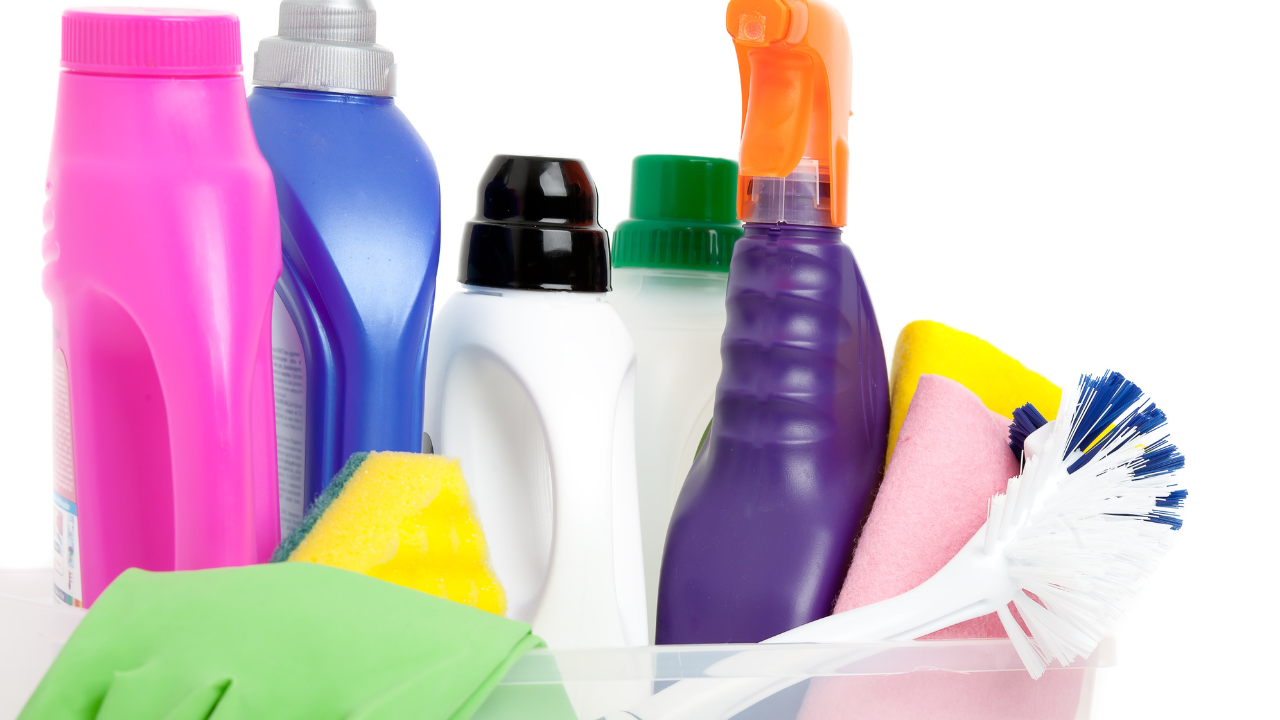 Almost every household has some products that contain hazardous materials or chemicals. Knowing how to handle and store these products and what to do if someone is improperly exposed to them can help reduce injury.
Prevention is key. Before an emergency occurs, make sure to store household chemicals in places where children and pets cannot get to them. Also make sure you have the national poison control number saved in your cell phone or posted common areas or near landlines.
National Poison Control Phone: 1-800-222-1222
Down below is a list of common household chemicals:
Aerosol cans – may include cleaning supplies, but also consider hairspray or deodorant as well

Nail polish or nail polish remover

Cleaning products and furniture polishes

Laundry detergent and bleach

Automotive products like oil, windshield wiper fluid and antifreeze

Flammable products like kerosene, heating oil, propane tanks and lighter fluid

Lawn and garden supplies like pesticides, herbicides and insecticides

Workshop or painting supplies like paint thinner

Common household items like batteries, mercury thermometers, and fluorescent light bulbs
Storage of hazardous or dangerous chemicals is of utmost importance. Again, only store household chemicals in places where children and pets cannot get to them. Make sure they are out of reach and have a lock or child proof fastener to prevent accidental openings.
Other storage pearls to consider:
Keep all chemicals in their original containers and never remove the labels. If a container is corroding, it should be repackaged and clearly labeled

Never store hazardous chemicals in food containers

Make sure to dispose of chemicals correctly and never mix household chemicals. For example, bleach and ammonia may react and ignite or explode.

Never use products near an open flame

Clean up spills immediately. Allow fumes in rags to evaporate in a well ventilated area or outdoors before properly disposing of them
If there is a chemical spill or emergency in your home, make sure to follow these steps:
Get out immediately if there is danger of fire or explosion

Stay upwind and away from residences to avoid further exposure and breathing toxic fumes

Monitor yourself and others for signs of toxic poisoning, which may include:

Difficulty breathing

Changes to skin color

Headaches or blurry vision

Irritation of eyes, skin, throat, or respiratory tract

Dizziness, clumsiness or lack of coordination

Cramps or diarrhea

Call the national poison control phone number if you think someone is experiencing any symptoms.

Follow instructions from the emergency dispatcher. Do not give anything by mouth unless advised to do so.
After a chemical emergency, discard all clothing and materials that have been contaminated. Some chemicals do not wash out fully.
- Brooke Lounsbury
Medical Content Writer
Lifesaving Medications
Everyone should be empowered to care for themselves and their loved ones during the unexpected.
Recent Posts
Keeping you informed and safe.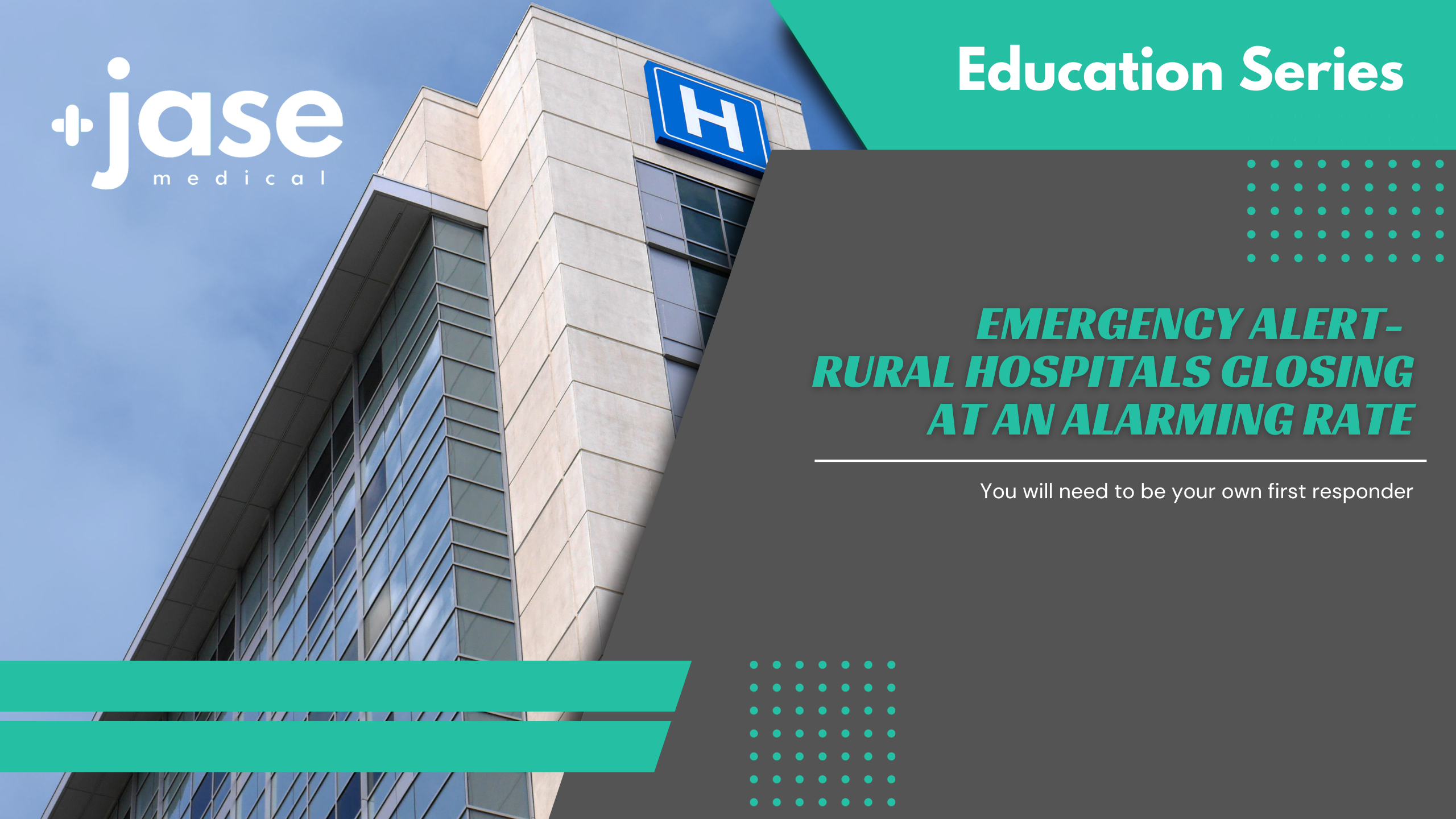 You will need to be your own first responderAccording to the Center for Healthcare Quality and Patient Reform, around 30% of all rural hospitals in the U.S. are at a risk of closure due to financial issues. It is expected that these losses will likely increase as...