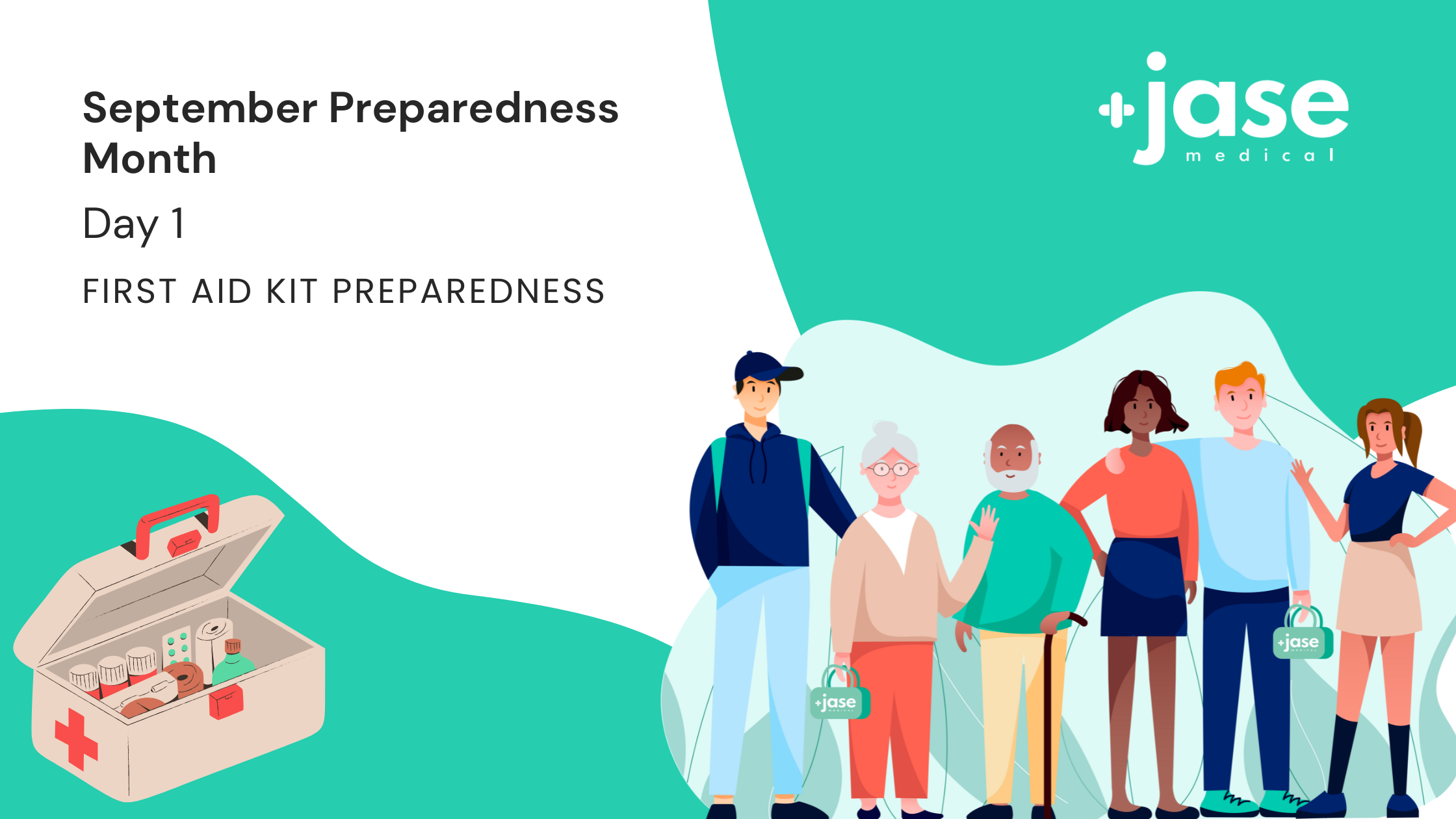 September is Preparedness Month- Are You Prepared?
With the waning days of summer, children and college students returning to school, summer harvests winding down, and the shorter days, the month of September is an ideal month to take stock of where you are in your preparedness journey.
Any type of preparedness, from freshwater to food storage to emergency fuel stores takes time and planning. Medical and emergency preparedness requires the same planning, and possibly even more.
Our focus today will be on the first aid kit.
Given the fact that each family, situation, geographical location, and individual health needs are different, a one size fits all first aid kit isn't going to work. There are some basic items found in each kit, however, each family or group needs to take the time to put together their own first aid kit.
Steps to putting together a first aid kit
If you don't have a first aid kit or need to upgrade, My Medic has a large selection of first aid products and kits to choose from. You can customize a kit to fit the needs of your group.
Get a blank notebook, list, and answer the following:
To begin with, ask yourself the following questions:
How many people are you anticipating using your kit with?
What are the age ranges of your group?
Physical, mental, and emotional limits of any group member
Daily medications of each group member, prescription or otherwise
Medication, food, or other allergies of each group member
What natural disasters and weather are common in your area? Fires, floods, extreme heat or cold?
How far are you from emergency care? How long would it take for EMS to arrive at your home?
What is yours and your groups knowledge and skill set regarding handling medical emergencies- controlling bleeding, choking, allergic reaction, broken bones, dehydration, heat exhaustion, injuries requiring suturing, etc.
Once you have assessed and answered the above, it is time to take action.
Make sure everyone in your group has enough medication for at least an extra month if a natural disaster strikes. 3-6 months is preferable.
Noting the age ranges of the group, get training and practice first aid skills before an emergency strikes. The American Red cross and many other local EMS businesses are becoming more common. Check locally and get trained. Make sure as many able bodies people in your group are also trained.
Have an emergency drill. Pick a topic, create a scenario, and have members participate in the drill. Do this monthly. From house fires to falls to cardiac arrest, it is only a matter of time before a medical emergency strikes your home. This helps eliminate confusion and figure out what supplies or skills are lacking. This also allows members of the group to assess their own readiness and seek further training or to add needed supplies to the first aid kit.
If you don't already have a list of your family or group members medications, allergies, and medical conditions, now is the time to do this. Put this in an envelope and put it on the refrigerator or other prominent place available for EMS when they arrive.
Get signed up and trained before an emergency.
Check out FEMAs site for some courses on disaster management and training.
If not able to attend preparedness courses in person: National Preparedness Course site is a government site with several disaster courses available.
And finally the American Red Cross offers online first aid, CPR, and many other courses.
Lifesaving Medications
Everyone should be empowered to care for themselves and their loved ones during the unexpected.
Recent Posts
Keeping you informed and safe.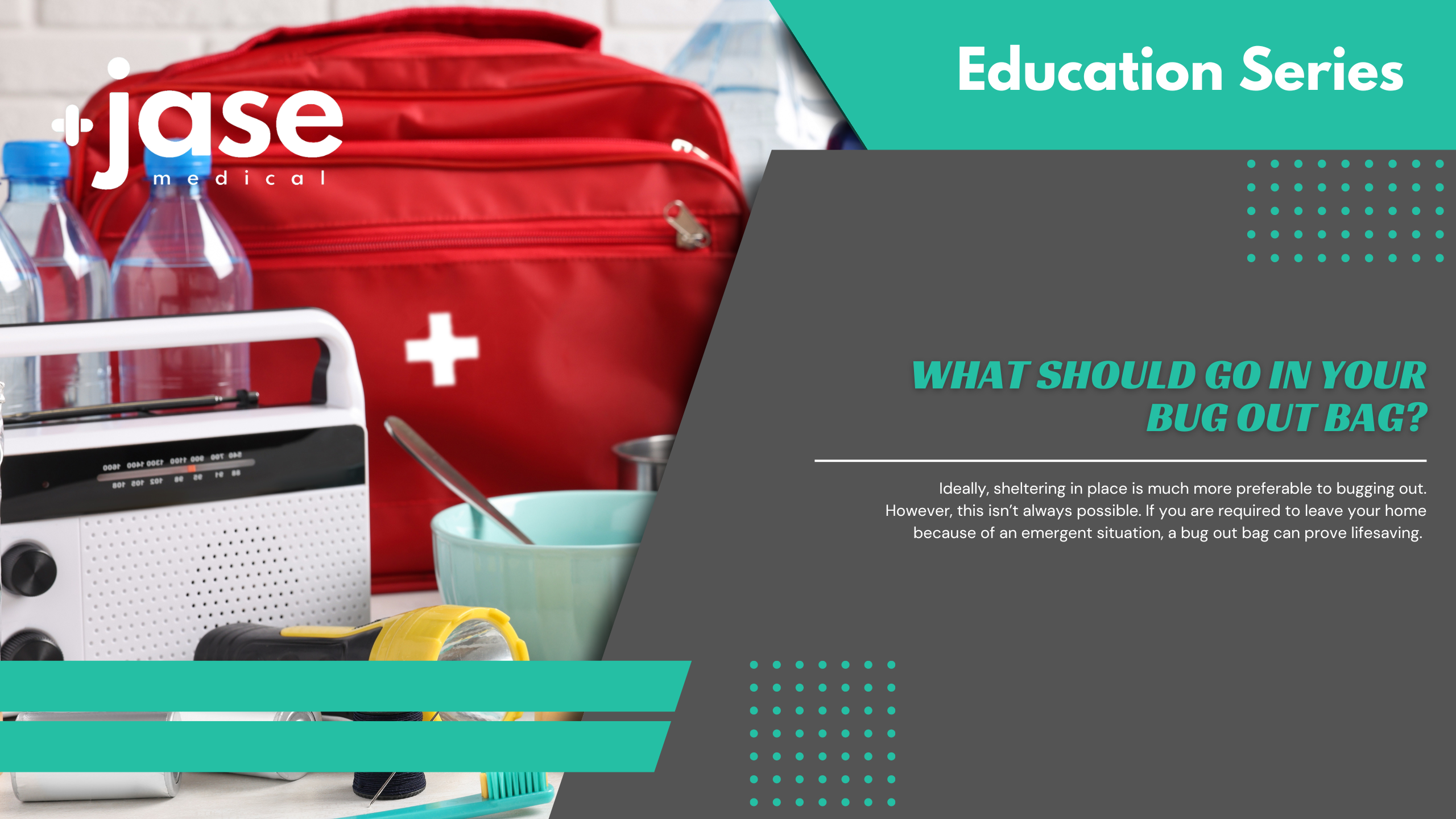 There are many possible scenarios where you may need to leave your home because of a natural or manmade disaster. Ideally, sheltering in place is much more preferable to bugging out. However, this isn't always possible. If you are required to leave your home because...