Reports through the nation's hospitals are sharing stories of severe shortages of medicines, IV solutions, durable medical equipment and contrast dyes used in diagnostic procedures. The situation is dire and isn't getting any better soon.
Dialysis supplies
Laboratory testing reagents and testing supplies
Vinyl examination gloves and surgical gowns
Ventilator related products
Contrast dyes for CT and MRI procedures
How are supply shortages determined?
The CARES act of 2020
The Coronavirus Aid Relief and Economic Security Act(CARES Act) was signed into law on March 27.2020 to aid response efforts and ease the economic impact of COVID-19. In addition, the CARES act authorized the FDAs ability to identify, prevent and mitigate possible shortages of drugs and medical product supply chains. Drug shortages can occur for various reasons, including manufacturing and quality problems, delays, and discontinuations. Drug manufacturers provide FDA with most of the drug shortage information the agency receives, and the agency works closely with manufacturers to prevent or reduce the impact of shortages. This has proven to be a tremendous help in identifying potential drug and medical supply shortages and possible future shortages. Even with this act in place we are experiencing historic shortages that the cause of is out of our control.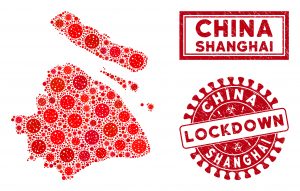 Logistics, Lockdowns and Backlogged
The ongoing health crisis has prevented the manufacture and flow of medical supplies worldwide. Backlogged ports, lockdowns in China, ingredients to manufacture drugs and supplies are all impacted. Hospitals and medical facilities around the United States have been dealing with disruptions and in some cases out of stock medications and supplies. Many hospitals are reporting they have had to ration procedures and supplies to extreme, lifesaving emergencies. Raw materials for many drugs that are sourced from India and shipped to China to manufacture the medications are unable to ship their material to China due to the ongoing lockdowns and port closures in China.
This situation could turn very dire this summer if restrictions and lockdowns continue. Shutdowns have yet to fully work their way through the supply chain, meaning that constrained supplies could get worse this summer, especially if the lockdowns drag on.
Supply logistics are another problem. Once the supplies and drugs arrive at the US ports they still must be shipped across the country to hospitals, clinics, and other healthcare facilities. The diesel shortage and skyrocketing cost of diesel are playing a huge part in this lag time.
These shortages are expected to impact our healthcare facilities, and ultimately us, the patients well into 2023.
A look at critical supply shortages
Over the next weeks we will be exploring the different medical supply shortages affecting healthcare facilities in the United States, beginning with contrast media.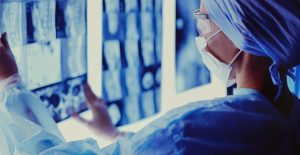 Contrast media for CT studies and imaging.
Iohexol- trade name Omnipaque
This is an iodine-based contrast dye widely used in CT scans and x rays, such as kidney, heart, urinary tract, GI tract and spine. It belongs to a class of drugs known as contrast media or dyes. It works by adding contrast to body parts and fluids in imaging tests, allowing the doctor to see abnormalities or changes in a patient's condition. About 40% of all CT scans use contrast media.
Contrast media has been rationed and hospitals and healthcare facilities have been asked to only use in the most emergent cases. This has led to cancellation of exploratory and routine CT and Xray procedures.
According to a statement from the AHA website:
Nancy Foster, AHA's vice president for quality and patient safety policy, said, "We are aware of this global shortage of IV contrast fluid due to production shutdowns in China and have raised this issue with the Administration. While we have been told to expect normal production to resume late next month, hospitals are exploring various conservation strategies including the use of other imaging technologies, using other contrast agents, rationing contrast, and ensuring every available drop of contrast dye is used efficiently, and postponing some scans that can be postponed, to give a few examples, to continue to provide needed care. The AHA will continue to monitor this situation and provide updates to the hospital and health system field."
GE Healthcare reports on restarting production of Omnipaque:
"The impacted facility (in Shanghai) had increased production output from 0% of capacity when the plant was closed to 60% by May 21, 2022. GE Healthcare expects the plant to be producing at 75% in the next two weeks." In addition, they are expanding production in their Cork, Ireland facility. They are projecting more contrast dye will be available by June 30tj.
Recycling unused contrast media program
In the meantime, however, there remains a severe shortage of Omnipaque. GE healthcare has been recycling iodine-based contrast media left over from procedures since 2006 in 11 European countries and since spring of 2021 has expanded its service to the United States and Canada. Canada currently has 15 collection sites, and as of this writing, the United States is in the exploratory phase to implement this program
Taking personal responsibility for your health
As we continue to experience supply chain shortages in the most critical sector of our lives, mainly the healthcare industry, it would be a good time to assess you and your loved one's medical readiness at home, and to take preventative steps towards health, such as nutrition, stress reduction, exercise and nurturing close relationships.
In addition, it would be a good time to go through your medicine chest and discard out of date medications, stock up on first aid supplies that you may be running low on, and to renew your prescription medications.