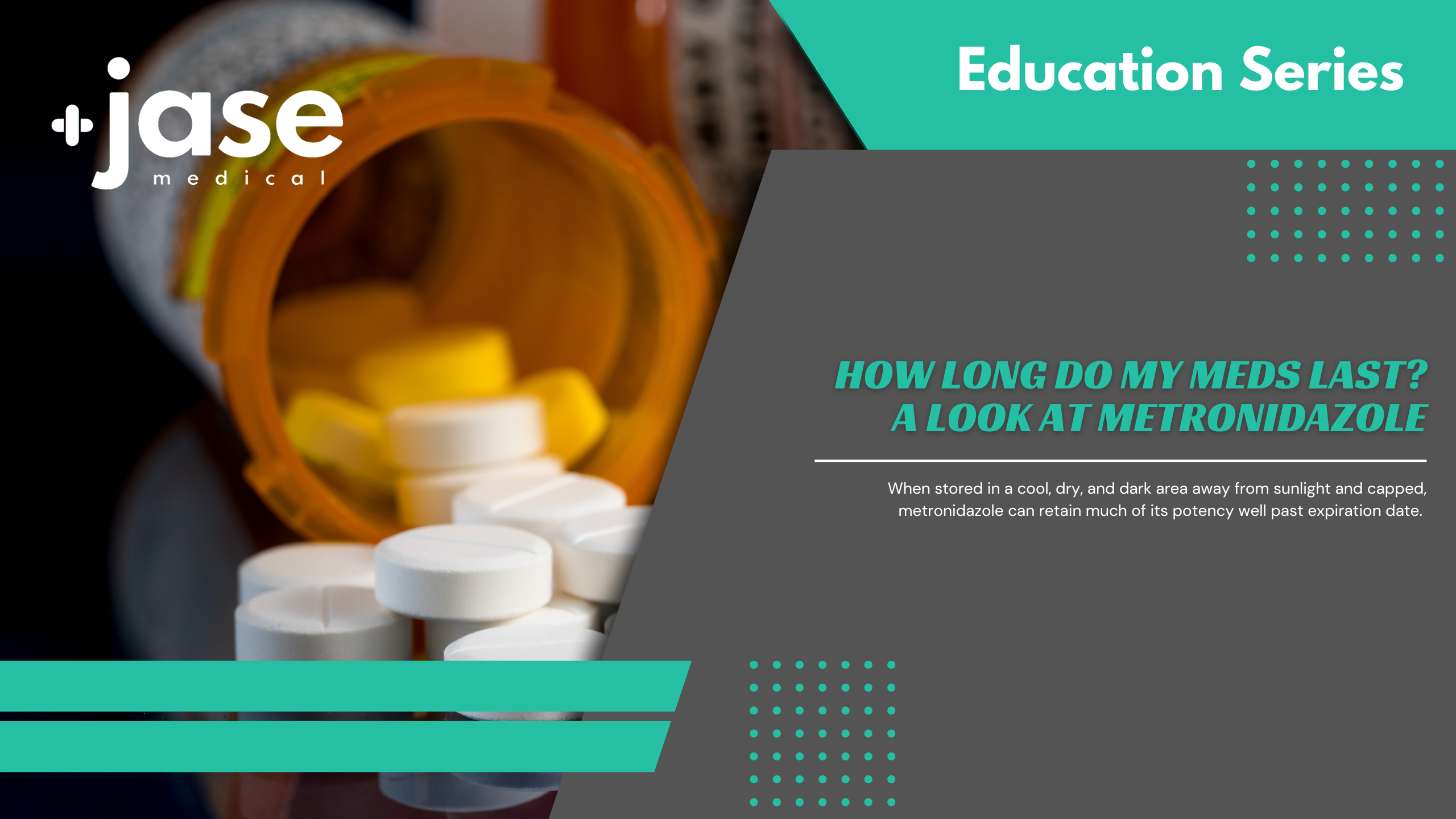 Metronidazole is in a class of medications called nitroimidazole antimicrobials. It was initially developed at Rhone-Poulenc labs in France in 1959 to treat Trichomonas vaginalis, a parasitic infection. In 1962, it was discovered to be effective against both Trichomonas vaginalis and bacterial gingivitis (bacteria). By the 1970s metronidazole was used for treatment of infections caused by gram-negative anaerobes such as bacteroides or gram-positive anaerobes such as clostridia. It is now widely used as a prophylaxis following bowel surgery to prevent infection. Metronidazole does not treat viruses or yeast infections- only bacterial and parasitic infections.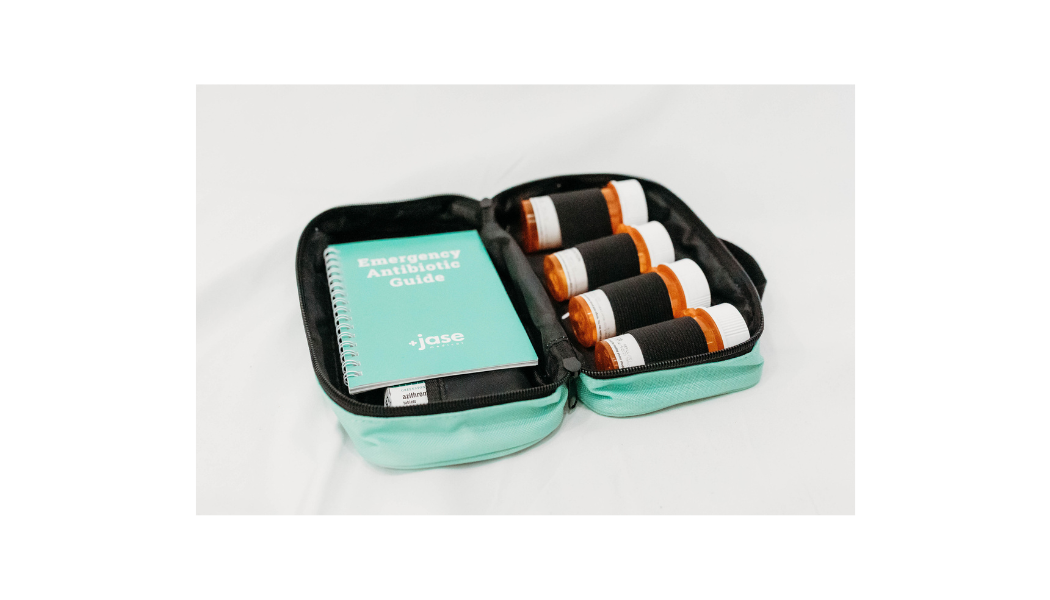 How long does Metronidazole remain potent?
When stored in a cool, dry, and dark area away from sunlight and capped, metronidazole can retain much of its potency well past expiration date. Exposure to UV light seems to degrade metronidazole more than extreme heat or cold.
Expiration dates reflect the time during which the product is expected to remain stable, or retain its identity, strength, quality, and purity, when it is properly stored according to its labeled storage conditions. Metronidazole can be used up to a year past expiration date; however potency is affected. Contact your care provider before starting metronidazole if using past expiration date for further guidance. Metronidazole does not become toxic, just less potent.
Metronidazole is listed in the World Health Organization Model List of Essential Medications for the newly released 2023 edition:
FIRST CHOICE (From WHO 2023 list)
Difficile infection
Complicated intraabdominal infections (mild to moderate)
Complicated intrabdominal infections (severe)
Necrotizing fasciitis
Surgical prophylaxis
Trichomoniasis
SECOND CHOICE (From WHO 2023 list)
Complicated intraabdominal infections (mild to moderate)
Other uses include
Bacterial vaginosis
Tetanus infection if no other better options are present.
How to take
Take metronidazole with food to avoid stomach upset. DO NOT consume alcohol or products containing propylene glycol for 3 days after last metronidazole dose. Do NOT take if you have taken disulfiram (Antabuse) within past 2 weeks.
Side Effects
Mild side effects include (can mostly be alleviated by taking with food)
Vomiting nausea, diarrhea
Stomach cramps
Constipation
Loss of appetite
Headache
Metallic taste in mouth
Mouth or tongue irritation
Discontinue and contact your primary care provider if you experience the following
Numbness, pain, burning, or tingling in your hands or feet
Seizures
Hives, peeling or blistering of skin
Problems with coordination,
Difficulty speaking, confusion, or agitation
Signs of infection such as sore throat, fever, or stuffy nose
Tarry stools
Consult with your care provider before taking if you are taking any of the following:
Let your care provider know if you are taking any of the following: anticoagulants ('blood thinners') such as warfarin (Coumadin, Jantoven), busulfan (Busulfex, Myleran), cimetidine (Tagamet HB), lithium (Lithobid), phenobarbital, and phenytoin (Dilantin, Phenytek)
Make your care provider aware if you currently have (or history of)
Pregnant or breastfeeding. Metronidazole has a pregnancy category B rating -Animal reproduction studies have failed to demonstrate a risk to the fetus and there are no adequate and well-controlled studies in pregnant women. A substantial amount of metronidazole does pass into breast milk and can be passed to infant. There is some evidence that metronidazole can cause diarrhea and thrush in breastfed infants,, but studies are inconclusive. If metronidazole must be given, avoid breastfeeding foe 12-24 hours after dose.
Allergy to metronidazole, secnidazole (Solosec), tinidazole (Tindamax), any other medications, or any of the ingredients in metronidazole preparations.
Have history of Crohn's disease, or blood, kidney, or liver disease.
- Brooke Lounsbury, RN
Medical Content Writer
Lifesaving Medications
Everyone should be empowered to care for themselves and their loved ones during the unexpected.
Recent Posts
Keeping you informed and safe.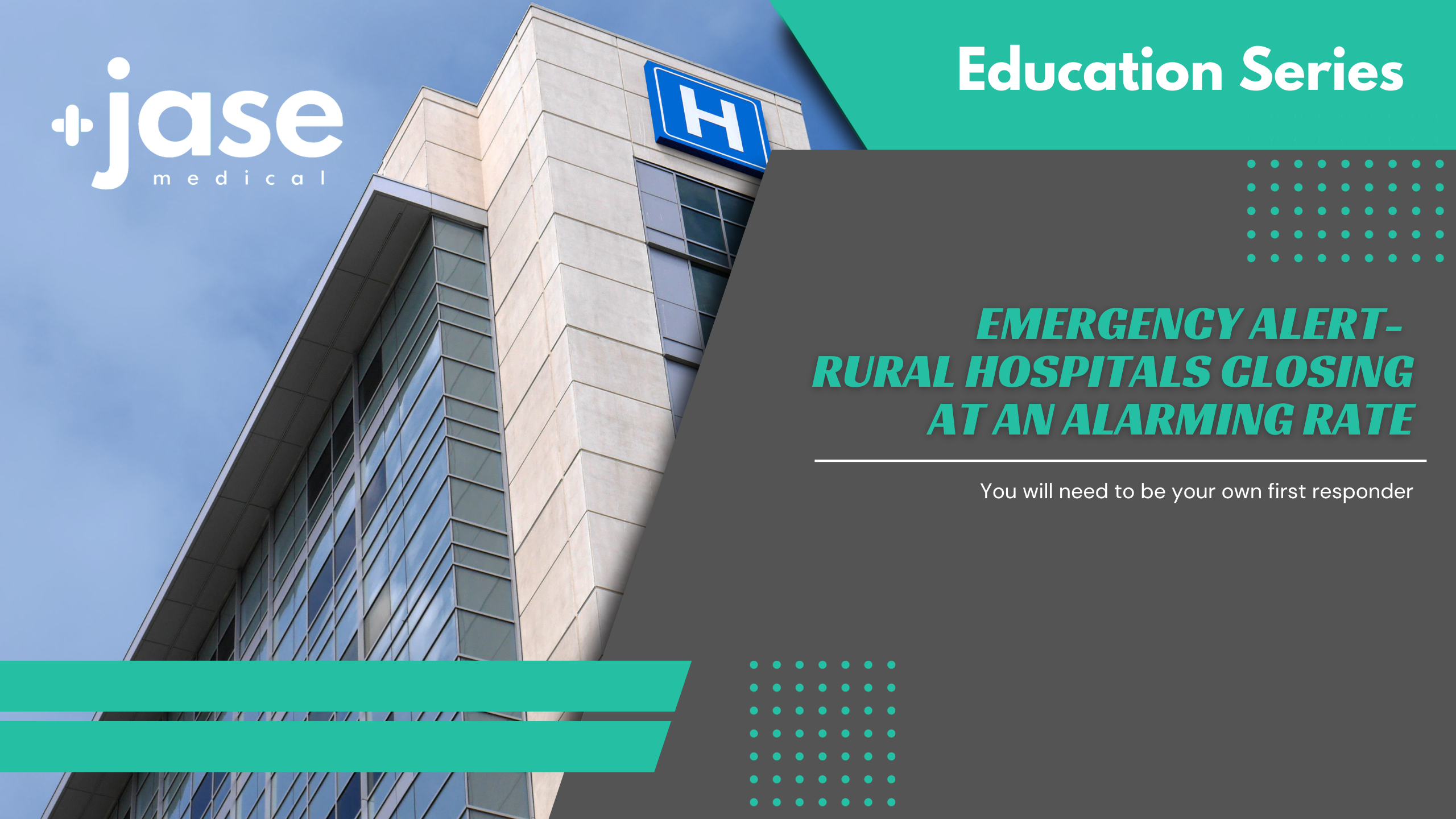 You will need to be your own first responderAccording to the Center for Healthcare Quality and Patient Reform, around 30% of all rural hospitals in the U.S. are at a risk of closure due to financial issues. It is expected that these losses will likely increase as...