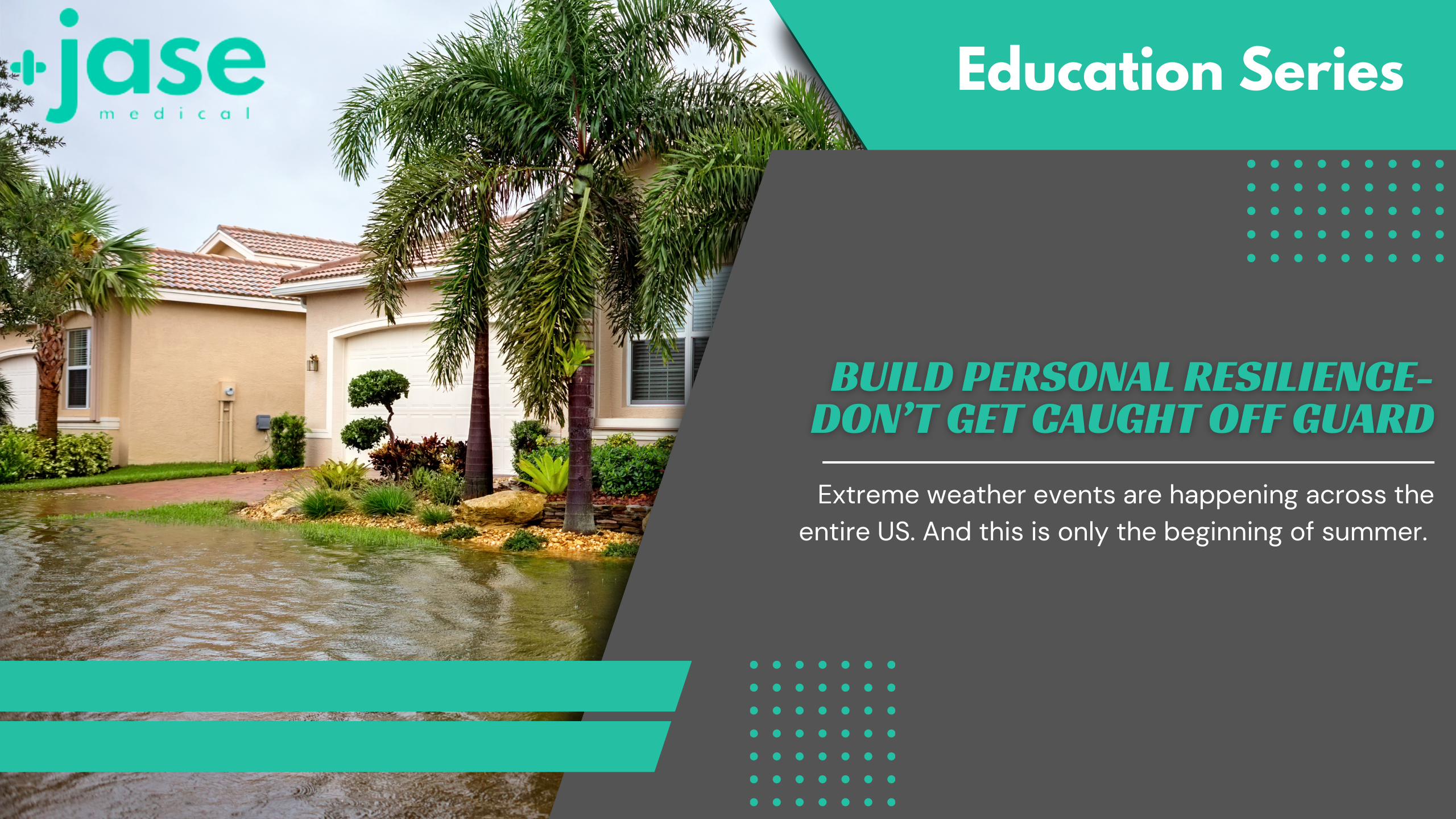 Extreme weather events are happening across the entire US. And this is only the beginning of summer.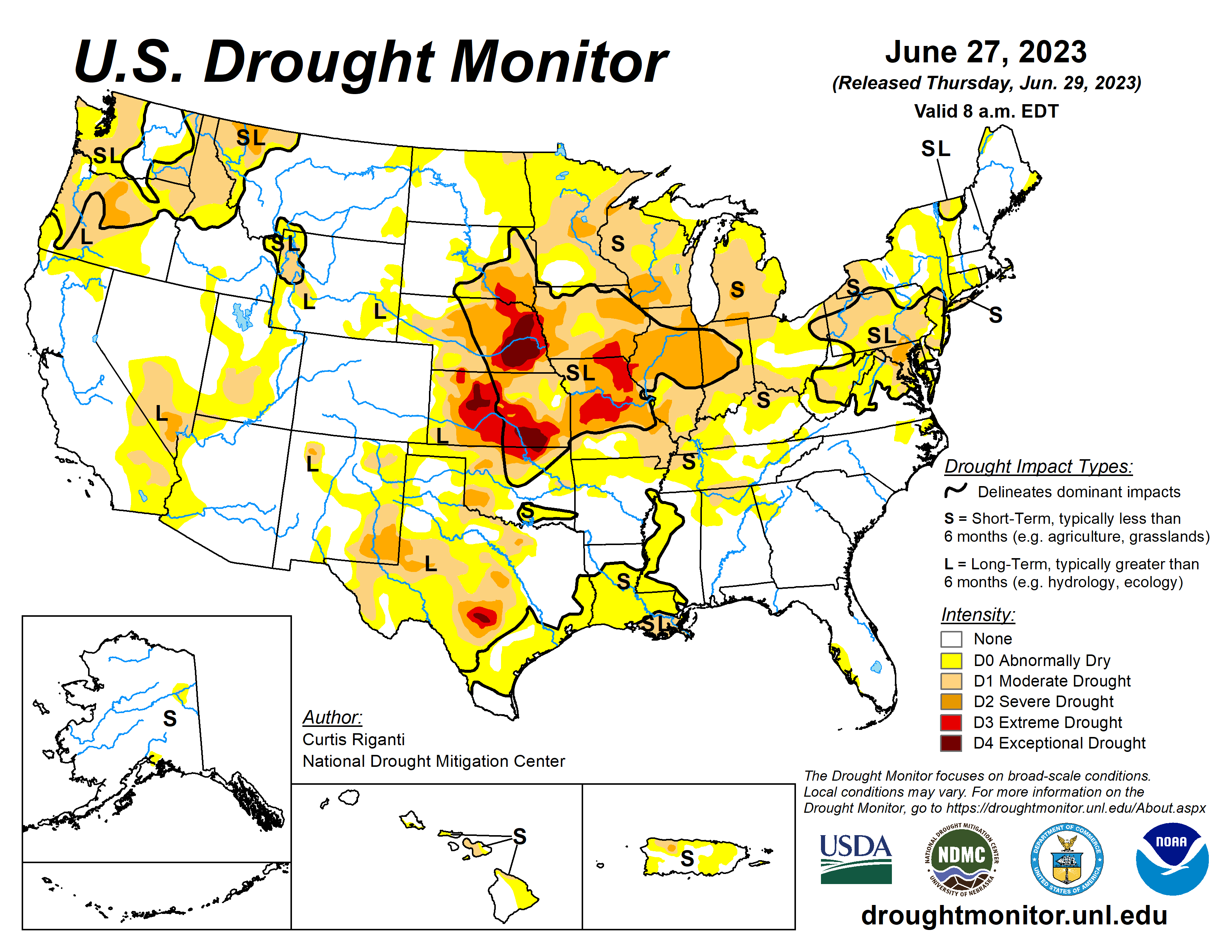 The massive amounts of weather-related events already happening is setting the stage for a severe supply chain disruption. Tornados and hurricanes knocking out infrastructure- warehouses holding medications, food, and basic needs are already feeling the pinch. Along with supply disruption, workers at these warehouse unable to get to their jobs adds to the chaos. Supplychain24/7, a supply chain solutions company actively seeks and researches solutions to supply chain issues. They are working towards resiliency in the supply chain. They study logistics trends, weather related disruptions, and continue to work towards solutions that help close the gap in disruptions.
Build your own personal resiliency plan. The government isn't going to save you
Over and over we see how limited our EMS and infrastructure services are when it comes to widespread natural disasters. Basic services, such as restoring the electric grid, sewer and garbage services keeping roads cleared, transporting patients to working hospitals, Answering calls for weather related injuries, rescue operations, and more stress the emergency workers beyond capacity.
These weather-related shortages can be mitigated by implementing a plan- and following through on it. The lives of you and your loved ones depend on a well-executed plan when, not if disaster strikes.
Build your emergency medical kit
Along with first aid supplies, consider all the people you are responsible for medical needs. Does anyone use inhalers for asthma? A clear airway is the highest priority when it comes to survival. If an asthma exacerbation occurs from wildfire smoke, do you have a nebulizer (Amazon carries inexpensive portable nebulizers) along with extra tubing and masks? Contact your care provider for extra solution for the nebulizer. By the way, fo you have a way to use the nebulizer if the power goes out? A portable generator, solar unit or battery?
Insulin dependent diabetics require not only the insulin but blood testing supplies and glucometer. If you or anyone in your household is insulin dependent, do you have a way to store extra insulin, have extra testing supplies and insulin? A small refrigerator that plugs into the car or outlet on a generator would be a wise investment to store insulin and other temperature sensitive medications.
Do you have an adequate supply of medications? If you weren't able to get to a pharmacy or clinic for an extended period, say 3 months, would you and your family have enough medication and first aid supplies until the supply chain was restored? If not, check out Jase Daily for a year's supply of prescription meds. It's an easy and affordable way to ensure an uninterrupted supply of lifesaving medications in the event of a drug shortage.
How does your stock of over-the-counter drugs and supplies add up?
Along with your medical kit, over the counter drugs and medical supplies can be lifesaving.
Check out this book for an easy to follow guide for medical emergencies, along with a medical supply list for grid down scenarios: The Preppers Medical Handbook
Bottled water and water filter if water runs out (check out Membrane Solutions for portable water filters)
Electrolyte powder or solution
Antihistamines (Benadryl or other antihistamine)
Antipyretics, anti-inflammatories, pain relievers,
GI meds- anti diarrheal stool softeners, laxatives, heartburn meds,
Burn cream, eye wash solution, sunburn cream, calamine lotion, aloe gel, ice packs
Thermometer- age appropriate
Blood pressure cuff if using a digital cuff, make sure you have adequate batteries)
Penlight and batteries
Bandages, gauze, tape, mole skin for foot sores, tweezers, bandage scissors, otoscope
For infants- bulb syringes, thermometer diaper rash cream, fever reducer meds, extra formula, electrolyte replacement (such as Pedialyte)
- Brooke Lounsbury, RN
Medical Content Writer
Lifesaving Medications
Everyone should be empowered to care for themselves and their loved ones during the unexpected.
Recent Posts
Keeping you informed and safe.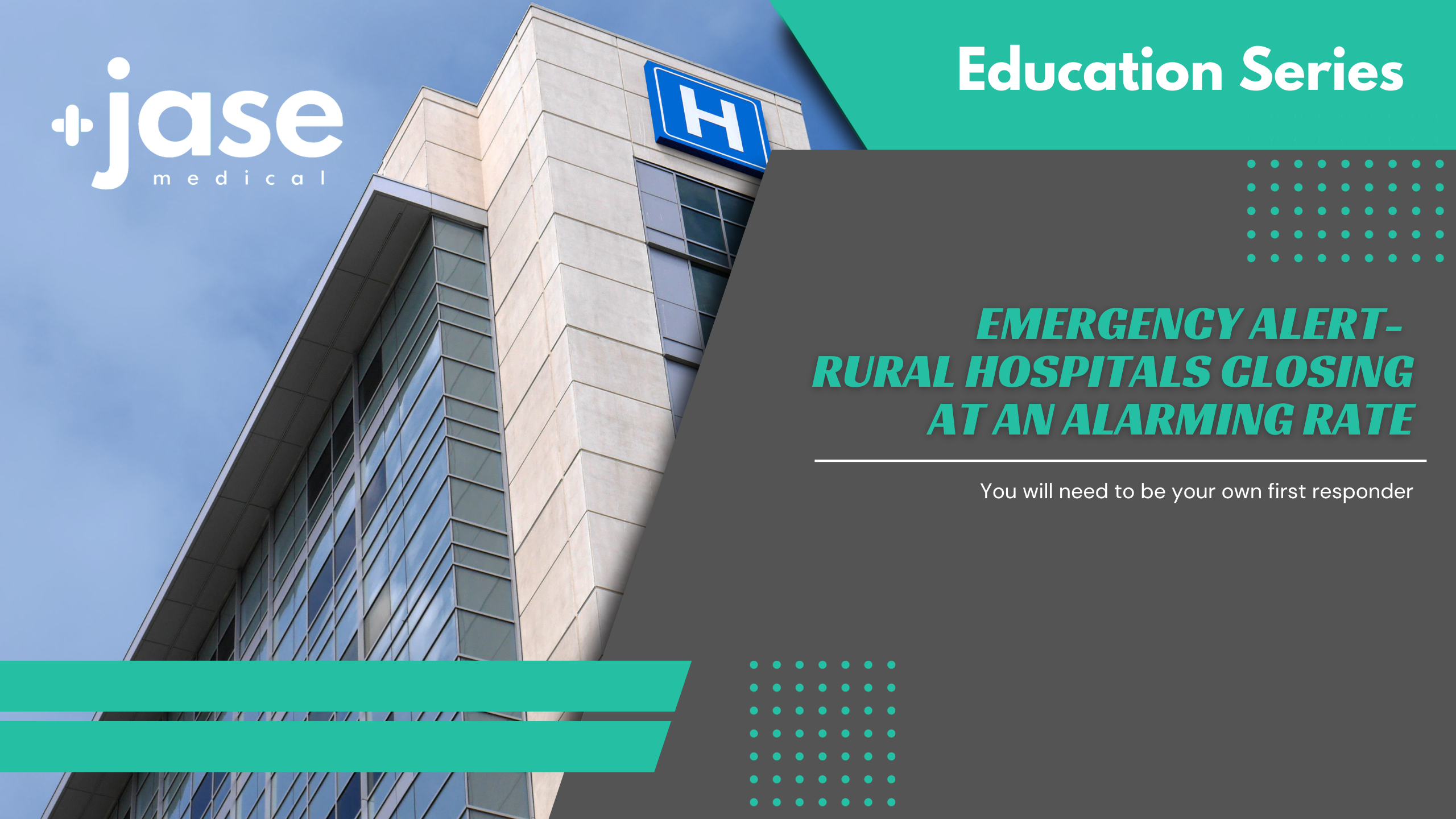 You will need to be your own first responderAccording to the Center for Healthcare Quality and Patient Reform, around 30% of all rural hospitals in the U.S. are at a risk of closure due to financial issues. It is expected that these losses will likely increase as...