As parents desperately search from store to store, city to city and even reports of state to state for baby formula we are left with some questions:
When and where did the formula shortage start?
Back in February, Abbott Laboratories initiated a recall of powdered infant formula produced at its Sturgis, Michigan, facility, after receiving reports of bacterial infection in several babies. Similac 60/40 PM was the first formula to be recalled after two infants died after ingesting the formula that carried the bacteria Cronobacter sakazakii. The Similac PM 60/40 recall is in addition to other lots of Similac, Alimentum, and EleCare powdered formula that were recalled on February 17, 2022, for possible Cronobacter contamination.
By May 8th there was a 43% shortage of formula across the U.S.
There are only 4 companies that produce formula in the States. The reason being is there are extensive regulations and inspections surrounding the production of baby formula. According to data compiled by Allied Market Research, four companies control about 90% of the U.S. infant formula industry:
Abbott Nutrition
Mead Johnson Nutrition
Nestle USA
Perrio Company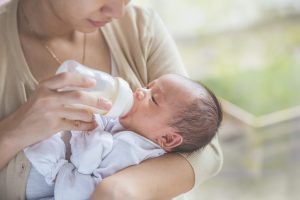 What is the pathogen that has contaminated the formula and how does it infect?
Cronobacter sakazakii is a bacterium that causes a rare but often fatal infection of the bloodstream and central nervous system. Infants with weakened immune systems, particularly premature infants, are most likely to contract an Cronobacter infection, although the bacteria have caused illnesses in all age groups. What makes this bacteria so dangerous is that it can live in dry conditions for over 2 years. This bacteria caused a recall of tampons in 2011.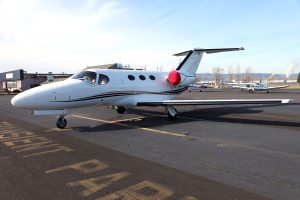 When will the supply be replenished and up and running?
The FDA has reached an agreement with Abbot to reopen their formula making facility. They will require a third-party expert at the facility to assure the formula is made safely. A spokesman for the facility has stated it will take between 6 and 8 weeks before formula will be available on grocery shelves.
In the meantime, the White House reports that it has launched Operation Fly Formula. The Department of Defense will use its contracts with commercial cargo airlines to transport products from manufacturing facilities abroad that have met Food and Drug Administration safety standards.
Also, Nestle is flying formula in from Netherlands and Switzerland to combat the formula shortage.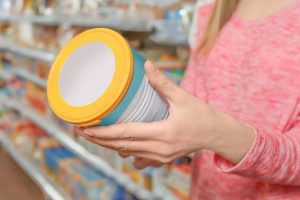 Why not just make your own formula?
Infant formula shortage has led to some parents attempting some desperate measures. One ER physician recounts parents feeding their infants diluted formula, leading to sodium deficiencies. This has led to some babies having a depleted fluid volume, resulting in a dangerously low blood pressure and low circulating oxygen volume. Electrolyte balances in infants is very dangerous. Their bodies, being small and still developing cannot cope with electrolyte depletion as compared to older children and adults. In extreme cases these imbalances can lead to seizures.
Some online advice advocates feeding cow's milk to infants who are under 12 months of age. According to the American Association of Pediatrics for babies older than 6 months, cow's milk is an option "for a brief period of time" but the AAP cautions it "should not become routine" due to concerns infants won't get enough iron.
You should not make your own formula using a recipe found online or elsewhere, according to the FDA and the AAP. Homemade formulas can be dangerous, leading to contamination and low calcium, the FDA says. Reports of infant deaths using homemade formulas have been reported.
Available Resources
Check with your baby's pediatrician for any available sources of formula and if it is ok to switch formulas if necessary. Your babys doctor know what is best for your baby.
In addition, ask your pediatrician if there are any goats milk formulas that would work
Check online sources, such as larger online stores that may have formula available. Only purchase from well recognized distributors
Check social media groups, local WIC offices, parents groups for any available formula.
Contact the Human Milk Bank of America for guidance
Locate your local Community Action Association for assistance
In some instances, if breastfeeding had been discontinued, the La Leche league states that it may be possible to restart breastfeeding, also known as relactation. This would require time, patience, determination, and a cooperative baby, according to their website
Manufacturer Hotlines
Gerber's MyGerber Baby Expert : reach a certified nutrition or lactation consultant by phone, text, Facebook Messenger, web chat, or video call, who can help you identify a similar formula that may be more readily available
Abbott's Consumer Hotline: call 1-800-986-8540
Abbott's urgent product request line : ask your OBGYN or your infant's pediatrician to submit an urgent product request by downloading and completing the form – PDF
Reckitt's Customer Service line: call 1-800 BABY-123 (222-9123)
Hopefully the formula shortage will be short lived. In the meantime, utilize the above resources to help you find the formula your infant needs. For future reference, once formula is available it is NOT hoarding to buy extra formula and put it away. Just like stocking extra food for the upcoming food shortage our government is telling us about, your infants food supply is a priority.