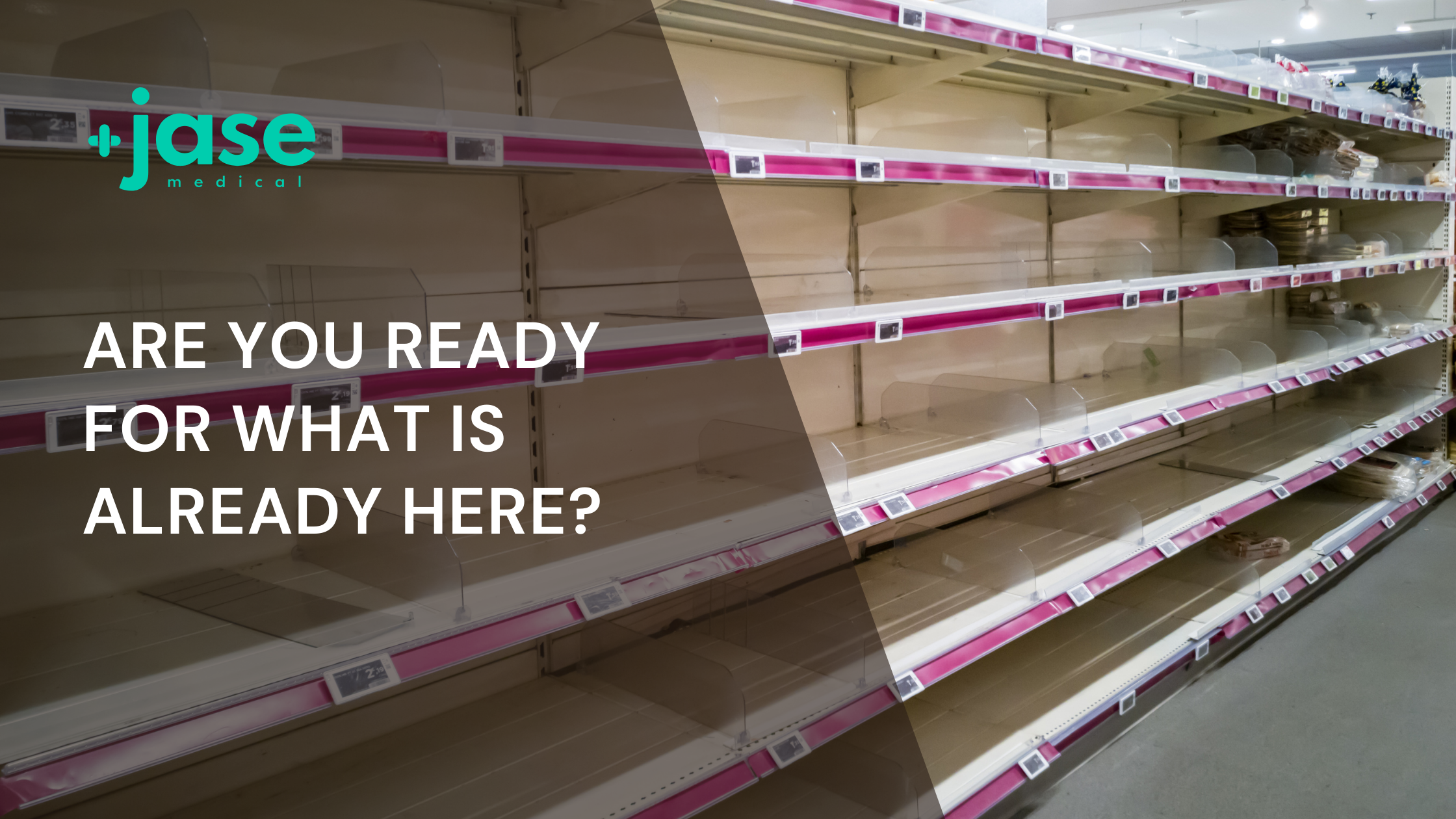 (5 tips to build resilience)
Every day that we turn on the news we are hit with something new that could not only destabilize countries across the seas, but can have serious implications for our lives in the states.
World War 3 is trying to kick off (Some people believe it is already here), food, drug and medical supply shortages are continuing to make headlines.
Healthcare workers, transportation and auto makers are striking, have already striked or threatening to strike.
Add to this, Rite Aid has filed for bankruptcy, citing slumping sales, opioid litigation, and rising shoplifting in stores. Founded in 1962, this longstanding pharmacy chain has 2,000 stores across the country. They plan to restructure the business and close underperforming stores, affecting 47,000 employees. ( This isn't the only pharmacy chain experiencing trouble- Pharmacy staff from Walgreens, other chains could stage nationwide walkout and rallies in coming weeks).
From 2018 to 2022, the all-food Consumer Price Index (CPI) rose by a total of 20.4 percent. Food prices increased faster in 2022 than any year since 1979, due in part to a highly pathogenic avian influenza outbreak and the conflict in Ukraine.
The top price increases were felt in transportation, food, housing, and medical care.
The following graphs are an eye-opening account of where consumer dollars were spent from 2018-2022: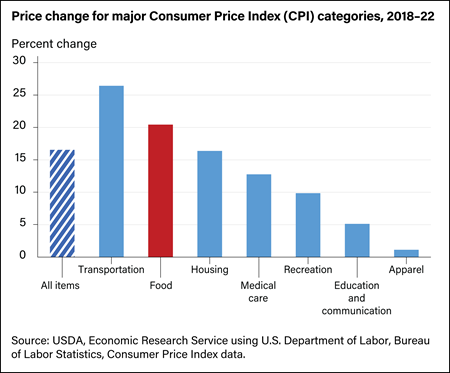 One-third of the U.S. food dollar spent on eating-out services in 2021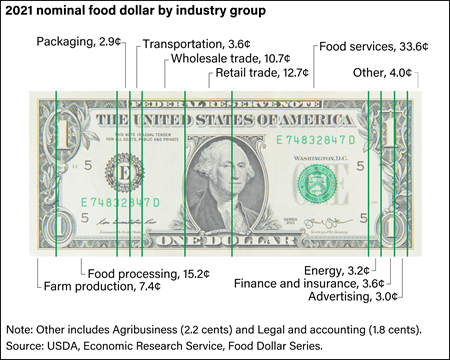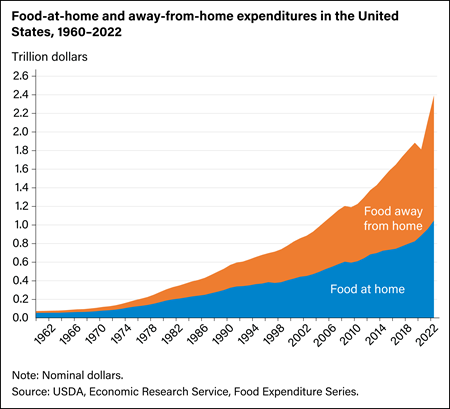 What you can do about it
Where inflation is hitting the pocketbook the most and where consumers are spending their money are in necessary purchases.
Learn to cook- you will save money and eat healthier
Eating out isn't good for you- for both your pocketbook and your overall health. Many restaurants serve prepackaged food that is loaded with salt, fats, and flavor enhancers (I have family in the restaurant industry). Meal planning can be the biggest obstacle to eating at home. Cooking at home revives traditions and recipes handed down through generations. It can be a bonding experience with your children or spouse.
Eating healthier leads to a lesser chance of developing chronic diseases
Research points to a reduced risk of cardiovascular diseases, type 2 diabetes, colorectal and breast cancer when following a healthy diet. (Low sugar, high fiber and adequate healthy fats and protein. ( Check out the Mediterranean diet) Healthy eating also can help decrease depression and other mental health symptoms. A healthy diet also improves your immune system. Up to 80 percent of our immune system is housed in our gastrointestinal tract.
Living a healthier lifestyle saves money-and frees up cash for other necessities
Money that would go to chronic disease management could be put towards preparing for our uncertain future. Housing and transportation were among the top price increases. Freeing up cash for upcoming increases in gas and home heating (oil could go to $150 a barrel if conflicts across the globe escalate) will put you that much further ahead.
One way to beat the upcoming transportation costs is to walk, cycle (check out e-bikes- they are coming down in price and are gaining popularity) carpooling to grocers and appointments and finding close to home activities.
Audit your present medical supplies and prescriptions. Get them refilled as far in advance as possible. As a reminder, Jase Daily provides a years' worth of chronic prescription medications if you are unable to obtain an extended supply locally. Given the escalating tensions across the globe and pharmacies experiencing unrest and shortages, this should be a priority.
Set a budget and stick to it.
Taking control of your finances and budgeting for necessities is necessary in navigating this uncertain world. Start a journal and record all your expenditures for a month. This exercise will reveal a tremendous amount of information as to where your money goes. At the end of the month, analyze your expenditures. You may see a pattern or discover ways of trimming the budget with little effort. There are classes and apps for budgeting you can take from the comfort of your home, if you need guidance.
Reward yourself and family when you have met your goals
Focus on solutions. There is plenty of drama in the media and news reports pulling all of us into the problems (which are real) of the world. Most of what is going on we have no control over. Take a vacation from the computer and phone on a regular basis. Your mental health will thank you for it.
Plan for the future by investing in yourself and those you love. Overcoming obstacles brings families, friends and communities together, creating a more resilient life for all.
- Brooke Lounsbury, RN
Medical Content Writer
Lifesaving Medications
Everyone should be empowered to care for themselves and their loved ones during the unexpected.
Recent Posts
Keeping you informed and safe.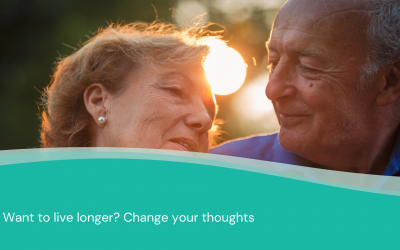 The holidays are meant to be a joyous time shared with friends, family, and coworkers. However, many things can take a toll on your emotional health. Job loss or job insecurity, financial woes, loss of health or a loved one can cause depression, anxiety, and feelings...