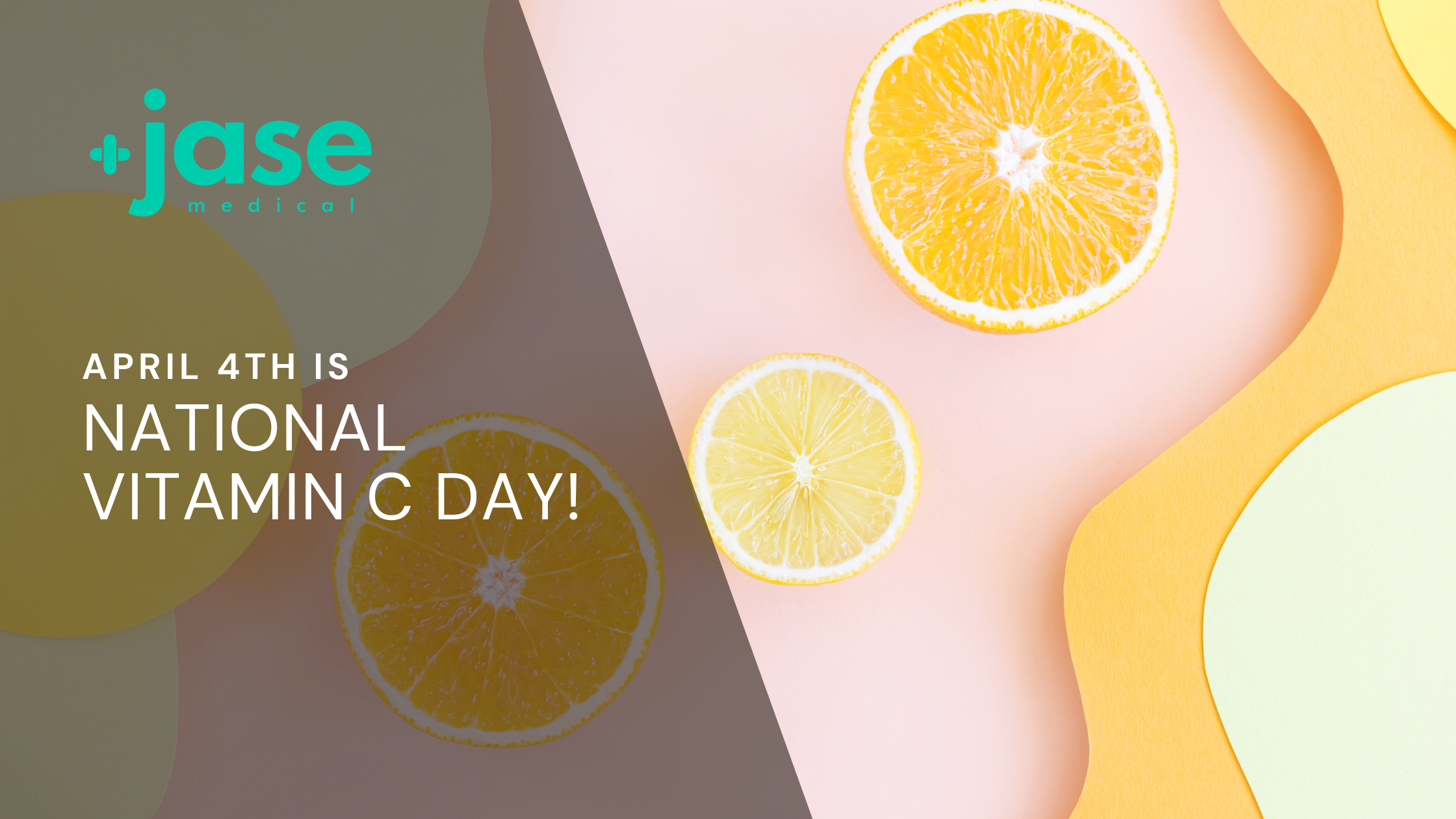 Each year this powerhouse vitamin is celebrated for all the ways it benefits our health
What is vitamin C?
Vitamin C, also known as L-ascorbic acid, is a water-soluble vitamin, meaning that it dissolves in water and does not get stored in the body. Since we are unable to produce these vitamins, they must be consumed daily.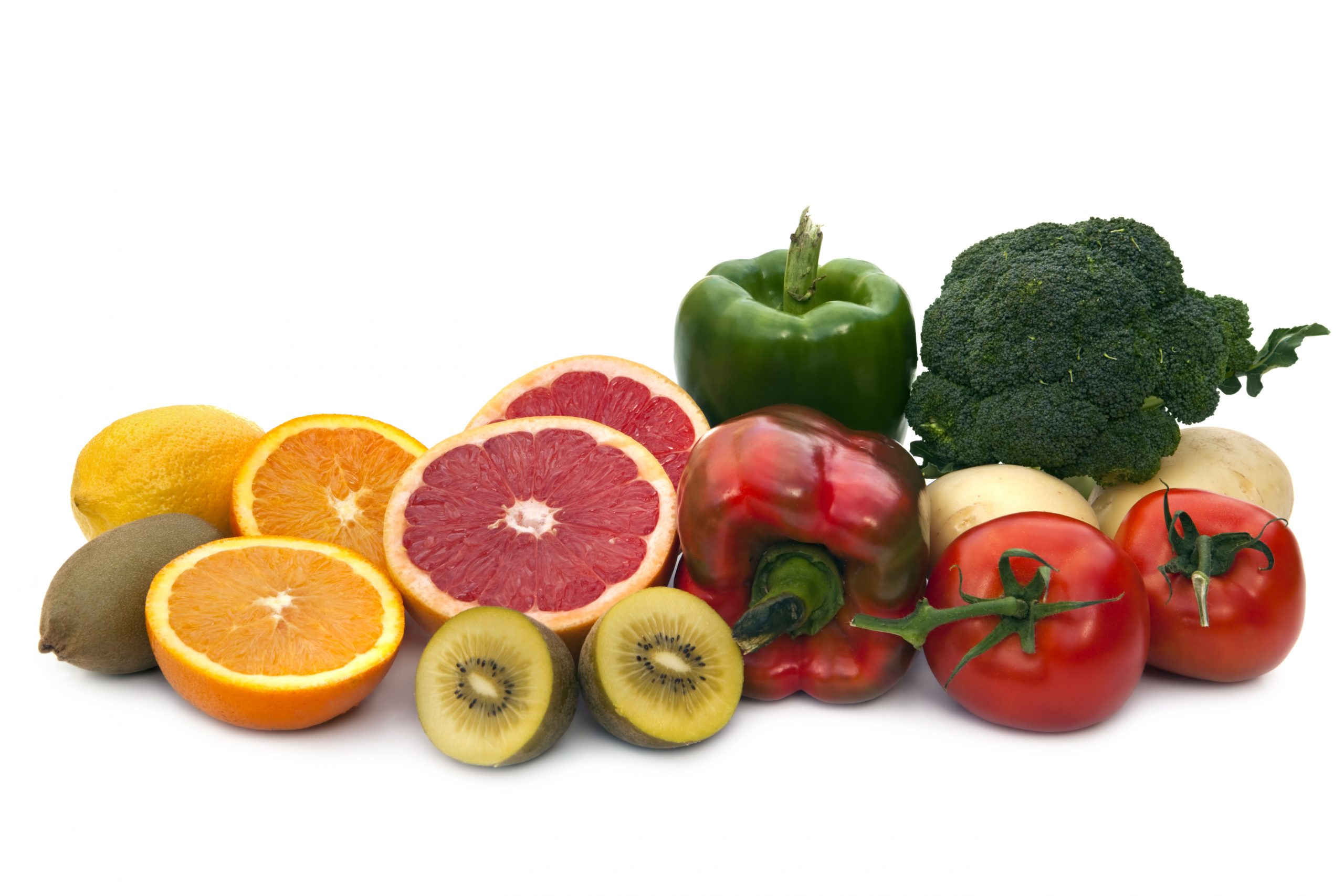 Sources- Food and supplements
(Source from NIH fact sheet on vitamin C)
Vitamin C is found in many food sources. Probably the most well known is the citrus family. While citrus fruit contain vitamin C, there are many other sources.
| | | |
| --- | --- | --- |
| Food | Milligrams (mg) per serving | Percent (%) DV* |
| Red pepper, sweet, raw, ½ cup | 95 | 106 |
| Orange juice, ¾ cup | 93 | 103 |
| Orange, 1 medium | 70 | 78 |
| Grapefruit juice, ¾ cup | 70 | 78 |
| Kiwifruit, 1 medium | 64 | 71 |
| Green pepper, sweet, raw, ½ cup | 60 | 67 |
| Broccoli, cooked, ½ cup | 51 | 57 |
| Strawberries, fresh, sliced, ½ cup | 49 | 54 |
| Brussels sprouts, cooked, ½ cup | 48 | 53 |
| Grapefruit, ½ medium | 39 | 43 |
| Broccoli, raw, ½ cup | 39 | 43 |
| Tomato juice, ¾ cup | 33 | 37 |
| Cantaloupe, ½ cup | 29 | 32 |
| Cabbage, cooked, ½ cup | 28 | 31 |
| Cauliflower, raw, ½ cup | 26 | 29 |
| Potato, baked, 1 medium | 17 | 19 |
| Tomato, raw, 1 medium | 17 | 19 |
| Spinach, cooked, ½ cup | 9 | 10 |
Other sources include rose hips (made into tea), sauerkraut, and supplements such as sodium ascorbate; calcium ascorbate; other mineral ascorbates; ascorbic acid with bioflavonoids.
A study revealed Liposomal vitamin C is more bioavailable for the body. Liposomes are tiny, nano-sized bubbles normally made out of sunflower lecithin that mimic the body's own cell membranes. It is absorbed directly into the cells compared to the bloodstream with supplemental vitamin C.
Health benefits
Increases iron absorption in foods
A recent study concluded that taking supplemental vitamin C with an iron supplement did not increase iron absorption.
Taking supplemental vitamin C along with iron rich non heme (not animal source) foods, such as dried beans, nuts, grain products increased iron absorption.
However, when food sources of both vitamin C and iron are consumed iron absorption increased.
Helps activate B vitamins
Is an antioxidant, neutralizing free radicals
Modulates natural killer (NK) cells
and stimulates immune system,
Provides protection against oxidative stress
Reduce heavy metal toxicity
Production of collagen
Aids in wound healing
Natural antihistamine
Lessens duration of colds
Dosage
Supplementation should be considered only if you are not able to consume enough vitamin C rich foods. Since there are so many versions of vitamin C on the market the following table, obtained from the NIH should be used as a guide only. Most supplements contain ascorbic acid which as been found to be the purest form.
Age Male Female Pregnancy Lactation
0–6 months 40 mg* 40 mg*
7–12 months 50 mg* 50 mg*
1–3 years 15 mg 15 mg
4–8 years 25 mg 25 mg
9–13 years 45 mg 45 mg
14–18 years 75 mg 65 mg 80 mg 115 mg
19+ years 90 mg 75 mg 85 mg 120 mg
Smokers Individuals who smoke require 35 mg/day more vitamin C than nonsmokers.
If taken as a supplement, vitamin C should be taken in the morning or during the day, not at night, especially in people with GERD as this can make symptoms worse.
Symptoms of vitamin C deficiency include:
Fatigue, inflammation and/or bleeding of the gums, brittle nails and hair, bruising easily, iron deficient anemia, and joint pain.
Vitamin C deficiency is unusual in developed countries; however some diseases can deplete vitamin C stores and lead to deficiency. Individuals with irritable bowel disease, celiac or other forms of intestinal inflammation are at risk for vitamin C deficiency.
Side effects of vitamin C supplementation
It is almost impossible to get too much vitamin C from diet alone. There are several side effects from taking vitamin C in supplement form. In most cases, excess vitamin C is excreted in urine within 24 hours. Some side effects are:
Nausea, vomiting and diarrhea
Heartburn
Stomach cramps or bloating
Headache
Skin flushing
Insomnia
Fatigue
Who should not supplement with vitamin C?
Consult with your primary care provider about vitamin C supplementation if:
Kidney disease or a history of kidney stones
Hereditary iron overload disorder (hematochromatosis)
Smoker (may need more than stated dose)
- Brooke Lounsbury, RN
Medical Content Writer
Lifesaving Medications
Everyone should be empowered to care for themselves and their loved ones during the unexpected.
Recent Posts
Keeping you informed and safe.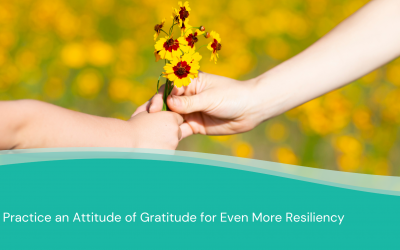 Resiliency: an ability to recover from or adjust easily to misfortune or change. Change or misfortune can be physical, mental, or emotional. Our ability to recover and thrive from change or misfortune reflects on how resilient we are. The past several years- pandemic,...